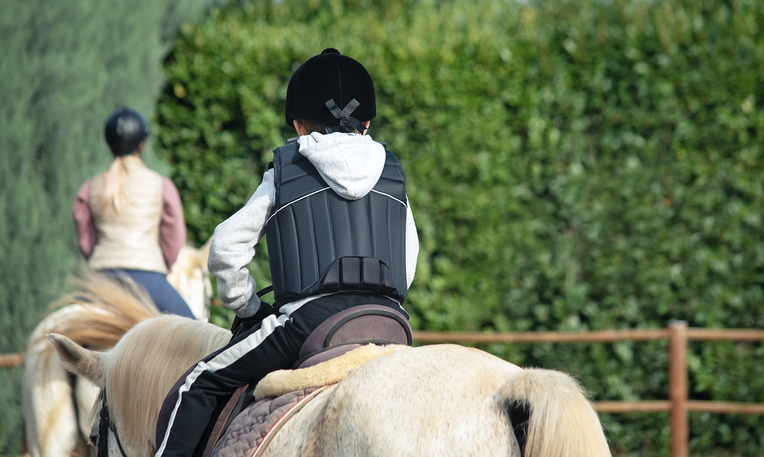 Anna Gorbacheva / iStock
Nestled amid the hubbub of the Bronx and Queens, New York, perhaps where you'd least expect to find them, are several peaceful horse farms established to support and empower people living with disabilities.
GallopNYC, founded in 2005, offers both recreational lessons and therapeutic horseback riding to the residents of its surrounding city. At the onset of the pandemic, the nonprofit was forced to downsize, sending many of its horses to be housed upstate. But thanks to an outpouring of donations from the community, it rebounded and has now welcomed back all 40 members of the herd.
Executive director James Wilson, a Texas transplant to the Big Apple who started at the nonprofit as a volunteer, is passionate about what GallopNYC is doing: "We're a place where people come and learn about horses and make their lives better."
Over the years, the organization has developed several programs to help change the lives of its riders — including veterans, individuals who use wheelchairs, and people with autism. "Almost every year we have a rider who is classified as nonverbal, who says their first word," Wilson told CBS News.
RELATED: How Wild Horses Could Help With Fire Prevention in the U.S.
It's the grace, patience, and empathy of the horses, the organization's website says, that make them its "key partners" and allow riders to come out of their shells. Eka Khuchua has experienced the equine's magic firsthand. Her daughter Nino was initially nervous about riding, but her anxiety melted away once she saw the horses. "She has trouble sometimes expressing herself. She gives commands, so that's very empowering for her," Khuchua explained to the outlet, "I think it helped her a lot. She's more confident."
Other parents appreciate the riding lessons' impact as well. "It's given her something that she's proud of, that's her thing," Lisa Hahn previously shared with Bklyner of her daughter Marley, who is autistic. "There's this connection with the horse, I don't know what it is, but there's something about it that's so therapeutic."
All GallopNYC instructors are certified in a specific form of horseback riding therapy developed decades ago by the Professional Association of Therapeutic Horsemanship International (PATH Intl.). One location also offers hippotherapy under the guidance of a physical therapist, which can improve core stability and postural control.
In addition, GallopNYC offers a seasonal program specifically for senior citizens in which participants come together to have lunch, learn about and socialize with the horses, and volunteer with elementary school children.
"It's an opportunity for seniors to improve their own lives because it helps them intellectually. They're learning new things, physically, because we're walking, taking care of horses. We do barn work also and, socially, we meet new friends," Lois Chiarello, a volunteer and member of the senior program, told CBS.
Take a look at some of the happy faces of riders at GallopNYC, and learn more about how to get involved or donate.