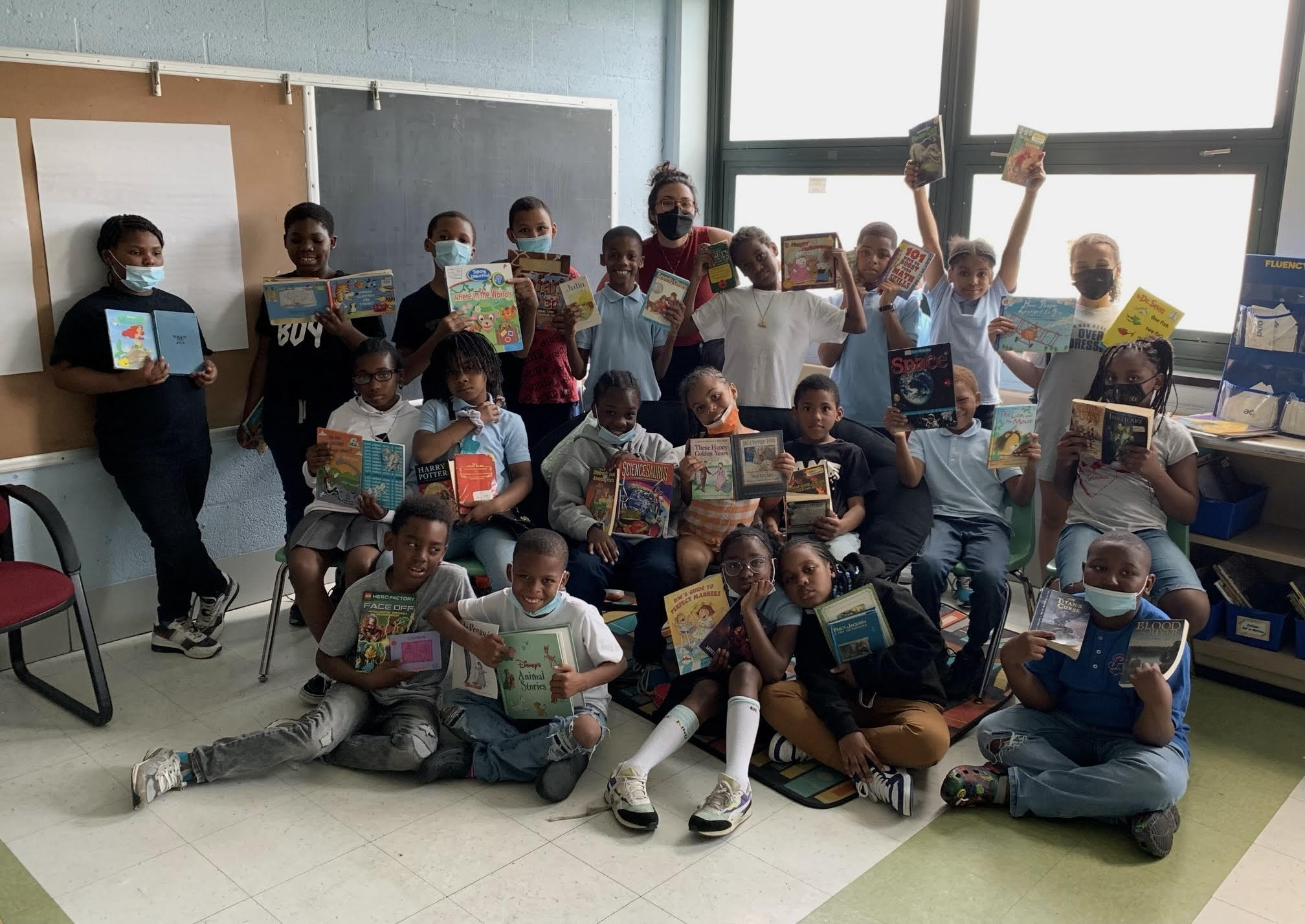 Jyoti Bhatnagar
After her father was diagnosed with cancer, Emily Bhatnagar found herself escaping into the pages of a book. Wanting other children to find the same relief that she did, she began to collect and donate books for kids undergoing their own cancer treatments.
The book drive, called "For Love & Buttercup," started small in July 2021, and has since distributed over 10,000 books. The majority go to hospitals in Virginia and Washington, D.C., including the one where Bhatnagar's father had been treated for his illness.
"When my dad had cancer, [books] sort of served as an escape to me," Bhatnagar, 18, told Nice News. "I just loved how they could just take me to a different world."
Bhatnagar, who dedicates the project to her dad and "everything he stands for," fondly recalled the times when he would take her to Barnes & Noble to pick out a book. "Books were always what I turned to for comfort," she said.
Channeling that passion into action, Bhatnagar uses the tips she's earned from her family's bread shop in Maryland and Amazon wish list donations to purchase the books for children receiving treatment.
But donating them isn't the most rewarding part for Bhatnagar. In January 2022 at The Children's Inn at NIH, she was able to meet some of the kids who received the books — "It was the best day of my life," the teen said.
"They were going through such intense treatment and at the same time they were still so … joyful and happy. And it just really made me think and put things into perspective about how much you don't value the little things in life," added Bhatnagar.
And she hopes her own experience with the power of books will positively impact the children who continue to receive them through her donation drive: "I hope there's a child who can see themselves in me because I know how much it can help."
"If there's even one person who can feel connected to my heart, whether that's because they have a parent with cancer, or they can relate to my love for books," said Bhatnagar, "that is what keeps me going."
You can follow Bhatnagar's journey on the Instagram account For Love and Buttercup.