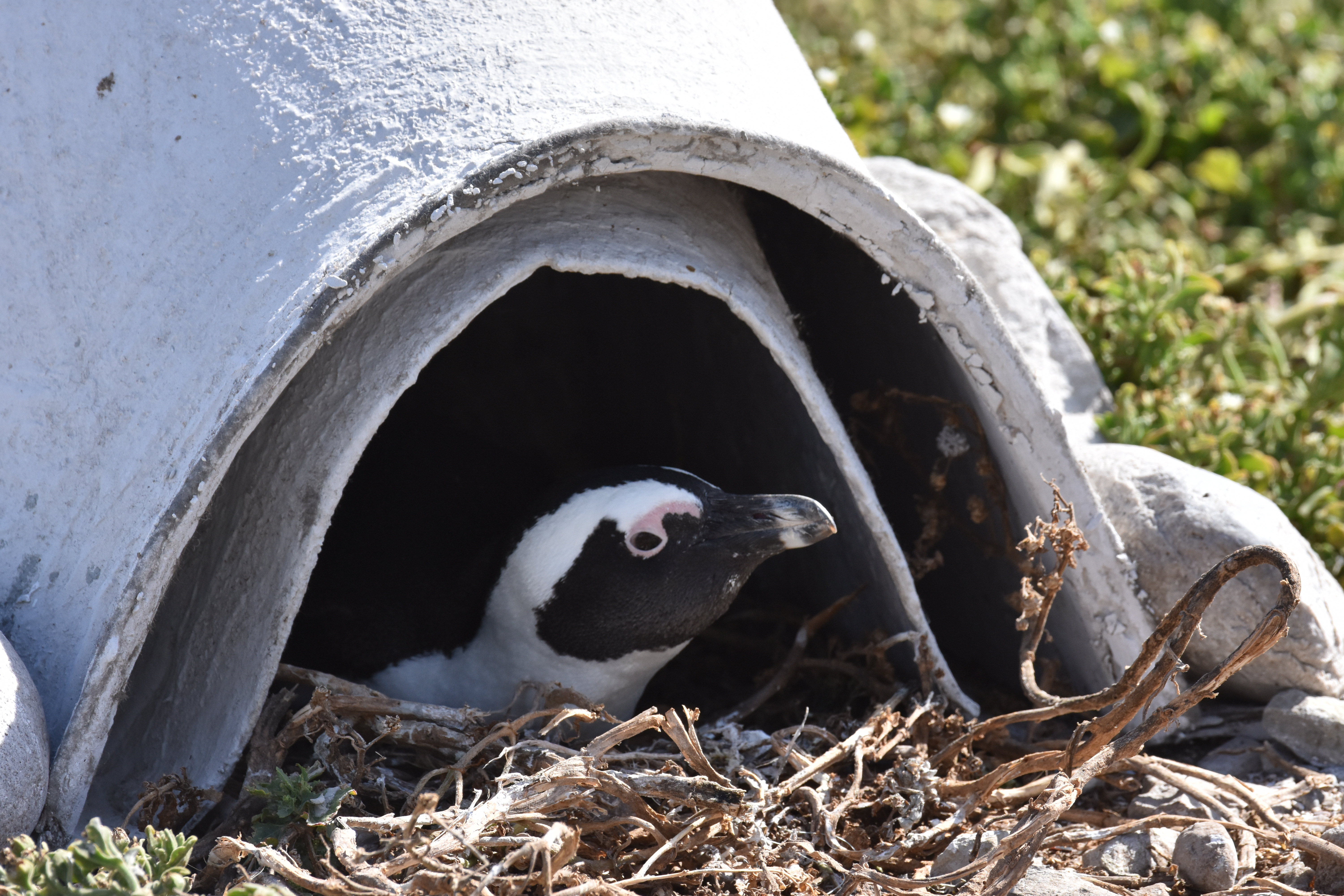 African Penguin Nest Project
When you think of ceramic, porcelain or china probably comes to mind. Over in South Africa, though, scientists are using the material to house endangered penguins in order to protect them from the warming weather caused by climate change.
The African Penguin Nest Project team, made up of researchers and conservationists from around the world, has designed handmade ceramic nest boxes over the last five years to shield penguins from the heat.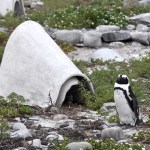 African Penguin Nest Project
Although the animals previously laid their eggs in burrows using their excrement, humans began harvesting it as fertilizer in the 1800s. Over time, this led the seabirds to resort to nesting out in the open, exposing the penguins to heatstroke and their eggs to predators.
"We've now put this entire species at risk of extinction, essentially because of human exploitation and greed," Shaun Welman, a zoologist at Nelson Mandela University, told Hakai Magazine. The population of these birds in Africa has fallen to 48,000 since 1900, down from 3 million, the outlet reports.
But thanks to the team, more than 1,500 ceramic nests, which resemble tiny igloos, have been made and installed across five different penguin colonies in South Africa. The structures are able to withstand temperatures greater than the traditional burrows, and outperformed cement and fiberglass models as well, according to a study co-authored by Welman.
The double-layered ceramic nests are built by hand, a 72-hour process that requires a high level of attention to detail to ensure the raw materials are combined in the right ratios and layered in a specific sequence to maintain the strength and integrity of the end products. A pattern of ventilation holes designed to increase thermal venting is drilled into the top of the nests, per a Dallas Zoo blog post written by Kevin Graham, nest development project coordinator for the Association of Zoos and Aquariums and leader of the African Penguin Nest Project.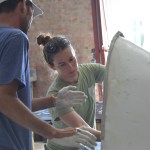 African Penguin Nest Project
Graham spent three years researching and testing the nests before installing the first 200 structures in two South African penguin colonies in 2018. Within the first month, researchers recorded seeing eggs in 40% of the nests in one colony and 25% of the nests in the other, according to the zoo, where he also serves as bird supervisor.
"If everything goes well and these nests continue to work, then we can keep giving them homes," said Graham at the time. "Each one we build is in an environmentally friendly deposit."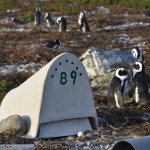 African Penguin Nest Project
He added: "We can't solve the population decline with just the nests. Overfishing, climate change, marine pollution, introduced pests, human incursion, habitat degradation — all of that has to be addressed. But at least if nothing else, we can give them a place to raise kids."
If you'd like to sponsor your own nest to help the penguins, click here — as an added bonus, you'll receive a penguin plushie and a certificate of adoption.
RELATED: Happy Feet: Injured African Penguin Gets New Lease on Life With Custom Sanda