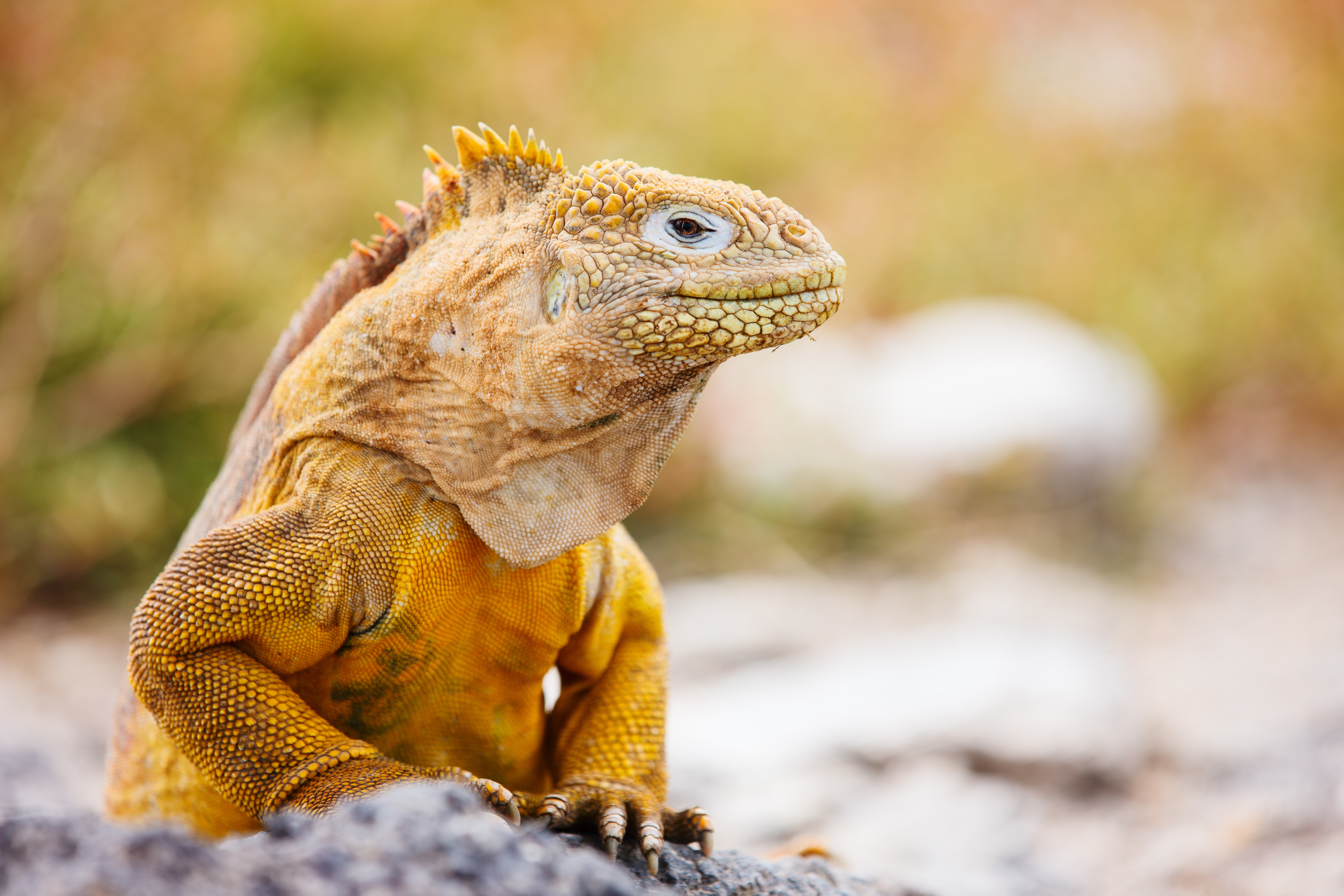 BlueOrange Studio / Shutterstock
Two centuries after becoming locally extinct, and three years after being reintroduced, the Galapagos land iguana population is booming on the island of Santiago.
In 1835, Charles Darwin observed a large population of iguanas on Santiago, located near the center of the Galagapos archipelago off the coast of Ecuador — a locale the English naturalist made famous after his visit inspired him to develop his theory of evolution, the Australian Broadcasting Corporation (ABC) reported. But in the early 1900s, an expedition by the California Academy of Sciences failed to find any living members of the lizard species on the island. 
The iguanas are believed to have been decimated by populations of feral goats and pigs initially introduced to Santiago by settlers. In the early aughts, the U.S. nonprofit Galapagos Conservancy worked to eradicate the feral predator problem, but it wasn't until more than a decade later, in 2019, that more than 3,000 Galapagos land iguanas from neighboring islands were reintroduced. 
Now, after three years of natural living on the island, the iguana population has built back up. "187 years later, we are once again seeing a healthy population of land iguanas, ," Galapagos National Park authority director Danny Rueda said, according to ABC, adding, "It's a great conservation achievement and strengthens our hopes of restoration on the islands that have been severely affected by introduced species."
The iguanas are a valuable part of the ecosystem, dispersing seeds, moving soil, and creating pathways throughout the island. And their reproduction is exciting for biologists. "We found males, females, youths and newborns. This means the iguanas in Santiago Island are reproducing in a successful way, and they are carrying out their corresponding ecological role," said Rueda.
The iguanas are the latest example of native animals to reemerge on the string of islands. Just this past June, a Galapagos giant tortoise called Fernanda, named after Fernandina Island, was discovered after her species was believed to be extinct — and she's now the only living specimen known to exist.