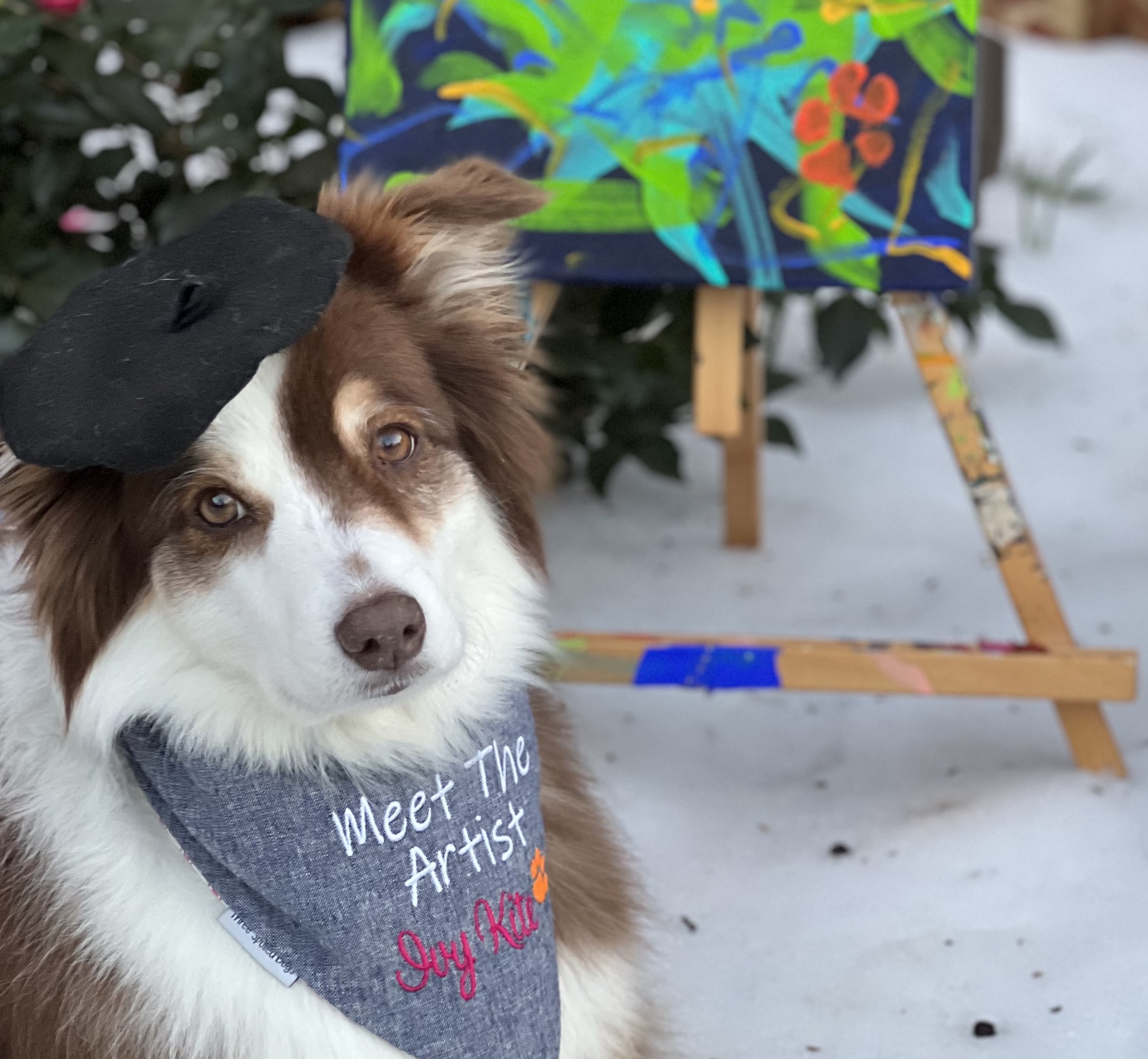 Lisa Kite
Australian shepherd Ivy loves doing many of the things a dog typically enjoys: going on walks, daily frisbee, swimming, and riding in the car. But the 10-year-old pup also likes to paint, and her artwork has raised thousands of dollars for charity to date.
It all started when a friend of her owner, Lisa Kite, created an Instagram account to showcase Ivy's tricks, and somebody suggested teaching her how to paint. "I thought, why not try it?" Kite told Nice News.
In the eight years since Ivy began painting, hundreds of her colorful canvases have been sold, and she's accumulated a growing Instagram fanbase of over 22,000 followers.
"When she started painting and people asked to buy them, I just thought, I can't keep this money," said Kite, who is based in North Carolina. "Since I'm retired, it was like the perfect vehicle for me to be able to give back."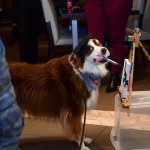 The paintings, now found on every continent besides Africa and Antarctica, raised over $8,000 in 2022 alone.
Excluding the money used to purchase the canvases and acrylic paint, most of the funds have gone toward animal welfare charities, animal and human cancer research, and organizations such as Emancipet and Toys for Tots.
Kite largely selects the beneficiaries based on events taking place each month: For Breast Cancer Awareness Month in October, donations go to the Susan G. Komen foundation, and during Pride Week in June, the money from Ivy's artwork goes to The Trevor Project. Kite also donates paintings to be auctioned, and her husband's company has started to match each donation.
Not only have Ivy's paintings raised money for charity, but the talented canine has been a source of joy for the thousands who follow her creative journey on social media.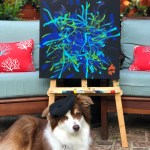 One man reached out to Kite on Instagram to tell her that watching Ivy paint actually saved his life by inspiring him to get his own pup. "He said, 'I just wanted you to know how much joy your dog brings to people. I don't think you know that. But I was going to take my life today, and I opened my Instagram and I saw your dog painting. And I thought… maybe a dog would help me, so I went to the pound to get a dog because I thought that could help me,'" Kite recalled.
She continued: "There are so many people that tell me stories like that, like 'sometimes … the only happy thing in my day is to watch your dog paint.'"
And while the positive impact she has on social media viewers is wonderful, what's most important is that Ivy, who usually paints once a week, enjoys the craft. "I've never had a day where she was like, 'I don't want to do this.' She sees [the canvas] coming out. She comes running," said Kite. "We're proud to be able to do it."