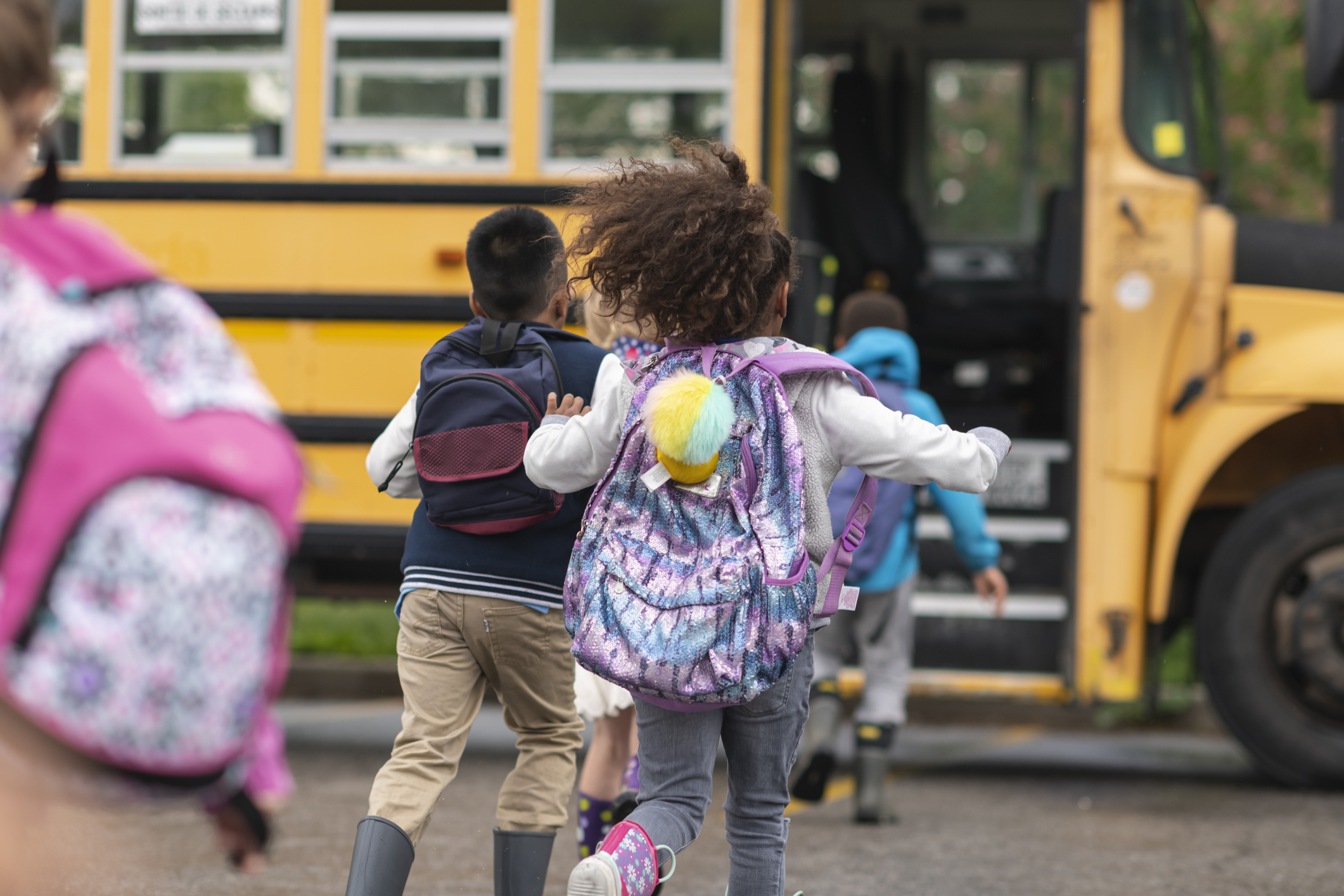 FatCamera/ iStock
Back-to-school season is upon us!
As summer break comes to a close, students are readying themselves for their daily lessons in the three Rs (that's reading, 'riting, and 'rithmetic, of course); teachers are prepping classrooms and curriculums; and parents are gearing up for a whirlwind of new activities.
With our school-bound readers and their families in mind, we compiled a list of essential gear, tech, and organizational tools to help ensure the next two semesters run smoothly. Check out our favorites — including an innovative reusable smart notebook and a sleek standing desk.
When it comes to backpacks, Herschel is synonymous with style. But the brand isn't only focused on aesthetic appeal. Each bag is made with the company's proprietary EcoSystem recycled fabrics and comes with a limited lifetime warranty. For little ones, check out the kids version.
Toting laptops, folders, and more calls for a sleek, well-made messenger bag. Mosiso's 16-inch model can hold a range of devices and comes in eight hip colors. With four front pockets in addition to the main compartment, you can also carry your keys, phone, wallet, and other small accessories.
Rocketbook Smart Reusable Notebook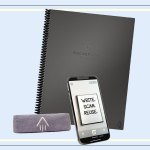 This futuristic and eco-friendly journal offers the best of both worlds: the feeling of pen-to-paper writing with high-tech integration. After jotting down your notes using the included Pilot FriXion pen with its erasable ink, you can scan the pages into an app to be digitally transcribed — then wipe them clean and use them again.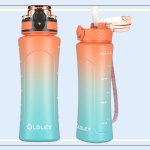 Help keep your kids hydrated and cut back on single-use plastics with Oldley's 15-ounce water bottle. Leakproof and the perfect size for smaller hands, it comes with two different lids — one for chugging and one for sipping — and a wrist strap so it'll stick with them throughout the day.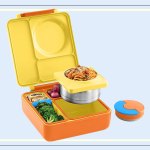 This adorable bento box (almost) has us wishing we were headed back to school ourselves. Not only is it basically eye candy for the aesthetic-minded, but thanks to a leakproof thermos insert, it can also keep food warm — so you can send your student off with pasta, soup, or last night's dinner. More of a sandwich kinda kid? No problem, just pop the thermos out to make room for that PB&J.
It may be back-to-school season, but youngsters aren't the only ones who enjoy pack lunches. Dickies' zipper bags are ideal for older kids, teens, or adults who bring their midday meal to campus or work. They're reasonably priced, thermally insulated, and understated enough for the office.
Keep track of everything taking place during the school year and beyond with this spiral-bound, 17-month academic planner. It features monthly and weekly calendars on high-quality, acid-free paper, so your ink won't bleed through. At 9 inches wide by 11 inches long, it's just the right size for you to comfortably write in yet still easily carry with you.
If you're looking to take the family organization — and entertainment — to the next level, the Echo Show 15 is the device for you. Complete with built-in Fire TV and Alexa, the HD smart display comes with customizable widgets like shared calendars, sticky notes, and to-do lists. It can even make planning meals easier with daily recipes and inspiration. When you're not interacting with it, use it as a smart frame to showcase your family photos.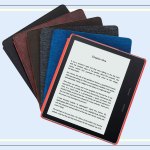 Lugging around a bunch of books isn't good for anyone's back, but not reading isn't great for anyone's brain. Enter: the Kindle Oasis. Perfect for students to keep all of their literature in one lightweight device, it's also great for anyone looking to read while commuting on the bus or train. (It's also waterproof, so you can take it in the tub.) The 7-inch display reads just like real paper, and shifts from white to warm light when it's time to wind down for bed.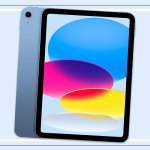 For a tablet that can do almost anything a laptop can, turn to the iPad. The 10.9-inch model comes in four colors with 64 GB of memory. It's a simple yet high-tech way to keep all your research, communication, writing, editing, and more in one place. For added convenience, pair it with an Apple pencil to easily take and save notes.
Another Apple offering, AirPods Pro are the type of tech you don't think you need, but end up not being able to live without (in the best way possible). With noise cancellation, 30 hours of total listening time, and customizable fit, they represent the cutting edge of audio technology. But perhaps even better? They allow you to move around without worrying about snagging your headphones' wire on every corner counter.
Say "so long" to cluttered desks and a tangle of charging cables. OthoKing's elegant charging station has room for up to five devices, with a special space for an Apple Watch or FitBit. Made with eco-friendly bamboo, the USB hub can charge any compatible technology, including Apple, Android, and other electronics.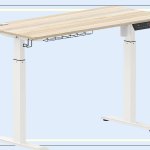 Looking for somewhere to store that charging station? Standing desks have been all the rage in recent years, as more and more research points to how harmful prolonged periods of sitting can be to our health. We love this option because it's compact, height-adjustable, and under $200.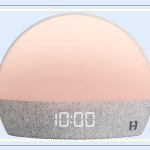 Starting the morning off on a good note is key to enjoying the rest of the day — and for us, a good note is not the high-pitched digital sound that so many phone alarms make. Hatch awakens you gently with a gradual sunrise alarm that features a slowly brightening light and nature-inspired sounds of your choosing.