Southside Blooms
Update: Nice News hosted a fundraiser for Chicago Eco House during the month of February 2023. Thanks to the help of our generous readers, we surpassed our goal!
On the South Side of Chicago, a "farm-to-vase" florist is transforming vacant lots into sustainable flower farms and hiring at-risk youth to help beautify the city one bouquet at a time.
The nonprofit Chicago Eco House, founded by Quilen Blackwell and his wife Hannah Bonham Blackwell in 2014, is on a mission to alleviate poverty using sustainability — and its Southside Blooms program is doing just that. Eco-friendly Southside Blooms provides "unique and fashion-forward arrangements, while maintaining an uncompromising dedication to both the environment and our surrounding communities," its website explains.
Flowers are sourced from farms with a commitment to renewable energy and the utilization of rainwater irrigation systems; organic material is composted onsite; and the company uses recyclable, reusable, and biodegradable materials wherever possible.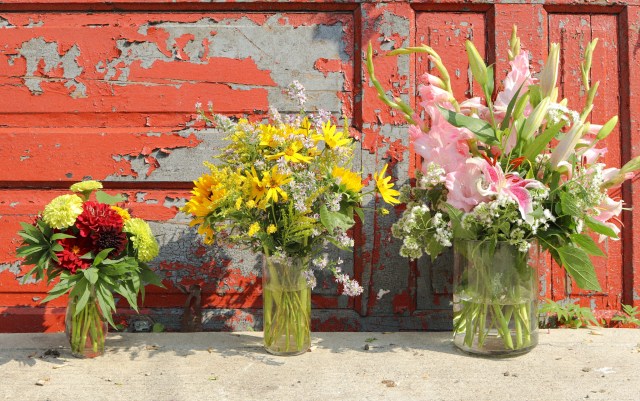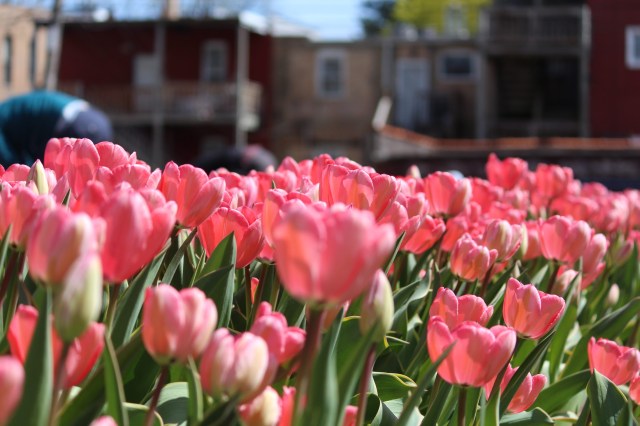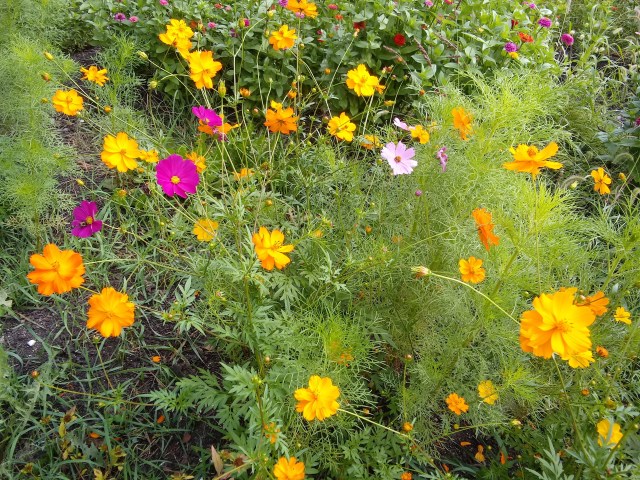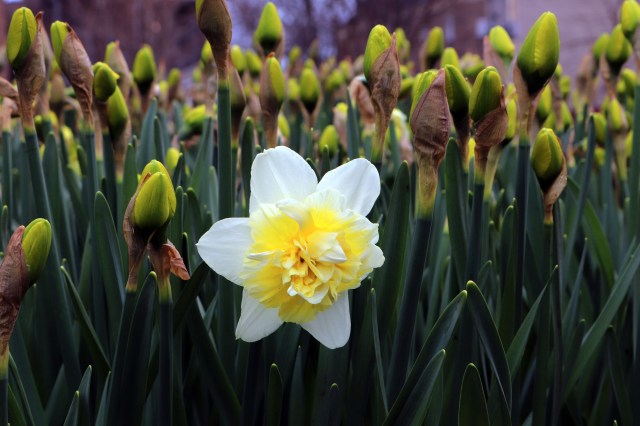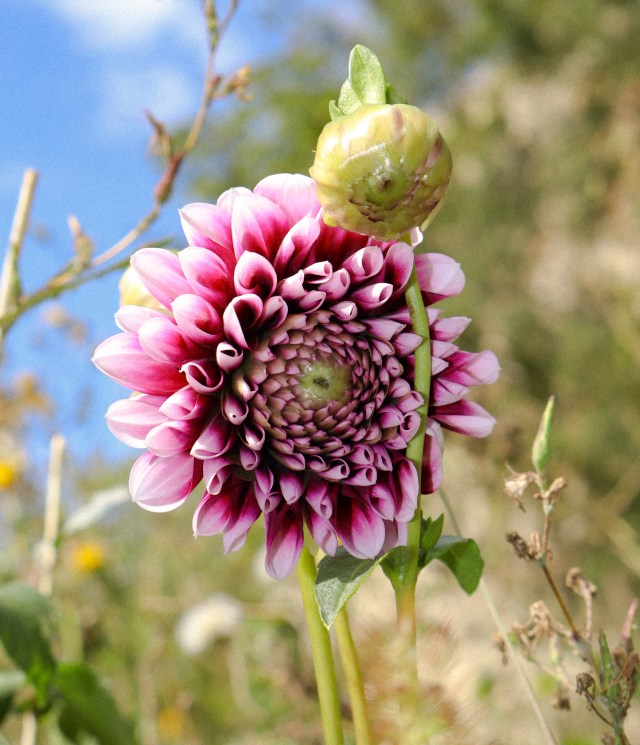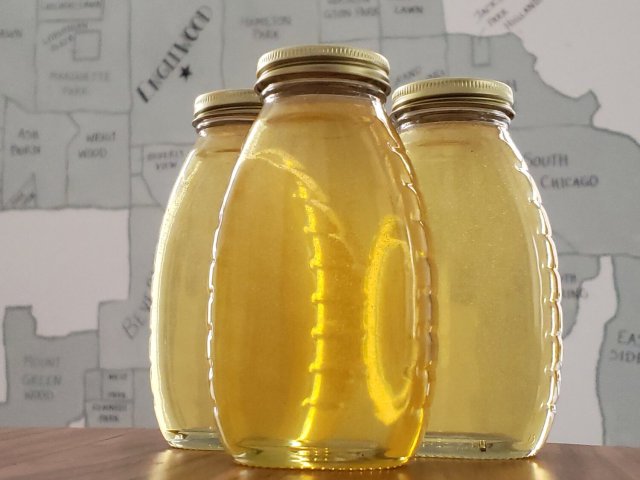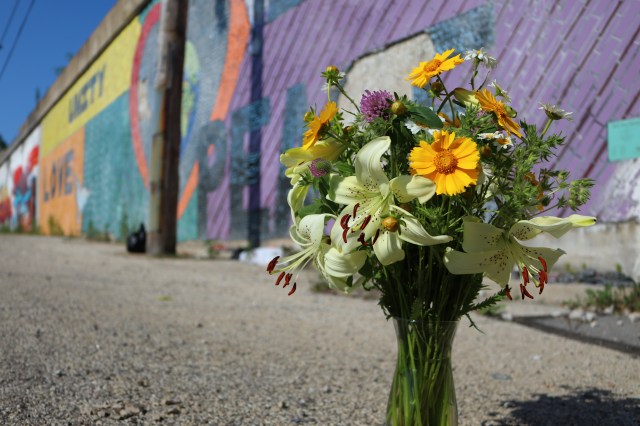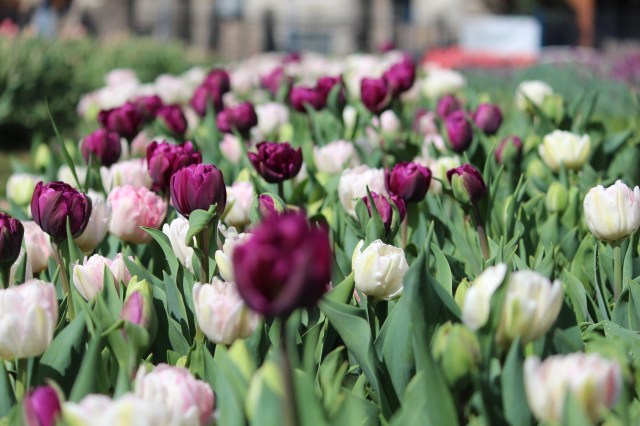 All profits go directly toward the mission of combating poverty in Chicago's communities through sustainable practices, including providing job training for at-risk youth in both the South Side as well as Gary, Indiana. These young gardeners are employed to transform unused and unsightly corners of the city into lots of life and color: They create bouquets for sale, work in flower shops, tend to plant beds, and even make and package honey, the Chicago Defender reported.
Tending to 10 acres spanning four flower farms across the Windy city, the florists' reach also extends out of state, with a partnership in Gary and a pilot program in Detroit, Michigan. But they aren't stopping there — Southside Blooms is aiming to plant similar beautification projects across the country, Quilen told People magazine.
"We really want to be able to grow as much as possible and as fast as possible, so that inner cities of America can change," he said. "This is about eliminating the ghetto as we know it."
After Chicago Eco House was established nearly a decade ago, it started an after-school program for children from kindergarten up through eighth grade, per People. The idea to purchase vacant lots and employ youth to beautify them came in 2017, and two years later Southside Blooms was born.
"We wanted to really do something that not only help the youth, but that would actually physically transform the environment that they're living in, because it can't be separated," Quilen told the outlet.
Hannah, who serves as the flower shop's head florist, said: "We are teaching a really great skill. We are giving them something of beauty to work with."
Southside Blooms currently has 15 employees, ages 15 to 26.
Among them is Armani Hopkins, 15, who has worked for Southside Blooms for a year. "I feel like sometimes, especially on the South Side, there is so much darkness. It's important to have something positive," she told People. "I feel like giving somebody a bouquet can really light up somebody's day."
She added: "It feels nice that I can start, even just by a little bit, having some type of positive impact. I feel like I can do a good thing with this job."