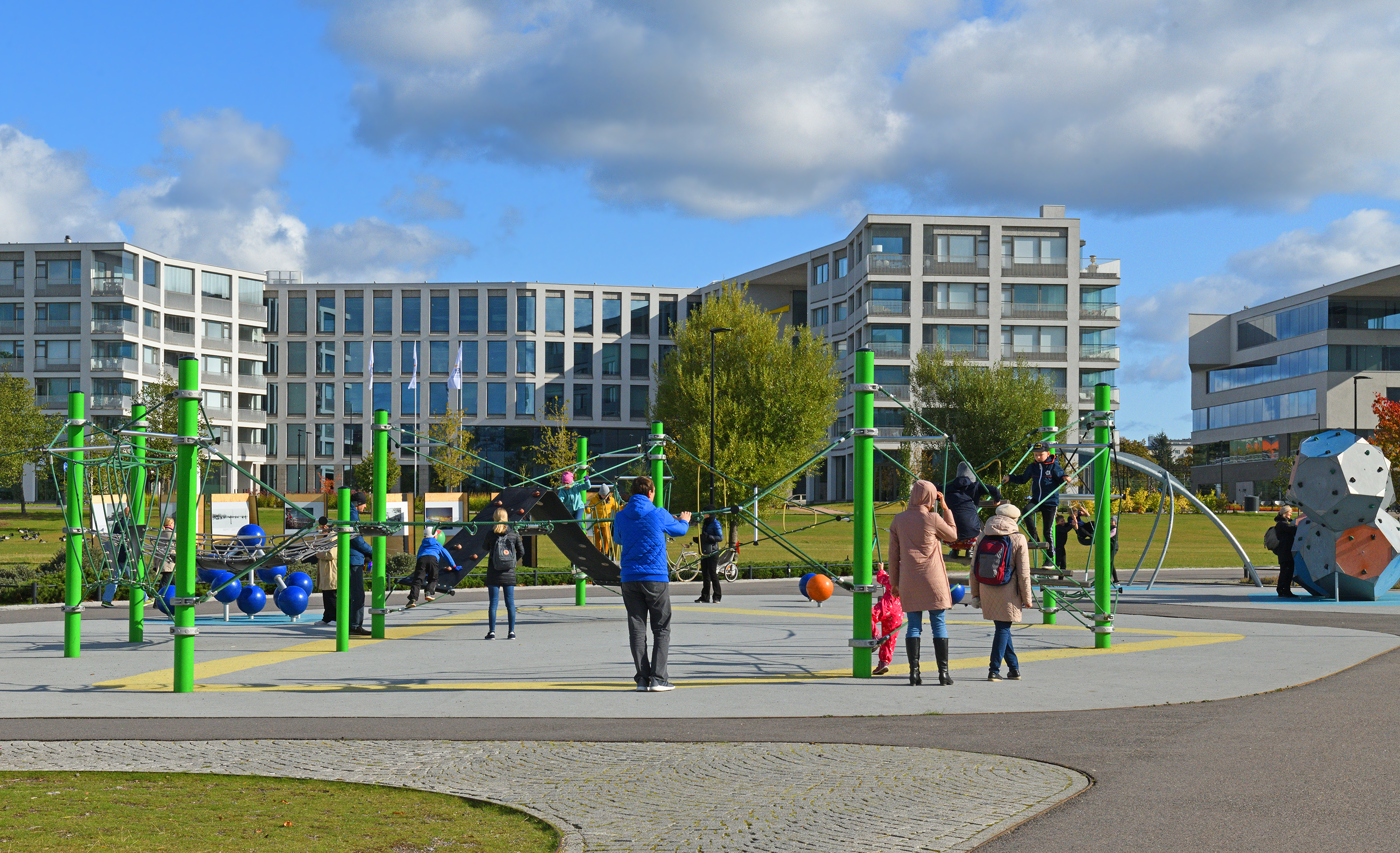 Popova Valeriya / Shutterstock
A heartwarming — and belly-warming — tradition marks its 80th year this summer, as Helsinki, Finland, continues its long practice of delivering hot, free lunches to playgrounds around the city.
The meals are made available every weekday at noon, from June to August, and are free of charge to all kids up to age 16. Around 40 playgrounds are participating in the program this year. Because they're served during working days rather than weekends, the free lunches ensure any child old enough to stay home alone during the summer can mosey over to their neighborhood playground for a warm, nutritious meal — which sure beats eating a PB&J in front of the TV.
The unique tradition began in 1942, when World War II caused food shortages across Europe. "The city wanted to offer children at least one warm meal a day," the capital city's website states.
RELATED: Team Sports Can Improve Kids' Mental Health, Study Shows
Many youngsters will participate in the program for the first time this summer, following in the footsteps of their parents — and likely grandparents — who still recall their own fond experiences enjoying the free meals. Nicholas Rehn, who took his son Noah to Helsinki's Orava Playground for lunch the first week of the program, told the Finnish outlet HBL (translated from Swedish), "I remember that I myself was at playground meals as a child. It was a summer thing where I lived."
Leading playground supervisor Eija Sormunen told HBL that the park welcomes between 100 and 200 kids for lunch daily, some of whom eagerly return for seconds and third helpings. Sormunen also participated in the program as a child. "The tradition continues, and we sing food songs before the children line up in the food queue," she said.
No prior registration is required to reserve a lunch, but kids are asked to bring their own bowls and cutlery — a more environmentally friendly option than disposable plates and silverware. This year, the city has considered residents' feedback when planning the meals. "The menu includes more traditional everyday dishes and food suitable for vegetarians and vegans, based on customers' wishes," the Helsinki city website says of the free lunches.
As more people discover and share this inspiring tradition, hopefully it will motivate other cities worldwide to implement their own free lunch plans in the future.