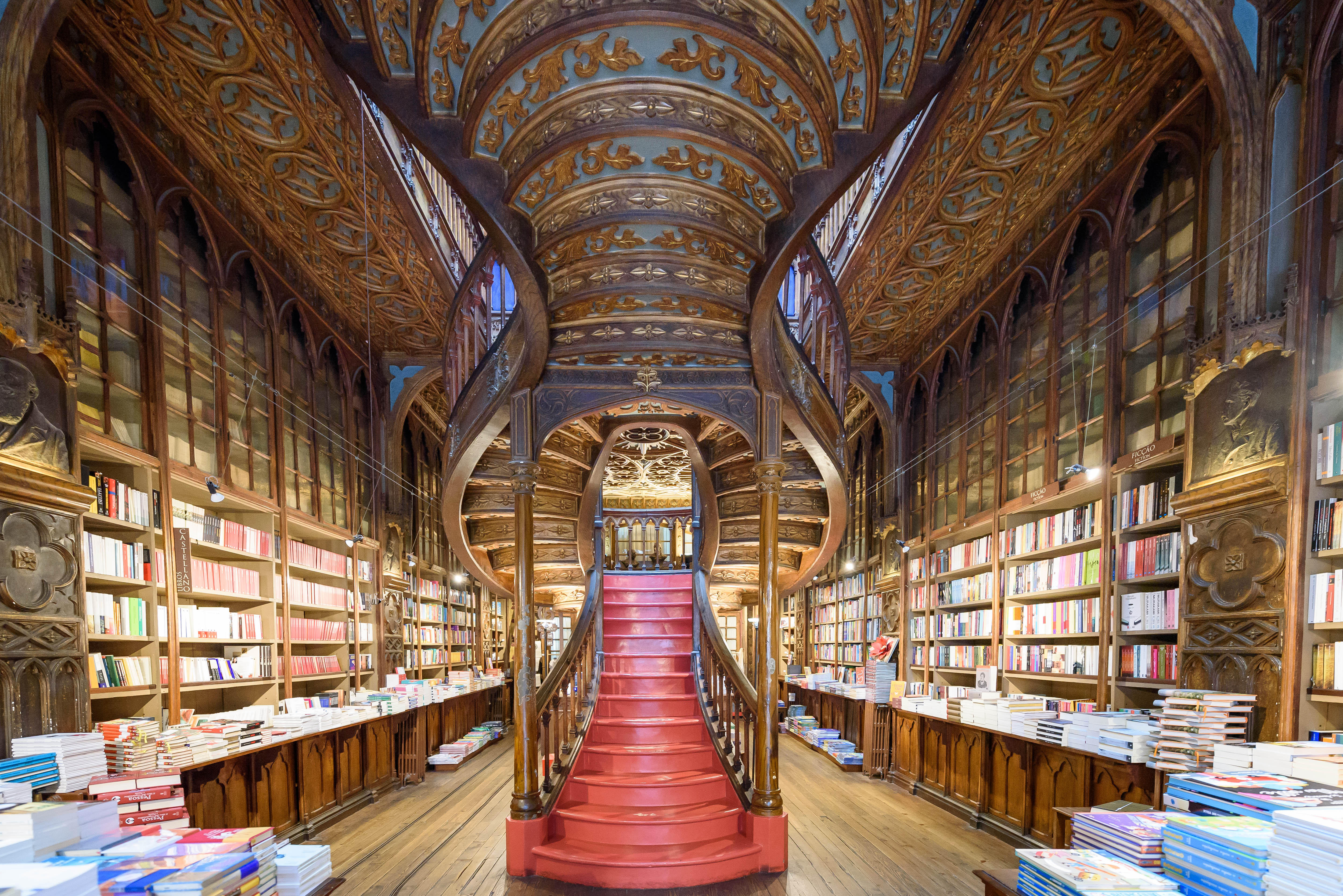 Mikel Trako/ Alamy Stock Photo
A boat, a blue bus, and a former bank — these are all homes to wildly wonderful and unique bookstores across the world. While all bookshops are arguably good bookshops, some are extra memorable for how they look and make us feel.
Below, we've compiled some of the most unforgettable ones, spanning six continents (excluding Antarctica). A few double as coffee houses, others as bars and music venues. But all are filled with the special magic that only belongs to bookshops.
Keep them bookmarked (pun intended) for your future travels and be sure to leave space in your suitcase for a new page-turner or two. Happy reading!
Word on the Water | London, England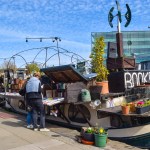 Vuk Valcic/SOPA Images/LightRocket via Getty Images
Word on the Water is a floating bookshop in the waters behind King's Cross in London. The century-old Dutch barge is home to stacks of new and secondhand books tucked in every nook, cranny, and inch of space. Wander over for the books but stay a little longer to enjoy the live music and poetry events.
Bart's Books | Ojai, California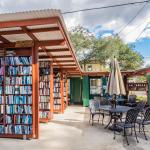 David Litschel/ Alamy Stock Photo
Open since 1964 in Ojai, California, Bart's Books started when avid reader Richard Bartinsdale's personal collection expanded to the sidewalk outside his home for neighbors to peruse. Since then, Bart's has grown into the "world's largest outdoor bookstore," featuring a large patio packed with thousands of used books, a small collection of brand-new books, and a cat named Simone perched somewhere peaceful. Even after business hours, Bart's continues to sell books on its honor system. A sign out front reads, "When closed, please throw coins in slot in the door for the amount marked on the book. Thank you."
Book Bus by Value Books | Tokyo, Japan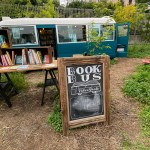 Courtesy of Marika Spitulski
This blue bus is a bookshop on wheels. According to Japan Times, Value Books (an online bookseller that specializes in buying and selling used books in Japan) redecorated the vehicle and turned it into a mobile bookshop, selling books across the country on weekends and using it to donate books to nursery schools, senior centers, and neighborhoods affected by natural disasters. An October 2022 Instagram post indicated the Book Bus found a permanent parking spot in Tokyo. However, it still appears to be moving and making stops at community events and gatherings.
Shakespeare and Company | Paris, France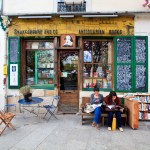 Martin Bache/ Alamy Stock Photo
An iconic shop for book lovers, Shakespeare and Company was opened in 1951 by George Whitman. The store is named after a bookstore that opened in 1919 but was later shut down when the Nazis occupied Paris in 1941, according to the website. Over the past seven decades, Shakespeare and Company has been a meeting place, a literary hub, and a temporary home for thousands of writers and creative spirits — even actor Ethan Hawke did a short stint there in his teens.
Livraria Lello | Porto, Portugal
Mikel Trako/ Alamy Stock Photo
In addition to the books, the curving, twisting red staircase is the star of the show at Livraria Lello. Called "the world's most beautiful bookshop," it was officially founded in 1869 and has been attracting book lovers and design fiends drawn to the wood panels, stained glass ceiling, and walls lined with books of all kinds ever since.
El Ateneo Grand Splendid | Buenos Aires, Argentina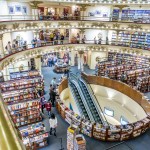 Jeffrey Greenberg/Universal Images Group via Getty Images
Before El Ateneo Grand Splendid ("The Grand Splendid Athenaeum" in English) became a stunning bookstore, it was a theater and home to a radio station. In 2000, the seats from the theater were removed to make space for bookshelves while still preserving the original painted dome and aesthetic. Now, the stage is a coffee bar and the opera boxes are cozy spaces to curl up with a book.
Champaca Bookstore | Bangalore and Goa, India
Bookstore, children's library, and cafe, Champaca is a community space for readers of all ages. With locations in Bangalore and Goa, the independent and women-run shop specializes in nature writing, science, history, and reflections on gender. Visit during one of the various literary events, or simply sit in one of the window seats with a book and cup of tea.
The Jazzhole | Lagos, Nigeria
Located in Lagos, a Nigerian city known for its music and nightlife, The Jazzhole offers a range of books and an extensive music collection, including vinyls from legendary Black artists. Beyond selling books and records, the brick-and-mortar store is also a low-key music venue and cafe. According to HipAfrica.com, it's a "calm enclave where one may discover and celebrate Nigeria's rich literary history, and indulge in a moment of quiet reflection, before heading back out toward the hustle."
The Last Bookstore | Los Angeles, California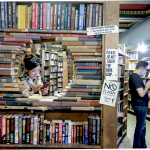 Ringo Chiu/ZUMA Wire/Alamy Live News
Bank-turned-bookstore, The Last Bookstore in Los Angeles is jaw-droppingly large and filled with quirky wonders, including a tunnel made with books, a book peephole, and bookish art installations. However, the whole shop is undoubtedly a masterpiece. Block off a few hours to visit, as the shop sprawls across two floors and carries about 300,000 books (old and new), along with magazines, records, CDs, and many more gems.
Sappho Books | Glebe, Australia
Named "the most beautiful bookstore in Australia" by The Guardian, Sappho Books is a secondhand bookshop, cafe, and bar in Glebe, located just 10 minutes from downtown Sydney. With three levels of books and monthly poetry nights, Sappho is a book lover's happy place — complete with cappuccinos, cool wall art, and a resident cat.
Related: "It's Never Too Late to Return Your Library Book": 96 Years Later, an Overdue Book Is Checked Back In