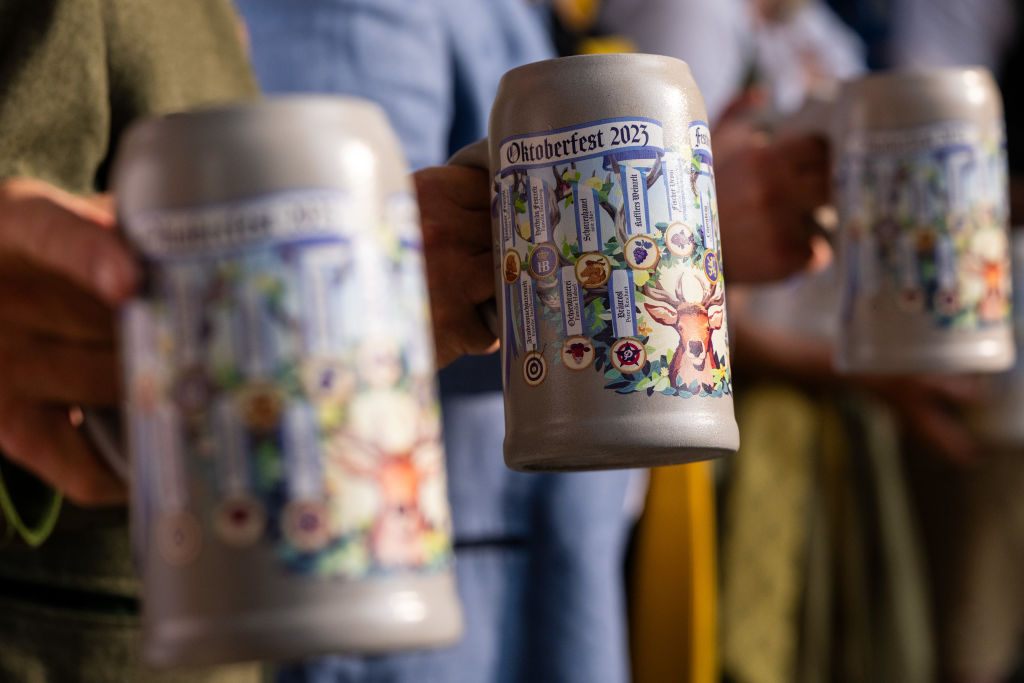 Photo by Lennart Preiss/ picture alliance via Getty Images
Grab a dirndl, bust out the lederhosen, and make room for Bavarian food — Oktoberfest is bringing people together all around the world to eat, drink, dance, and, most of all, celebrate as a community.
While attending the festival in Munich is a bucket list item for many (insert hand-raising emoji here), you don't have to be in Germany to get in on the beer-filled fun. We pulled together a dozen of the most popular Oktoberfest celebrations across six continents, held in both big cities and small towns. Prost!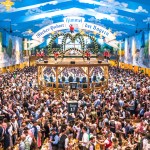 But First, What Is Oktoberfest?
Oktoberfest is known today for all things beer, braids, and traditional German fashion. However, the celebration actually got its start as an epic royal wedding.
In 1810, residents gathered to celebrate the wedding of Bavarian King Ludwig I and Princess Therese of Saxony-Hildburghausen. The event kicked off with a big horse race on the outskirts of the city, at a then-meadow named "Theresienwiese" in honor of the bride.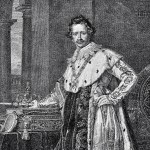 Clu/ DigitalVision Vectors via Getty Images
The spectacle was such a success, and it became an annual tradition, eventually growing from an event with thousands to one with millions of festivalgoers.
Although the festival has had about two dozen cancellations since it was inaugurated, the folk tradition has carried on, overflowing with drinks, games, and hoppy vibes. More than 200 years later, Oktoberfest continues to bring people together in all corners of the world — scroll below for some celebrations keeping the tradition strong.
Munich, Bavaria | Germany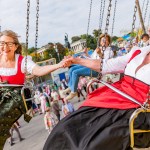 EMS-FORSTER-PRODUCTIONS/ DigitalVision via Getty Images
Of course, there's no better place to celebrate Oktoberfest than in Munich, the place where it began. This year, the 188th festival runs from September 16 to October 3, bringing all the beer, food, and music for millions to immerse themselves into the iconic experience.
In 2019, about 6 million guests visited Theresienwiese and drank 7.3 million liters of beer. Between 17 festival halls and rides of all kinds, there's something entertaining for everyone. Attendees can take their pick of pints from Munich breweries and check out the many booths, including the "world's oldest roast chicken stall."
Cincinnati, Ohio | United States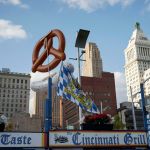 JEFF DEAN/AFP via Getty Images
From September 14-17, downtown Cincinnati's 5th Street will transform into a Bavarian village. The city's first Oktoberfest (officially titled Oktoberfest Zinzinnati) was held in 1976 and has grown to attract about 700,000 attendees every year — making for the largest Oktoberfest celebration in the U.S.
Besides serving a serious spread of food, everything from sauerkraut and sausages to potato pancakes and soft pretzels, there's also a dachshund race called "Running of the Wieners."
Blumenau, Santa Catarina | Brazil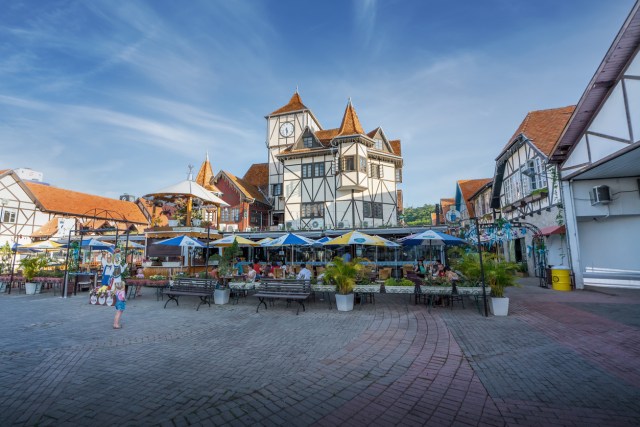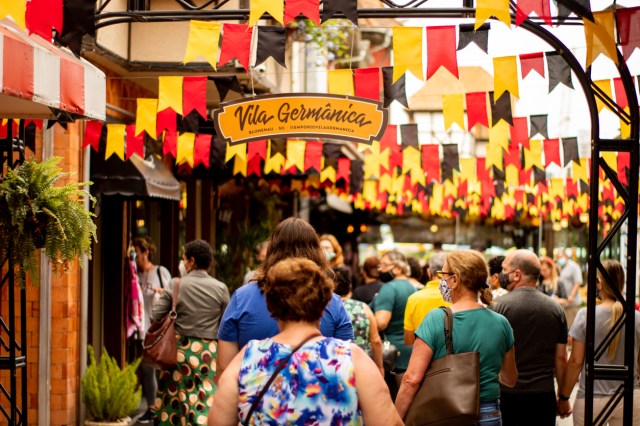 Blumenau's festival is known as the second largest Oktoberfest celebration in the world. From October 4-22, the city delivers food, drinks, and dancing galore, with the special spirit of an event that's been around for decades.
According to the Best Beer Festivals website, Blumenau's first Oktoberfest event was organized in 1984 to bring the city together to celebrate German culture. Since then, it's continued to expand to become one of the largest tourist events in the country, drawing over 500,000 attendees annually.
Leavenworth, Washington | United States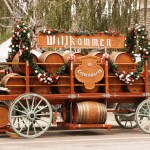 Leavenworth is an enchanting Bavarian-inspired town, so it's only fitting it's home to a thriving Oktoberfest scene. Sure enough, Leavenworth dedicates three weekends — September 29-30, October 6-7, and October 13-14 — to Oktoberfest celebrations. Attendees will experience beer tents, live music, lots of food, a kinderplatz (meaning "children's place" in German), rides, and games.
Waterloo, Ontario | Canada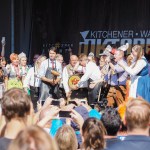 Waterloo's Oktoberfest started in 1969 with a few organizers, $200, and an enthusiasm to celebrate German Canadian heritage. This year, the city is celebrating its 55th annual Bavarian festival at Kitchener-Waterloo from September 22 to October 14. The events range from a Bavarian feast and an Oktoberfest block party to a Dogtoberfest so furry friends can get in on the fun.
RELATED: Attending Festivals Can Increase Connection to Humanity, Study Shows
Yokohama, Kanagawa Prefecture | Japan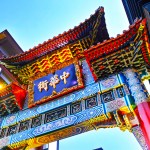 Held at the Yokohama Red Brick Warehouse, Yokohama Oktoberfest takes place from September 29 to October 15. This year is the 20th anniversary of the event, which includes authentic German food and beer as well as live performances.
To celebrate the 20-year milestone, locals and Yokohama residents can enter for free on "Yokohama Citizens Thanks Day" (October 4).
Windhoek, Namibia | Africa
Ready to dance, drink lagers, and listen to live music? Oktoberfest Namibia jam-packs lots of fun into two days, October 27 and 28, and this gallery gives a glimpse at the beer-and-dance-filled entertainment from years past. Start the festivities early by listening to the event's playlist "This Is Oktoberfest."
Melbourne, Victoria | Australia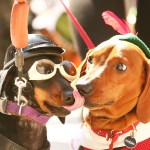 Scott Barbour/ Stringer/ Getty Images News via Getty Images
Melbourne is taking beer gardens seriously and holding its day-long Oktoberfest celebration at the seaside Catani Gardens for the first time. On October 21, locals and visitors can savor a combination of German food and drinks while enjoying live entertainment, like dancing, DJs, and even a silent disco. Plus, there's no shortage of rides and games, including a dedicated dodgeball area.
Toronto, Ontario | Canada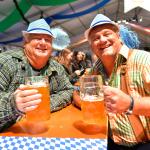 Anatoliy Cherkasov/ Alamy Stock Photo
For two days, October 6-7, Toronto residents can enjoy a taste of Bavaria. The capital city's festival has been around since 2012 with a mission to provide a "truly authentic Oktoberfest experience, similar to the spirit of Munich's famed festival." The rules are simple: Say hello to strangers; compliment your tablemates and take care of friends; and "eat, drink, sing, mingle, dance, and attempt to speak German."
Singapore, Singapore
Want to celebrate in Singapore? Oktoberfest celebrations take place at the Swiss Club in Singapore, Singapore from September 27 to October 1. Over five days, attendees will experience a quintessential brass band, folk songs, and a magic show. This is the 23rd Oktoberfest at the Swiss Club, and sure to be a Bavarian extravaganza!
Cordoba, Argentina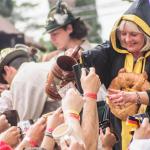 Oktoberfest Argentina brings thousands of people together for a good time complete with music, dancing, beer, and lots of food. The largest Oktoberfest in Latin America, this festival — held October 6-8 and October 13-16 — also has a long history: It's been going strong since 1963 and will celebrate its 60th anniversary this year.
Stockholm | Sweden
Stockholm Oktoberfest serves up three important ingredients: beer directly from Bavaria, German food, and live music. The event, held earlier this month from September 7-9, is the largest Oktoberfest in Sweden, gathering 2,100 attendees to "sing along and just socialize" (the motto of the festivity).
Bonus: Your Home
No matter where you are, you can bring a taste of Bavaria to your backyard or living room with authentic German food and drinks. Add in a blue-and-white tablecloth, an oompah playlist, and you'll be good to go. Guten tag!
RELATED: See Photos of St. Patrick's Day Celebrations Around the World — And One in Outer Space