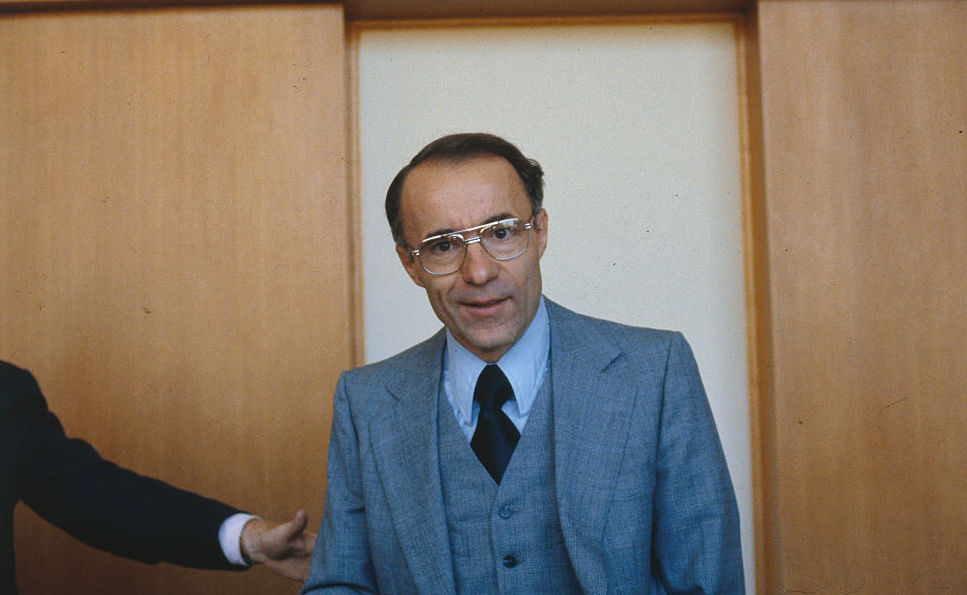 Bettmann / Getty Images
Barnet Yudin knew he was doing the right thing when he agreed to sign papers to help the Penziases, a Jewish family fleeing Nazi Germany, immigrate to America. What he didn't know was that Arno Penzias, just 6 years old at the time, would go on to shape the future of science.
In 1938, as World War II loomed large, Karl and Justine Penzias and their two sons, Arno and his 4-year-old brother, Guenther, were just one of thousands of families looking to flee Europe or face detainment or death in concentration camps. With the help of a friend, they secured a signed affidavit that stated they had a relative in the United States, a document necessary for them to enter the country. But the family needed another signature, one that proved they would have financial support when they arrived.
Their friend, who had signed the document claiming to be a cousin, couldn't afford to sponsor them on his salary as a waiter, so he set about knocking on doors in his New Jersey community to find someone who would, National Geographic reported.
Yudin, 52 at the time, was himself an immigrant, coming to the States in 1906 and working his way up from selling paint out of a pushcart to owning his own store. When Yudin heard the man's appeal — and saw the black-and-white photo he was carrying that showed Karl and Justine holding their young children — he knew he had to help. He signed the affidavit, making it possible for the family to eventually settle in the Bronx, a borough of New York City.
RELATED: British Woman Closes Her Seaside Hotel to Tourists to House Ukrainian Refugees
There, Arno Penzias grew up. After serving in the U.S. Army, he earned a doctorate in physics from Columbia University. In 1964, he was working at Bell Laboratories when he and his research partner, Robert W. Wilson, picked up a mysterious radio signal. It was an indistinct and unexplainable crackling coming from all directions in space. They had discovered cosmic microwave background radiation, thus confirming the Big Bang theory. The milestone earned Penzias and Wilson the 1978 Nobel Prize in Physics.
Penzias, now 89, expressed his gratitude for being in the U.S. after he won, but he still didn't know the identity of the stranger — Yudin — who helped him get there, Nat Geo reported. That was, until 2012, when his son David found a signed affidavit stashed among some family papers. He got on the internet and tracked down Yudin's relatives. They were unaware of what had happened so many decades earlier, but weren't surprised by Yudin's act of kindness.
"He knew what it was like to be turned down, turned away," Yudin's granddaughter Sydney Neuwirth said. "This was his way of helping. He always wanted to help."
Yudin had died years before in 1950, but members of the two families still got together over bagels and lox to explore their shared connection. As they pored over photos, David remarked, "None of these people would exist today without Barnet Yudin."