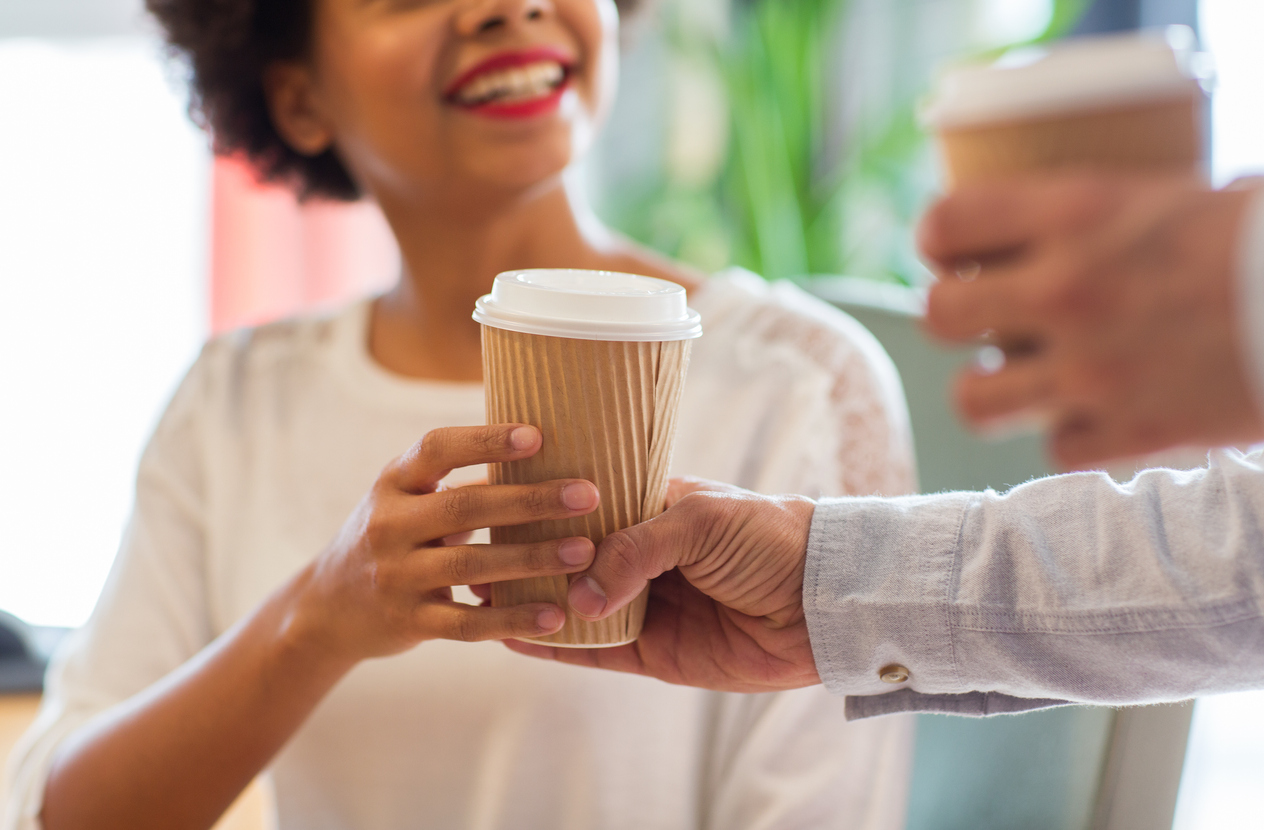 dolgachov/ iStock
The idea for the Random Acts of Kindness Foundation was first sparked during the 1990s in the San Francisco Bay area. According to the foundation's website, in response to the trend of dishearteningly negative news coverage during a "summer of violence," a reporter proposed "practicing random acts of kindness and senseless acts of beauty" instead. From this suggestion, a movement was born, and the nonprofit bearing the same name was not far behind. From these humble beginnings, National Random Acts of Kindness Day (February 17) emerged, drawing attention to how easily we can lift others up with the simplest of gestures.
There's a plethora of scientific evidence underscoring that being kind is not just a pleasant notion — it's verifiably good for you. From decreasing blood pressure and cortisol to boosting feel-good neurotransmitters in the brain like serotonin and dopamine, being kind (to yourself as well as to others, as Mayo Clinic reminds us) does a world of good for both the recipient and the person initiating the gesture.
To mark today's holiday, and to inspire you to fill the rest of the year with a regular kindness practice as well, here are 17 simple acts that can make a big difference.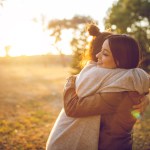 Post-it Note
A few simple words on a small piece of paper can infuse a disproportionately large dose of joy into someone's day, whether your intention is to deliver a heartfelt compliment to a friend or an inspirational message that a stranger will randomly encounter. While you're certainly welcome to get creative with words and even accompanying art on these little sticky notes, it's not a prerequisite. Sincerity is the central ingredient.
Denver, Colorado, resident Chrissy Roberts understands firsthand the power of the Post-it: A few years back, she began leaving encouraging sticky notes each morning on the cars she passed on her way into work. She'd take a photo of the note before leaving it, and then send it along to friends via text. Those friends requested to add their friends to the thread, and soon, she was sending to 100 people, all looking forward to seeing each day's note. "If I can do this," Roberts told Nice News, "if I can be an arbiter of goodness, no matter what it takes the form of, [then] anybody has the wherewithal and the capability to do it."
Pay for Someone's Coffee in the Drive-Thru or Check-Out Line
Back in 2014, a Starbucks in St. Petersburg, Florida, made headlines when a "pay it forward" spree, during which time strangers bought coffee for the car behind them in the drive-thru line in order to brighten each other's days, ran for a remarkable 11 hours. It's a fun practice that doesn't cost a lot. In fact, a variation of this generosity has taken on a life of its own: A number of cafes and coffee shops will allow you to purchase a "suspended coffee" — meaning that in addition to purchasing a coffee for yourself, you can also donate the purchase price of a cup of coffee to a patron who can't otherwise afford one. To find a local coffee shop near you that participates in the practice, click here.
Start a Meal Train for Someone in Need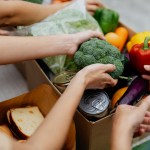 What's a meal train? It's organizing a steady stream of meals for someone who is going through a hectic or challenging time. (Someone mourning the loss of a loved one, a friend or neighbor grappling with a significant health issue, or parents of newborns, to name but a few examples.) Check out these tips provided by Taste of Home for starting, organizing, and participating in a meal train to maximize the helpfulness quotient.
Send a Bouquet of Flowers
The act of giving flowers has been going on for centuries, and this classic gesture remains a tried-and-true way to show someone you're thinking of them. Flowers brighten days, moods, and rooms; they're nearly all-occasion appropriate; and are generally easy to find on short notice, thanks to supermarkets and convenience marts. As a related idea, if you happen to be organizing an event (a wedding, corporate event, or something similar) where flowers are part of the decor, consider donating the blossoms to local hospitals, senior care centers, and other organizations after the event is over to extend the joy cycle. Click here for recommendations on where and how to donate.
Offer to Bring in Your Neighbors' Trash Bins
Looking to show a neighbor kindness and appreciation? Offer to wheel their trash bins back from the curb when you're doing so for yourself. An extra minute out of your own day could make a particularly big difference to an elderly or differently-abled neighbor. (Of course, particularly if you're planning on making a habit of it, be sure to get their permission beforehand to ensure the gesture is a welcome one.)
Bake a Treat for Your Neighbors or Friends
For some people, words come easily. If you love baking, your preferred love language may very well take the form of a cupcake or cookie instead. If you fall into the latter category, there's good news: According to psychologists, sharing your baked goods with others creates an opportunity to practice mindfulness and creativity while you bask in the feeling of doing something nice for someone else.
Make a Donation to an Organization or Charity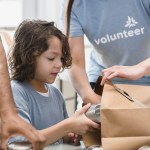 It can be $2 or a household item that you no longer need or want — giving back our time and resources can make a greater impact than we might realize. An idea or impulse that you may otherwise want to dismiss as too small to matter can be anything but. There's no shortage of local, national, and international organizations that could benefit from your time, money (in any amount), and/or donated items, and the internet can point you in the direction of causes near and dear to your heart. If you find the task of vetting a nonprofit to be overwhelming, Charity Navigator can help you research which organizations are highly rated, while VolunteerMatch can point you in the direction of local groups that need help.
Send an Uplifting Text or Voicemail
Akin to the magic of leaving a positive Post-it note for someone, here's the techy equivalent. Thoughtful words in any medium matter. As previously reported by Nice News, a paper published by the American Psychological Association called out the boon to physical and mental health when you reach out to others to simply let them know you're thinking of them. And if it's been a while since you were last in touch, the mood-boosting nature of the gesture exponentially increases.
Send a Letter to Someone Who May Be Experiencing Loneliness or Is Away From Loved Ones
Social isolation and loneliness can have a negative impact on physical and mental health. Extending a gesture of thoughtfulness to an older adult, hospital patient, armed services member, or frontline worker who may be particularly impacted by isolation can be carried out in a number of ways. From sending a simple note or video message to say hello to something more substantial like a care package or in-depth conversation, it will serve as a reminder that they aren't forgotten. The nonprofit Brighten A Day can connect you with opportunities to donate or volunteer, while Love for Our Elders can point you in the direction of older people who would love a letter to brighten their mailbox.
Strike Up a Conversation With a Stranger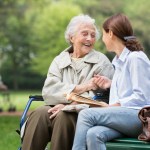 While this suggestion may at first glance appear to be the domain of extroverts, summoning some social courage can benefit you and another person in myriad ways. Among the unexpected benefits: You can transform an otherwise mundane part of your day, like commuting via public transportation or dropping a letter at the post office, into a chance for meaningful human connection. Check out these tips from UC Berkeley's Greater Good in Action for how to approach others and strike up small talk. A bonus? You may very well make a new friend in the process.
Leave a Positive Review for a Service Worker or for a Local Business You Love
Being on the front lines of customer service can be a trying profession. For flight attendants and other airline workers, servers, delivery drivers, healthcare workers, and countless others, a typical day can bring with it a steady stream of customer complaints and challenges to address. For that matter, many small businesses in the era of online reviews and comments find that online reputation can make all the difference between surviving and thriving. When you have a positive interaction with someone who has done a great job, taking a few minutes to post about it online, or send a complimentary email to their business, will bolster any hardworking human's confidence and mood. Furthermore, you may very well impact their financial wellness, too.
Be Kind to the Earth
Looking for an easy way to boost health and well-being for yourself, your friends and family, and the planet, in one fell swoop? Gather your group and arrange to pick up litter together at your favorite park, beach, or other public spot that could do with some TLC. It can be an impromptu decision, or if you'd like to take part in a larger group effort, Volunteer Cleanup can point you in the direction of local cleanup efforts that could use extra hands.
Be Kind to Yourself
As Mayo Clinic reminds us, we sometimes forget that kindness ought to be extended to ourselves. As the saying goes, you can't pour from an empty cup. Taking the time to show yourself some love is important, and can be cultivated in a variety of ways. To silence your inner critic, take a few minutes to make a list of the things you genuinely love about yourself. Feeling deprived? Start a gratitude journal. If you could use a bit more inspiration, check out Psychology Today's article on how to be kinder to yourself for additional insights.
Pay the Bus or Subway Fare for Another Person
Not unlike the purchasing of a coffee for a stranger, swiping your transit card to pick up the tab for a fellow commuter is another way to show generosity with a low-cost transaction — one that may very well restore someone else's faith in humanity on a challenging day.
Take Stock of Your Stuff and Give Some of It Away for Free
Decluttering feels good for personal reasons, but there's no reason it can't include the added benefit of helping out charities or organizations in need. There's often even value in things you might otherwise assume don't have a second life. Case in point: Old towels and sheets are almost always welcomed by animal shelters and rescues. Other household items that are also welcomed include batteries, plastic bags, rubber gloves, and office supplies, per Apartment Therapy.
Volunteer With a Local Organization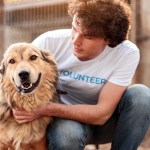 There are so many opportunities to do good in the world that figuring out where and how to start can sometimes seem overwhelming. VolunteerMatch helps you connect with local groups based on your zip code, and you can further refine results by causes you connect with: seniors, the arts, animal welfare, children, and so much more.
Use One of These Free Thank You Cards From the Santoro Foundation
Courtesy of the Santoro Education Lifeskills Foundation (SELF), these cheerful thank you cards are the perfect size to have on hand and let your gratitude linger longer with the recipient. You can order the cards for free on the foundation's website, where you'll also find a wealth of creative suggestions for making the most of them. It's awesome inspiration to look for the positive in every exchange with others.