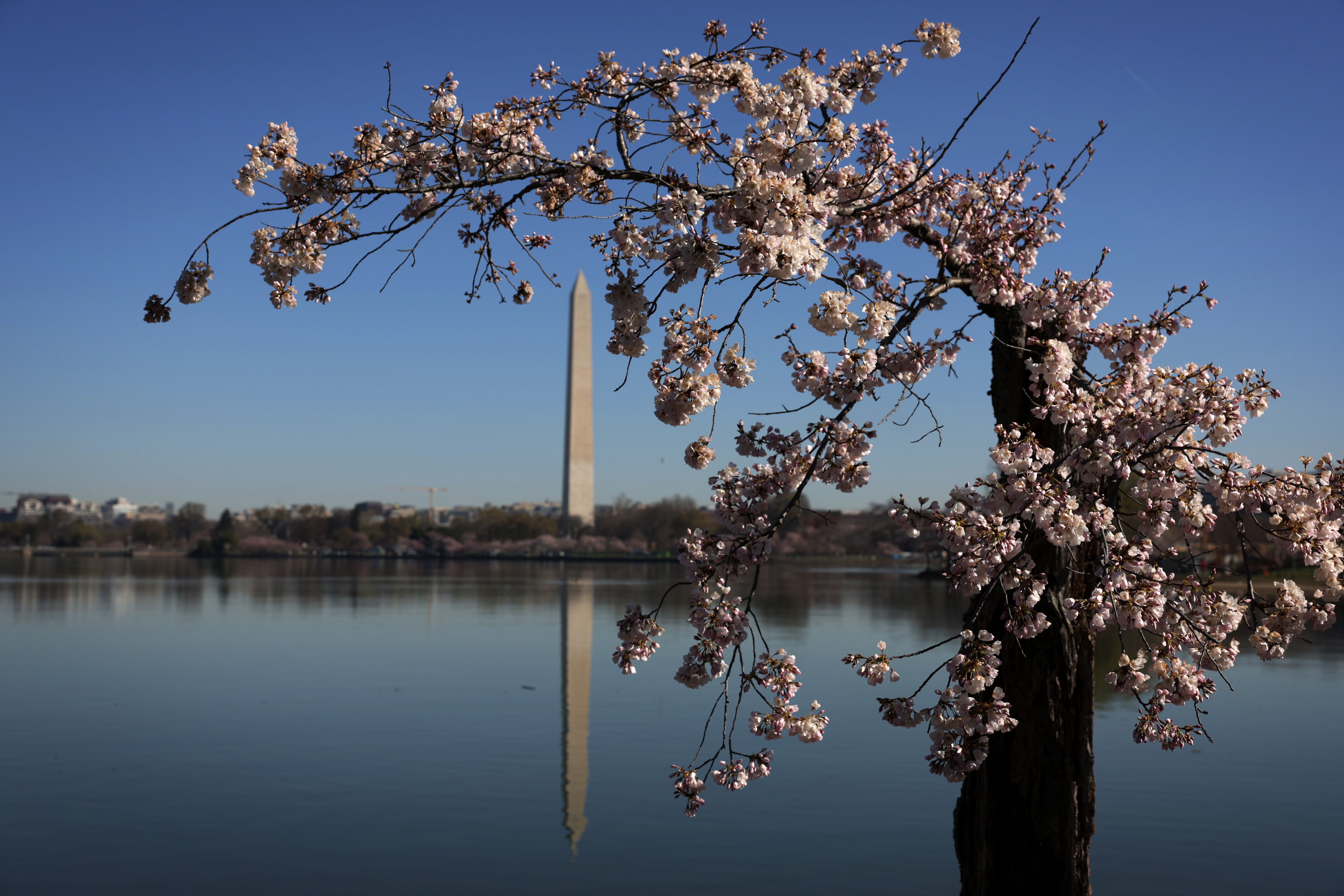 Alex Wong/ Getty Images News via Getty Images
The famed cherry trees that line Washington, D.C.'s Tidal Basin reached peak bloom on Thursday, March 23, drawing hordes of visitors looking to see the springy pink and white flowers during their short bloom period.
According to the National Park Service, peak bloom is defined as the day when 70% of the trees' blossoms are open. The average peak bloom occurs on March 31, though "extraordinary warm or cool temperatures" can lead to earlier or later dates — the earliest was March 15, in 1990, and the latest April 18, in 1958. This year was the ninth earliest on record, tied with 1946 and 1976, per The Washington Post.
RELATED: 15 Spring Cleaning Essentials to Make Your Space Sparkle — From Sustainable Detergent to a Smartphone Label Maker
In addition to being an important cultural event in the D.C. area, with many local restaurants adding cherry blossom-themed menu items, the yearly bloom is steeped in history. The trees were a gift to the United States from Japan in 1912.
"In Japan, the flowering cherry tree, or 'Sakura,' is an important flowering plant. The beauty of the cherry blossom is a symbol with rich meaning in Japanese culture," the park service explains. "For more than a hundred years, we have [been] celebrating cherry trees blooming in solidarity."
Scroll through to see more photos of peak bloom and the people enjoying this beautiful work of nature.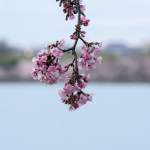 STEFANI REYNOLDS/ AFP via Getty Images
Kent Nishimura / Los Angeles Times via Getty Images
Alex Wong/ Getty Images News via Getty Images
STEFANI REYNOLDS/ AFP via Getty Images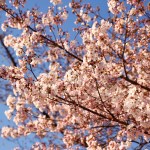 Paul Morigi/ Getty Images Entertainment via Getty Images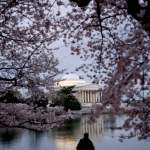 STEFANI REYNOLDS/ AFP via Getty Images
Alex Wong/ Getty Images News via Getty Images
Paul Morigi/ Getty Images Entertainment via Getty Images
Paul Morigi/ Getty Images Entertainment via Getty Images
Paul Morigi/ Getty Images Entertainment via Getty Images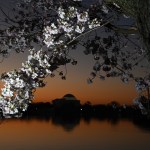 Matt McClain/The Washington Post via Getty Images