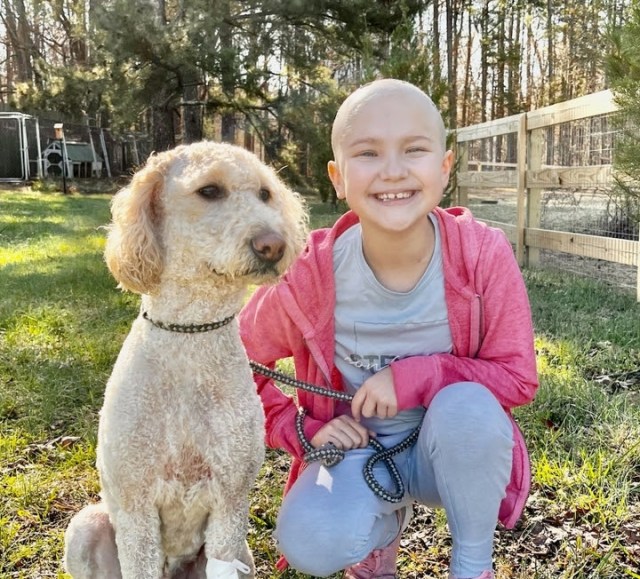 Sing Me A Story
An American Idol alum has teamed up with the Make-A-Wish and Sing Me a Story foundations to bring an unforgettable experience to a 10-year-old cancer patient from North Carolina.
Sing Me a Story is a nonprofit organization based in Nashville, Tennessee, with a mission to serve "families in need through the imaginative stories of their children and the power of music," per the foundation's website. It uses one-of-a-kind stories written and illustrated by children, and delivers those creations to trained singers who turn them into songs and send recordings back to the young'uns.
Parents Christina Meyers and Kevin Reardon wanted to do something special for their 10-year-old daughter Olivia, and connected with Sing Me a Story through the Make-A-Wish Foundation, which creates life-changing memories for children with chronic or life-threatening illnesses. This was the first time the two organizations had teamed up — a partnership that was sponsored and spearheaded by Quility Insurance — Sing Me a Story Executive Director and Co-Founder Austin Atteberry confirmed to Nice News. 
Olivia was diagnosed with a pediatric heart condition within her first year of life, and had two heart surgeries by the age of 6. Before her 10th birthday, her parents noticed a swelling in her right eye. The family soon learned that a tumor behind the eye had grown to the "size of a golf ball," Meyers said in a video about their daughter's experience, and it was confirmed that Olivia was battling stage 4 cancer.
"She's always thinking of everyone else, and she's just so genuine and strong. That's just the word we always go to," Meyers said, later adding, "She does not have the life of a typical 10-year-old."
The mother of three explained that the type of cancer Olivia is battling "is so aggressive. Never in a million years did we expect after all she had already been through to now have to fight for her life for cancer."
When it came time to write her story, Olivia created a song based on "llamas and unicorns" at the beach, alongside her 7-year-old sister Bradleigh — a moment Meyers called a "great opportunity to let them just be kids and not be overshadowed by whatever their illness is."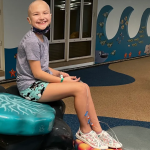 The song was then delivered to Crystal Bowersox, a singer-songwriter based in Nashville. Bowersox was the runner-up on the ninth season of American Idol in 2010, and was the first female finalist in three years. According to her website, her mission is to bring a positive message and healing to the world through her craft.
"I think we can all learn from Olivia and Bradleigh and their story, and imagine llamas and unicorns falling from the sky," said Bowersox, 37. "That, to me, sounds like a great day — it's the best day ever."
Bowersox then took the story written and illustrated by the girls and created a song, titled "Llama and Unicorn Heaven," with a guitar accompaniment to perform for them. The musician said she hopes her rendition "makes them smile, and makes them want to dance and sing along."
RELATED: Teen Donates Books to Children With Cancer Following Her Own Father's Diagnosis: Exclusive
"It's quite an honor to be a part of this process. Creating this song gives her family and her something to have and hold forever," said Bowersox.
"It makes me feel happy that we have our song," Olivia said, adding with a megawatt smile: "I think my friends will be a bit jealous of me."