Noam Galai/ Getty Images for Central Park Tower
"My first big job in beauty and fashion came when I was at the tender age of 90," interior designer and fashion icon Iris Apfel wrote in her book. We couldn't be more inspired by this sentiment that life's not a race, but something worth savoring and celebrating at every age.
In honor of Women's History Month, we've compiled stories of 14 women, including Apfel, who achieved wildly awesome success later in life — and proved that it's never too late to follow dreams and blaze trails. They wrote best-selling novels, started fashion empires, and won Academy Awards. One even ran a marathon in her 90s (Yes, 90s!). These women started in completely different places, but all ended up reaching incredible milestones that are inspiring others to chase and accomplish dreams at every age. 
We hope this short list of big achievements reminds you to never be afraid to try something new and enjoy the journey; age is truly just a number.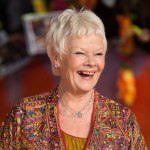 Judi Dench | Actor
"Celebrate the things you can do and also try to do new things." – Judi Dench
While Judi Dench started acting professionally on the stage in her twenties, her career in Hollywood reached a new level when she first played M in the 1995 James Bond film GoldenEye at 61. Since then, she has received eight Academy Award nominations and her performance in Shakespeare in Love earned her the Oscar for Best Supporting Actress — even though she only had eight minutes of screentime. Her subsequent major films include Philomena, Chocolat, and Belfast. And she's a later-in-life author, too: She published her memoir, And Furthermore, in her 70s.
Daniel Boczarski/ FilmMagic via Getty Images
Toni Morrison | Author and Nobel Laureate
"We die. That may be the meaning of life. But we do language. That may be the measure of our lives." – Toni Morrison
You can't hear the name Toni Morrison without instantly thinking: writer. But for the first three decades of her life she worked as an editor and later had a career in academia, while raising her sons as a single mother. It wasn't until she was 39 that she published her first novel The Bluest Eye. She then won the Pulitzer Prize at 56 for Beloved and became a Nobel laureate at 62 — making her the first Black woman to win the Nobel Prize in literature. Before her death in 2019, she wrote nearly 40 books, leaving behind a stunning literary legacy.
Pat Greenhouse/ The Boston Globe via Getty Images
Julia Child | Chef and Cooking Show Star
"The only real stumbling block is fear of failure. In cooking you've got to have a what-the-hell attitude." – Julia Child
When Julia Child was in her late 30s, she tasted French food for the first time. A "life-changing" dish of sole meunière showed her the marvels of the country's cuisine — and she never looked back. Child spent the following years taking cooking classes at Paris' legendary culinary school, Le Cordon Bleu, and eventually published a cookbook more than 700 pages long, Mastering the Art of French Cooking, with two friends at 49. Two years later, she had her own PBS cooking show The French Chef, which aired for 10 seasons. In her 70s and 80s, she continued to appear on TV shows, write books, and bring her delightfully iconic humor to the cooking world. She died in 2004 at age 91.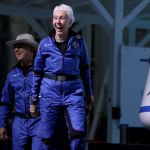 Wally Funk | Astronaut
"I was brought up that when things don't work out, you go to your alternative." – Wally Funk
Pilot and flight instructor Wally Funk is a trailblazer for women in space and aviation. In 1961, Funk passed a test to prove that women were as capable as men to go to space, yet was still rejected because of her gender. It took about six decades for Funk to have the opportunity to finally achieve her dream of going to space when Amazon and Blue Origin founder Jeff Bezos invited Funk to be an honored guest on its NS-16 mission in July 2021. Then 82, Funk subsequently earned the title of the oldest woman to ever go to space —how's that for an example of women reaching major milestones later in life?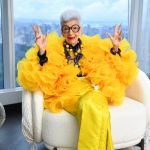 Noam Galai/ Getty Images for Central Park Tower
Iris Apfel | Interior Designer and Fashion Icon
"I never think about my age. Maybe that's the ticket. I never think about it — it's a passing thought." – Iris Apfel
Iris Apfel's love of fashion has been lifelong, as she was drawn to her grandmother's fashion scraps as a child. She went on to run a successful textile and interior design business with her husband, but it wasn't until she was 84 that she grew famous as the style icon many know her as today. In 2005, Apfel was the subject of an exhibit at the Metropolitan Museum of Art's Costume Institute and became a self-proclaimed "geriatric starlet." Now, she has a thriving fashion and modeling career, and even her own Barbie. She published a memoir, Iris Apfel: Accidental Icon, at age 97, and she's still working today at 101.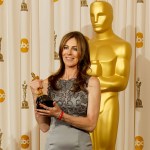 Dan MacMedan/ WireImage via Getty Images
Kathryn Bigelow | Director
"If I had a prayer of shooting something that intrigued me, I was going to have to be the architect of my own fate." – Kathryn Bigelow
Kathryn Bigelow co-wrote and co-directed her first film in 1982. Almost 30 years later, at 58, she became the first woman to win an Academy Award for Best Director for The Hurt Locker (2008). Four years later, she directed Zero Dark Thirty, which earned five Oscar nominations. Now 71, she has no plans of stopping anytime soon and is working on an upcoming Netflix project based on a thriller novel.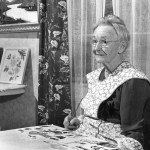 Anna Mary Robertson Moses | Painter
"And life is what we make it. Always has been. Always will be." – Anna Mary Robertson Moses
Anna Mary Robertson Moses (also known as "Grandma Moses") began her self-taught painting career at 78, after her arthritis hindered her from embroidering. Taking advantage of materials she had on hand, such as leftover house paint and canvas, she painted scenes that captured nostalgic memories of rural America — sans telephone poles and other marks of industrialization. She continued to exhibit her work across the world into her 90s and painted until just a few months before her death at 101 in 1961.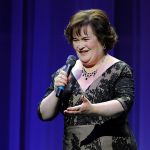 David Becker/ Getty Images
Susan Boyle | Singer
"To anyone who has a dream, I say follow that dream. You are never too old. It is never too late." – Susan Boyle
Scottish singer Susan Boyle achieved global fame after appearing on Britain's Got Talent in 2009. She was 47 and wowed the judges and the audience with her rendition of "I Dreamed a Dream" — her first public performance ever. She has since released eight albums, appeared on a variety of TV shows, and performed all over the world. True to her roots, even with worldwide success, she continues to live in West Lothian, Scotland, where she was born and raised.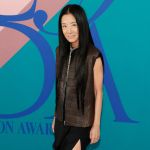 Taylor Hill/ FilmMagic via Getty Images
Vera Wang | Fashion Designer
"I always sort of dreamed of being a fashion designer, and I thought, well, if I don't try it now, I'm never going to be able to do it." – Vera Wang.
She may be synonymous with luxury wedding dresses today, but it wasn't until Vera Wang struggled to find a gown she liked for her own nuptials that she started designing. She was in her early 40s when she opened her first salon in New York City in 1990 and has since opened bridal boutiques across the globe and expanded her brand to include fragrance, eyewear, jewelry, and spirits.
Kittie Weston-Knauer | BMX competitor
"Every time I get on my bike, I win, no matter where I place. To me, BMX is all about the joy and the freedom of expression." – Kittie Weston-Knauer
Today, at 74, Kittie Weston-Knauer is the oldest woman BMX racer in the country. She started riding at 39 after giving her son some unsolicited advice about his own cycling and was instantly hooked. When she wanted to start competing in her forties, she learned there wasn't a cruiser class for women, so she competed alongside men, finding both enjoyment and success in her newfound skill. Decades later, she still rides even after going through knee and hip replacements and just last month, went riding in Texas to encourage fellow Black women to pursue BMX racing.
Colin McConnell/ Toronto Star via Getty Images
Mary Kay Ash | Cosmetics Company Founder
"I've been asked a number of times, 'How did you succeed so quickly?' The answer is I was middle-aged, had varicose veins, and I didn't have time to fool around." – Mary Kay Ash
In 1963, Mary Kay Ash, then 45, launched Beauty By Mary Kay. She had recently pivoted away from her previous career in sales and lost her beloved husband, but with $5,000 and the help of her son Richard, the businesswoman created a cosmetics empire that's still running today. More than two decades after her death, Mary Kay still sells hundreds of beauty, skincare, and fragrance products around the world and has thousands of employees, according to Forbes.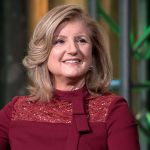 Mike Pont/ WireImage via Getty Images
Arianna Huffington | Huffington Post Founder and Author
"The founder game is not just a young person's game." – Arianna Huffington
Throughout her 20s and 30s, Arianna Huffington had a career in writing, publishing books about equality and women's autonomy, along with biographies. However, her well-known career as a media founder didn't start until her mid-50s. In 2005, she launched the Huffington Post, which she eventually sold for $315 million. She then published her 14th book Thrive and founded Thrive Global, a media company covering health and wellness, in her mid-60s.
Jerod Harris/ Getty Images for Rock 'n' Roll Marathon Series
Gladys Burrill & Harriette Thompson | Marathon Runners
"It's so important to think positive. It's easy to get discouraged and be negative." – Gladys Burrill
"There's no reason to not go after something you believe in." – Harriette Thompson
Gladys Burrill (appropriately nicknamed "the Gladyator") competed in her first marathon at age 86. The runner eventually finished five Honolulu Marathons and set the Guinness World Record for the oldest woman to complete a marathon in 2010. She paved the way for Harriette Thompson (pictured above), a cancer survivor and former concert pianist who broke Burrill's record five years later at 92 — and still holds the title. These two women truly exemplify the idea that new forms of success can be achieved at any age!
RELATED: Meet the Woman Who's Written Over 1,700 Wikipedia Bios for Little-Known Female Scientists — Exclusive