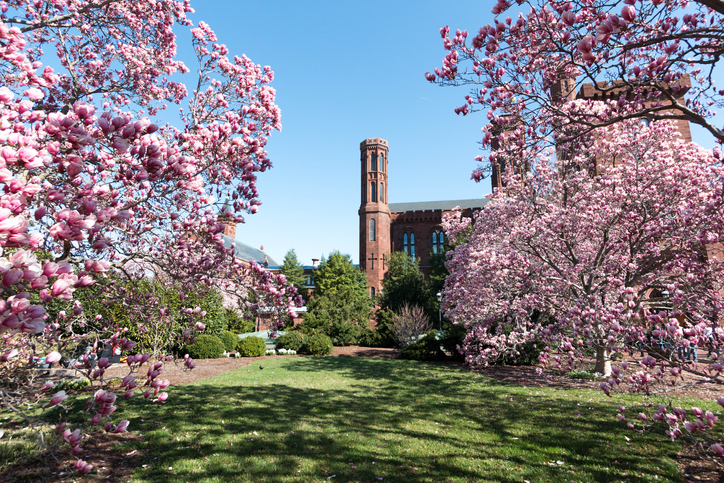 ymn / iStock
A bill supporting the creation of a National Museum of Asian Pacific American History and Culture — the first in U.S. history — was signed into law on June 13.
The new legislation will establish an eight-person commission — members of which must possess "a demonstrated commitment to the research, study, or promotion of Asian Pacific American history, art, political or economic status, or culture"  —  to study how to bring the museum to fruition. 
"It's about time for a national museum to capture the courage, the character, and the imagination …  the dreams and the heart and the soul of the generations of our fellow Americans who came before you and all of you," President Biden remarked before signing.
Representative Grace Meng of New York spearheaded the bipartisan bill, along with 120 Democrat and Republican co-sponsors, and it was passed unanimously in both the U.S. House of Representatives and the Senate. "I am ecstatic and overjoyed at this historic moment and honored and proud to have championed this crucial effort," she said in a statement after the bill was signed, noting that she had worked for seven years to make her vision a reality. 
The commission will also investigate potential locations for the museum in Washington, D.C. and decide whether to include it in the Smithsonian Institution. Currently, the Smithsonian network includes a migratory museum called the Smithsonian Asian Pacific American Center, which connects with visitors through interactive and innovative online and in-person exhibits. 
The bill's signing encourages a future that embraces Asian American and Pacific Islander communities' unique contributions to the United States while acknowledging the tragedies and injustices they've faced in this country. 
"Asian Americans and Pacific Islanders have shaped our nation since its founding. From the struggles we've endured to the accomplishments we've made, it's time for more Americans, and our future generations, to know our story," Meng said, adding, "a National Museum of Asian Pacific American History and Culture would provide the physical space for people to learn how we have helped make America the country that it is today."
While the museum's creation could take several years, the bill stipulates that a fundraising plan be submitted within 18 months of the commission's first meeting.
Representative Andy Kim of New Jersey also looks forward to the museum's eventual establishment — a place he one day hopes to take his children to learn about their family's history and heritage.
In a statement shared after the signing, he said, "I was thinking about what it would be like to one day bring my two baby boys to walk through a National Museum of Asian Pacific American History and Culture." He further added: "Our story is not just an Asian American story, it is an American story. This history isn't just Asian American history, it's American history. … Through learning, we can come together and create greater understanding that will build a stronger sense of community and celebrate the richness of this nation."