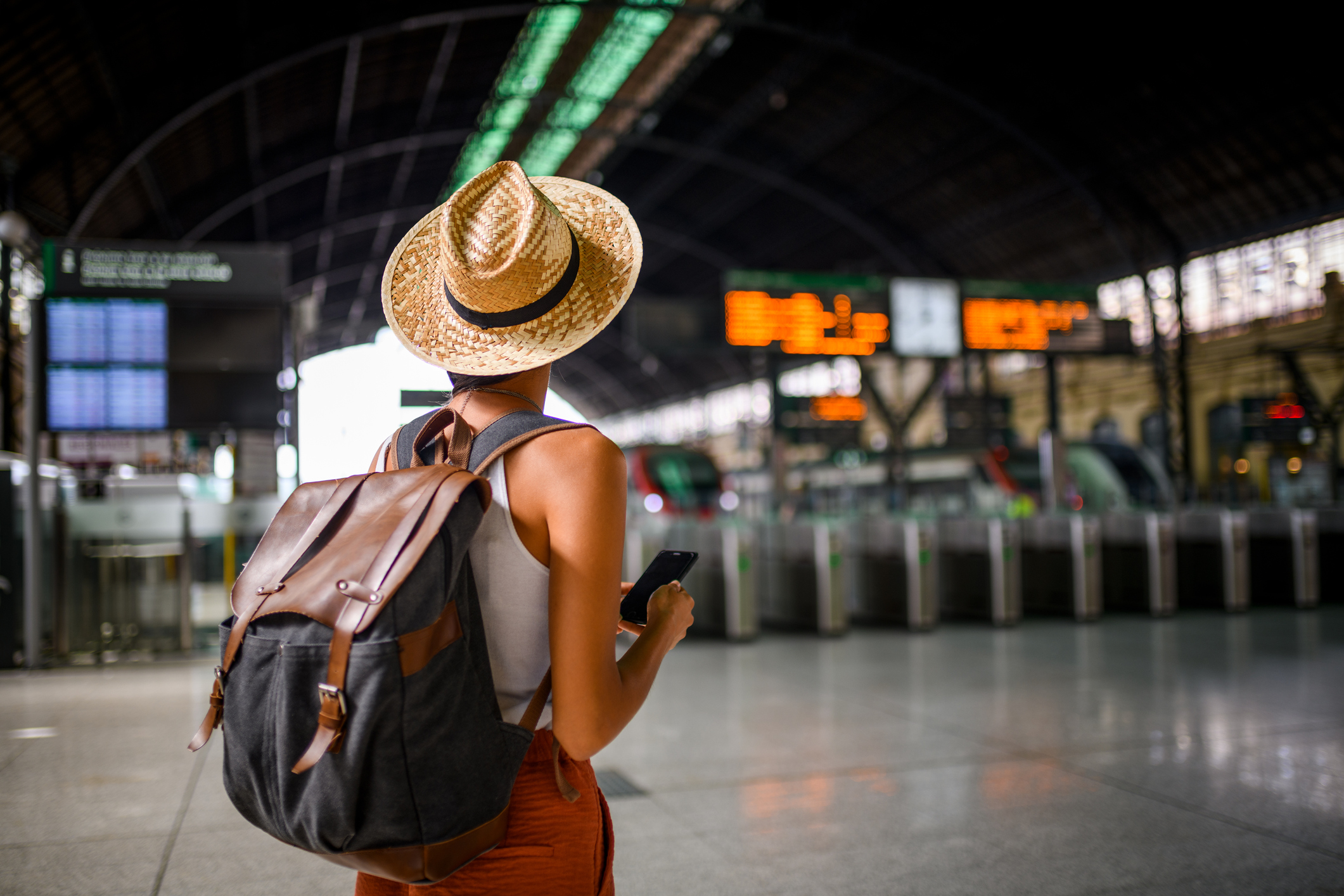 MStudioImages/ iStock
If you're one of the more than 130 million Americans planning to travel this holiday season, you've likely already begun booking your flights, creating your itinerary, and considering what to bring — and Nice News is here to help you with that last one.
While we can't pack your bags for you, we can share some of our favorite travel accessories to make your next trip more enjoyable, convenient, and memorable, whether you're hitting the road or taking to the skies. Check out our list of recommendations below.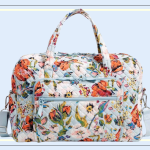 Made from materials like recycled cotton, microfiber, and performance twill, these stylish bags by Vera Bradley are available in bold solid colors and eye-catching prints. "A little bit tote, mixed with a dash of duffel," the weekender has a removable, adjustable strap; three exterior pockets; five interior mesh pockets; a trolley sleeve; and a zip closure.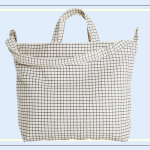 When it comes to classic canvas totes, Baggu is the best in class. Machine washable and made from 65% recycled cotton, the brand's horizontal duck bag is large enough to hold a sweatshirt and neck pillow and sturdy enough to carry a laptop. It's available in a variety of colors and prints, and the adjustable strap and interior zip pocket make it even more of an everyday essential.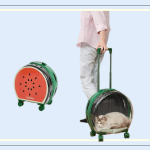 Beyond being the world's most adorable travel carrier for small pets, this transparent trolley also gets high marks for performance. The durable but lightweight design keeps your furry friend safe while simultaneously maximizing airflow, and it comes with both a cozy cotton mat and a cooling pad. Apply the included watermelon sticker for extra privacy (and cuteness).
There are countless suggestions on how to best organize your suitcase, but if you're anything like this writer, remembering where you placed each item once you reach your destination can be almost as much of a hassle as packing was. These convenient cubes make it simple — use the varying sizes for different types of apparel and accessories, so you don't have to dig through swimsuits and sweatshirts to find your pajamas.
Conair Handheld Garment Steamer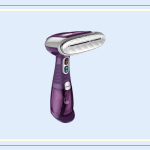 Holiday travel presents all kinds of wardrobe dilemmas, like how to look good in your nicest outfit after it's been folded up in a suitcase and schlepped halfway across the country. This handheld device heats up in 40 seconds and can deliver up to 15 minutes of continuous steam. It smoothes wrinkles in clothes and fabric while destroying germs, dust mites, and bed bugs.
Another excellent option in lieu of a bulky iron and board, the Nori Press is designed to remove wrinkles from fabric in a breeze. It's lightweight and compact, with nonstick aluminum plates, an 8-foot power cord, and six fabric-specific heat settings, so you can adjust the temperature depending on your garment's material to avoid damage.
Tessan Universal Travel Plug Adapter
Tessan's all-in-one travel adapter makes for an invaluable companion as you rack up those frequent flyer miles. The device has four different plugs that are utilized by over 150 countries, including most of Europe, Dubai, China, Japan, the U.S., and more. It also includes three USB C ports and two USB A ports to keep your electronics going strong no matter where you roam.
Parks of the USA Bucket List Water Bottle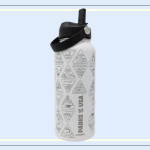 For eager explorers, this interactive water bottle showcases all 63 U.S. national parks and comes with colorful stickers so you can mark which ones you've visited. Stainless steel with a 32-ounce capacity and leakproof straw, it stays cold for 24 hours or hot for 12. Best of all, 5% of each purchase supports the National Parks Conservation Association and helps protect our public lands for future generations to enjoy.
National Geographic Road Atlas 2024
Courtesy of National Geographic
Got a car journey on your calendar? Consider going old school with your navigation. National Geographic's illustrated, spiral-bound atlas includes up-to-date road maps for all 50 U.S. states, plus Canada, Mexico, and Puerto Rico. The 2024 adventure edition also features recommendations for the 24 most-visited national parks as well as 100 other destinations intrepid travelers may enjoy.
LifeStraw Personal Water Filter
LifeStraw is a small but mighty tool that removes bacteria, parasites, and microplastics, so you can have peace of mind knowing you're drinking safe water — whether it's from a lake or creek. It's the ultimate survival tool, particularly for backpackers, campers, and hikers. As an added bonus, with every LifeStraw purchased, a school child in need receives safe drinking water for an entire year.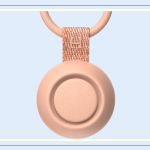 Some destinations provide the perfect background noise for drifting off to sleep: the waves crashing by your tent when you're beach camping, for example. In other cases, though, like when you're sharing a wall with the suite next to yours in a hotel, not so much. Hatch's portable sound machine is a great solution. The small, battery-powered device is loaded with 10 soothing sounds — perfect for anyone looking to drift off peacefully.
FunTouch Light Up Travel Mirror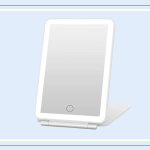 It's great to rough it in the wild on a camping or road trip, but there's nothing wrong with wanting to look your best even in the wilderness. Also handy for hotel rooms that don't have the best lighting, this foldable, rechargeable mirror — about the size of an iPad mini — has 72 dimmable LED lights and allows you to choose between a warm, cool, or white glow.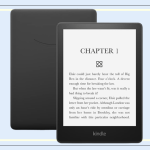 Avid readers know the struggle of choosing which books to bring on a trip, and if you're going away for an extended period of time, it can be tempting to pack your entire bookcase. Instead of adding an extra 20 pounds to your luggage, opt for the Amazon Kindle. Its Paperwhite display means no glare, and it can hold thousands of books. Plus, it's designed to withstand accidental water immersion — so don't hesitate to bring it the bath.
The portable Scrubba will ensure that you won't run out of clean socks or shirts on your next trip. Dubbed "the world's smallest washing machine," it folds to just pocket-size and has an internal washboard design for electricity-free cleaning. It's more effective and convenient than handwashing in a sink, and the simple six-step instructions are displayed right on the bag for easy use.
Miss Mouth's Messy Eater Stain Treater
Courtesy of Miss Mouth's Messy Eater
If you're mid-meal at a restaurant and happen to drop a big blog of spaghetti sauce on your lap, pull out this handy stain spray. Featured on Today and Good Morning America, it was designed for kid spills and is free of harmful chemicals or dyes. Simply spritz, blot, rinse, and voila! It's effective on fresh and set-in stains — including ink, fruit juice, blood, and more.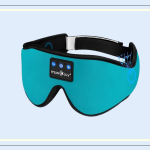 This writer lists MusicCozy's wireless sleep headphones as a can't-live-without accessory, both at home and when traveling. Not only does it block out light, but it pairs with any Bluetooth device to play music, audiobooks, podcasts, or anything else you listen to in order to fall asleep. Plus, it's washable and — as the name suggests — quite cozy.
RELATED: Get Cozy With These 17 Autumn Essentials You Didn't Know You Needed