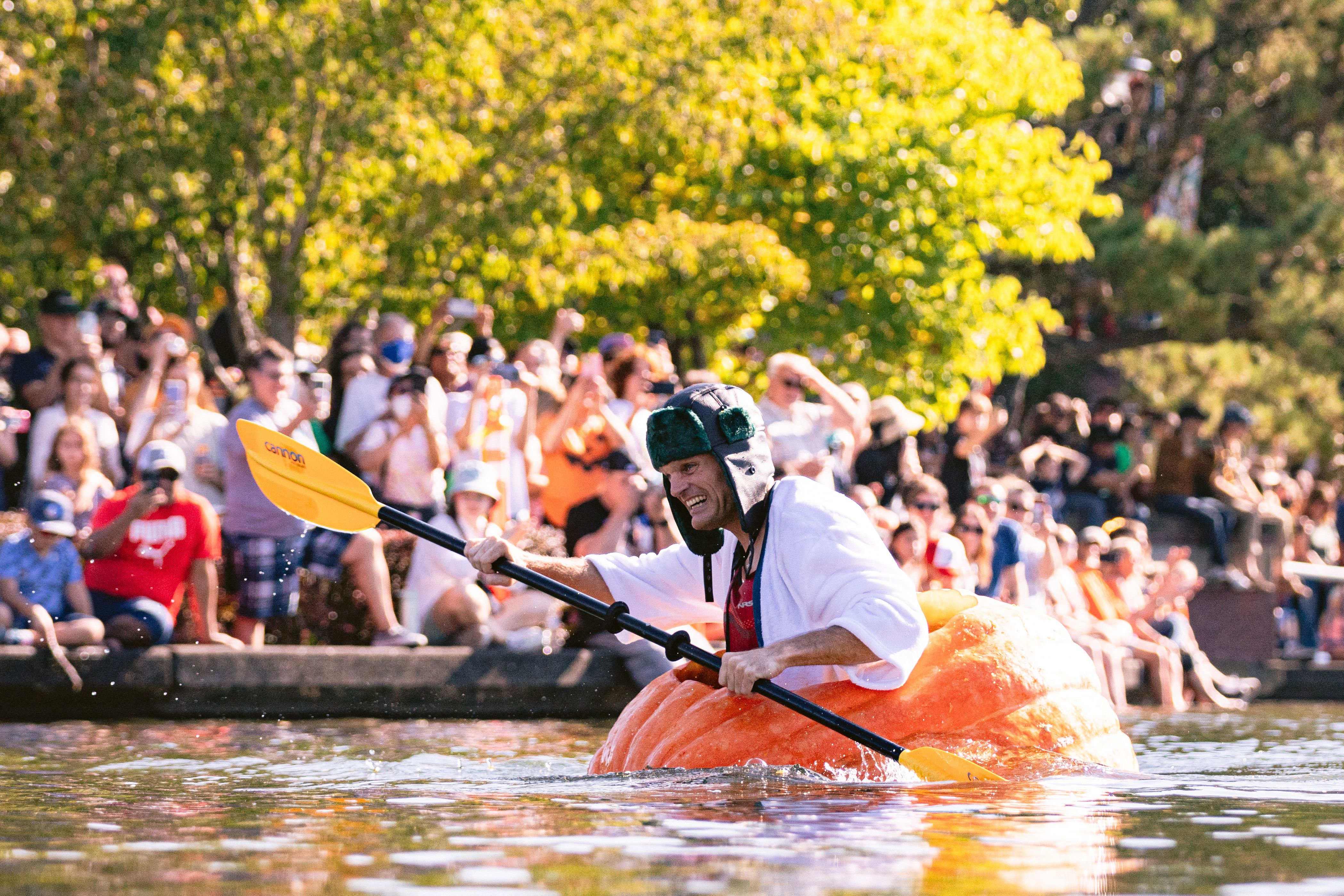 Wesley Lapointe/ AFP via Getty Images
Autumn leaves are peaking, temperatures are dipping, and the feeling of new beginnings is in the air. As much of the Northern Hemisphere enjoys signs of the changing seasons, it's also a wonderful time for communities to gather and take advantage of the range of fall festivals taking place around the globe — from stargazing to a balloon fiesta, a pumpkin regatta, and more.
Read on to learn about nine fall festivals for a mix of quirky adventures, meaningful traditions, and iconic celebrations that bring people together across the world.
Oktoberfest | Munich, Germany
Dates: September 16-October 3
For the best of beer festivals, there's nothing more iconic than Oktoberfest in Munich. The Bavarian festival gathers millions from across the world every year to eat German food, dance, sing, dress up, and, of course, drink beer.
In 2019, about 6 million people attended and drank 7.3 million liters of beer. Other cities known for thriving Oktoberfest celebrations include Cincinnati, Ohio, and Blumenau, Brazil. Check out some of the biggest Oktoberfest gatherings worldwide here.
Mid-Autumn Festival | Ho Chi Minh City, Vietnam
Date: September 29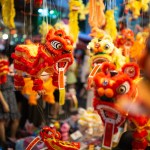 Chris Humphrey/Anadolu Agency via Getty Images
The Mid-Autumn Festival in Vietnam, also known as "Tet Trung Thu," is a day for children to make special memories with their parents. As the tradition goes, the festival is a "chance for parents to make up for lost time with their children after harvest season," per Vietravel.com, and it's "very much like a combination of Halloween and Thanksgiving" in Western culture. It's also held under the full moon, a representation of "fullness and prosperity of life."
Honored widely across Vietnam, the Mid-Autumn Festival is especially celebrated in Ho Chi Minh City, Hanoi, Hoi An, and Tuyen Quang. People of all ages participate in parades, dance, carry lanterns, and eat traditional sweets, especially moon cakes. The decorations, such as colorful masks and flowers, are also colorful centerpieces of the festival.
Autumn Festival | Lugano, Switzerland
Dates: September 29-October 1
Seeing the stunning fall foliage of Switzerland is an event in and of itself, but there's also an annual Autumn Festival in the Lugano Region. The occasion celebrates the season of changing leaves, cozy scents, and fall flavors. Try the famous chestnuts, listen to folklore music, and soak up the city sights.
Scottish Mental Health Arts Festival | Scotland (and online)
Dates: October 4-22
Since 2007, the Scottish Mental Health Arts Festival has celebrated "the artistic achievements of people with experience of mental health problems." In addition to promoting well-being for all and encouraging people to live mentally healthier lives, the festival is dedicated to challenging stigma.
This year's event, which explores the theme of "Revolution" and takes place across Scotland, includes an exhibition celebrating artist Mary Barnes and an "Out of Sight Out of Mind" exhibit that presents artwork — including paintings, sculptures, writing, and film — made by over 200 people who have experience with mental health issues. Watch the festival's trailer here.
Albuquerque International Balloon Fiesta | Albuquerque, New Mexico
Dates: October 7-15
Brigitte Thompson/ iStock/ Getty Images Plus
For an epic view from above, below, and all angles, Albuquerque's International Balloon Fiesta is a world-renowned ballooning event admired for its photogenic-meets-magical sights. Started in 1972, the event began with only 13 balloons in a shopping mall parking lot. Since then, the festival has grown to a nine-day event with 500 balloons at a 365-acre park, plus hundreds of thousands of visitors.
The festival events include a mass ascension, drone light show, fireworks show, and skydiving performances.
Jasper Dark Sky Festival | Jasper, Canada
Dates: October 13-22
Cavan Images/ Cavan via Getty Images
Calling all stargazers! Head to the Jasper Dark Sky Festival in Jasper National Park — one of 17 designated "dark sky preserves" in Canada and the second largest dark sky preserve in the world. This means the limited light pollution creates ideal conditions for dark sky viewing.
This year's events include a symphony under the stars, a drone light show, night hikes, fireside chats, and so much more.
Pumpkin Regatta | Tualatin, Oregon
Dates: October 21-22
Wesley Lapointe/ AFP via Getty Images
Few events are as wonderfully quirky as the West Coast Giant Pumpkin Regatta in Oregon. The premise of the festivity, which started in 2004, is to dress up as a character and paddle inside a giant carved pumpkin while competing in a series of water races. Does that sound like a "gourd" time to you? You're not alone. Hopeful pumpkin paddlers must fill out an entry form for a chance to compete in this paddling adventure.
Beyond the pumpkin race, the weekend festivities include a 5K, pumpkin bowling, pumpkin golf, and "Pumpkin and Pints," during which "the biggest of the big pumpkins and other vegetables compete to win cash prizes."
Dia de los Muertos | Mexico City, Mexico
Dates: November 1-2
Carlos Tischler/Eyepix Group/Future Publishing via Getty Images
According to National Geographic, Mexico City hosted its first Day of the Dead parade for Dia de los Muertos in 2016. The parade included giant floats, painted skeletons, and entertainers that danced through the streets of the city's main square among a sea of celebrating spectators.
Sergio Mendoza Hochmann/ Moment via Getty Images
"The Day of the Dead" is honored across Mexico and the United States on November 1 and 2, with the former celebrating throughout the country with unique attractions, festivals, parties, and art.
Fujinomiya Festival | Fujinomiya, Japan
Dates: November 3-5
Held every November 3-5, the annual Fujinomiya Festival presents decorated floats (known as "dashi floats"), traditional music, and dancers at the Sengen Grand Shrine. According to the festival's website, the event used to get "heated" due to the narrow streets causing the floats to bump into one another and stoking participants' competitive spirits even more. Ultimately, things got so intense the competition element was avoided to prevent conflict.
Luckily, the roads have since been widened and fights are no longer an issue. The competition has resumed but there isn't a winner — or perhaps everyone is a winner.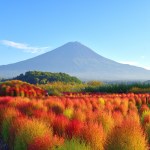 Photos from Japan, Asia and other of the world/ Moment via Getty Images
In addition to the festival, mid-November is also a picturesque time to visit Mount Fuji and admire the fall colors, views of the mountain, and maple trees along the Maples Corridor.
RELATED: Attending Festivals Can Increase Connection to Humanity, Study Shows