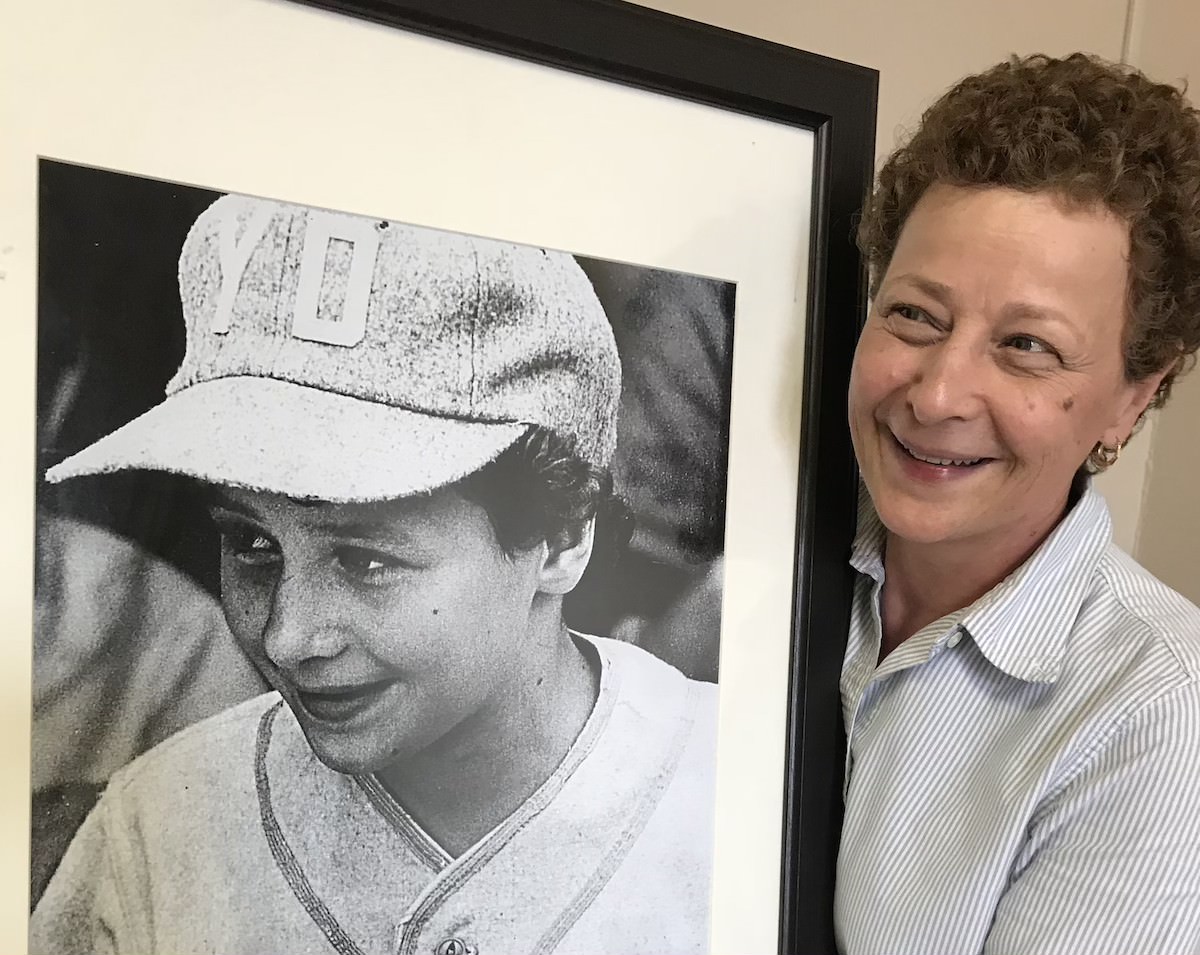 Hoboken Historical Museum
Got a daughter, niece, cousin, or little sister who loves baseball? Thanks to trailblazer Maria Pepe, they can make lifelong memories and forge important bonds while competing in their favorite game as Little League baseball players — an experience that was historically reserved only for boys.
In an interview with Today, Pepe, who grew up playing ball in the streets while dreaming of becoming a Yankee player, reflected on the summer of 1972, when she was kicked off of a Little League team for being a girl.
"It's hard not to be emotional because I was so young when I was discriminated against because of my gender," she said in March.
Then just 11 years old, she'd made the team in her hometown of Hoboken, New Jersey, despite it being technically off-limits for girls. She played three games and was hailed as a star pitcher before Little League headquarters gave her coaches an ultimatum — remove Pepe from the team or they'd take away the Little League charter for the entire town.
RELATED: Team Sports Can Improve Kids' Mental Health, Study Shows
Pepe's coaches, who'd fought to keep her playing, folded at the threat of losing a charter that affected all of Hoboken's male youth. 
When she heard the news, Pepe was shattered. "I think it was hard when Jimmy came to our home and he wanted the uniform back," she recounted about her former coach, fighting back tears. "That was very hard. I got to keep my cap."
But her loss became a win for all the female ballplayers who came after her. Her story caught the attention of the National Organization for Women, which sued Little League Baseball on her behalf for gender discrimination. The New Jersey Supreme Court took Pepe's side and upheld their decision even after Little League Baseball appealed.
Come 1974, young girls could play in the league.
At that point, 14-year-old Pepe was too old to participate, but she's proud that her actions opened doors for generations to come.
"There is heartbreak at a young age, but I do get to play forever through all the girls that came after me," she said.
Since Pepe's landmark case, millions of girls have played in Little League Baseball, honing their athletic skills and earning the praise and recognition they deserve. It's all because of Pepe, who says it was always about much more than a game.
"It really wasn't about just baseball," she told Today. "It was about what girls should and shouldn't do in life."