Fabrix
Plans are underway to transform a 1960s London courthouse into a carbon neutral commercial and community space, featuring what will be one of Europe's largest rooftop forests — at 1.4 acres with 125 established trees and over 10,000 plants.
In 2020, real estate investment platform Fabrix was given the green light to begin development on the 430,000-square-foot project, which is called Roots in the Sky. Building will commence in January and is expected to be completed by 2026, and both the construction and subsequent operation will be entirely electric. The interior of the former Blackfriars Crown Court in the London Borough of Southwark is set to become offices, with 25,000 square feet dedicated to affordable workspaces.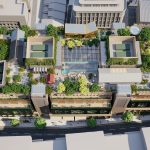 The venture "challenges the idea of a corporate office as a siloed entity, separate from its local community and the natural environment," Fabrix's website reads.
Its pièce de résistance — the rooftop forest — is a collaboration with award-winning landscape design firm Harris Bugg Studio. Providing a canopy cover of 23%, it will also include a passive water capture and irrigation system, utilizing rainwater to keep its trees green. And in addition to being a morale-boosting opportunity for visitors to enjoy fresh air, shade, and "spectacular views" of London, the lush environment should help encourage biodiversity in the area.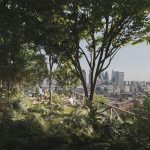 In an interview with the Financial Times in August, Harris Bugg co-founder Charlotte Harris spoke about the company's plans to introduce wildlife to the rooftop. Those plans include the stag beetle, an insect species that is beneficial in helping ecosystems thrive but whose populations have been dwindling across Europe in recent years in part due to land development.
"We've been thinking about how we develop that invertebrate life beforehand — for example, bringing stag beetle larvae on to the roof by creating log piles and vertical log stacks in advance," Harris said, adding, "There's a huge and growing awareness of the importance of gardening for biodiversity. But we also have to make it accessible and engaging."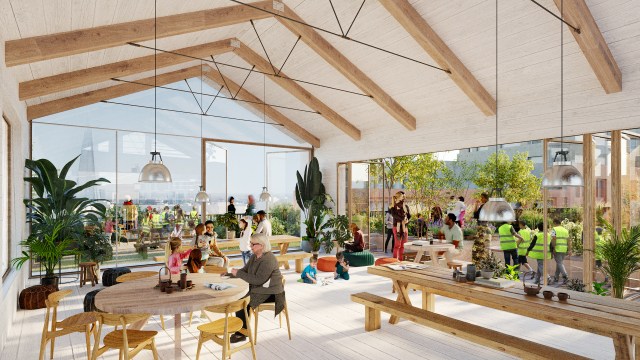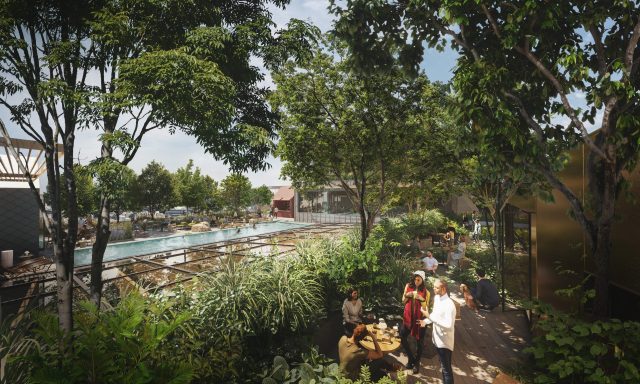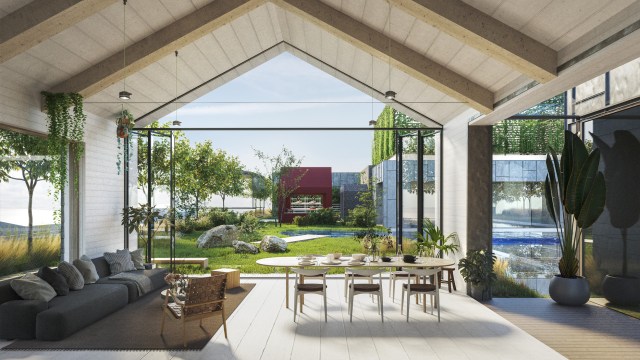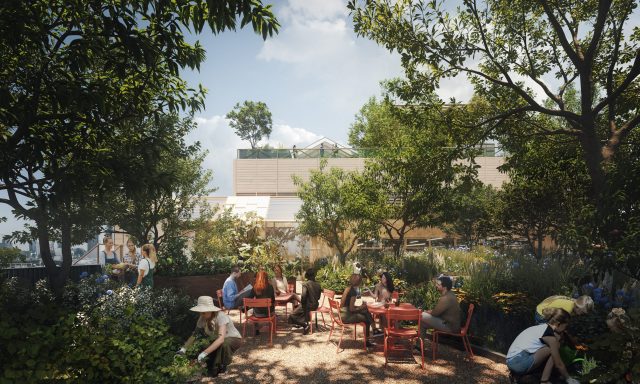 To that end, the rooftop will include a restaurant, bar, and swimming pool, as well as private terraces for the offices below.
Roots in the Sky was a winner of the 2021 New London Awards in the "Unbuilt" category, with the organization calling it a celebration of "all that makes London great!" and noting that "it will be a place people are excited to leave home to go to work."