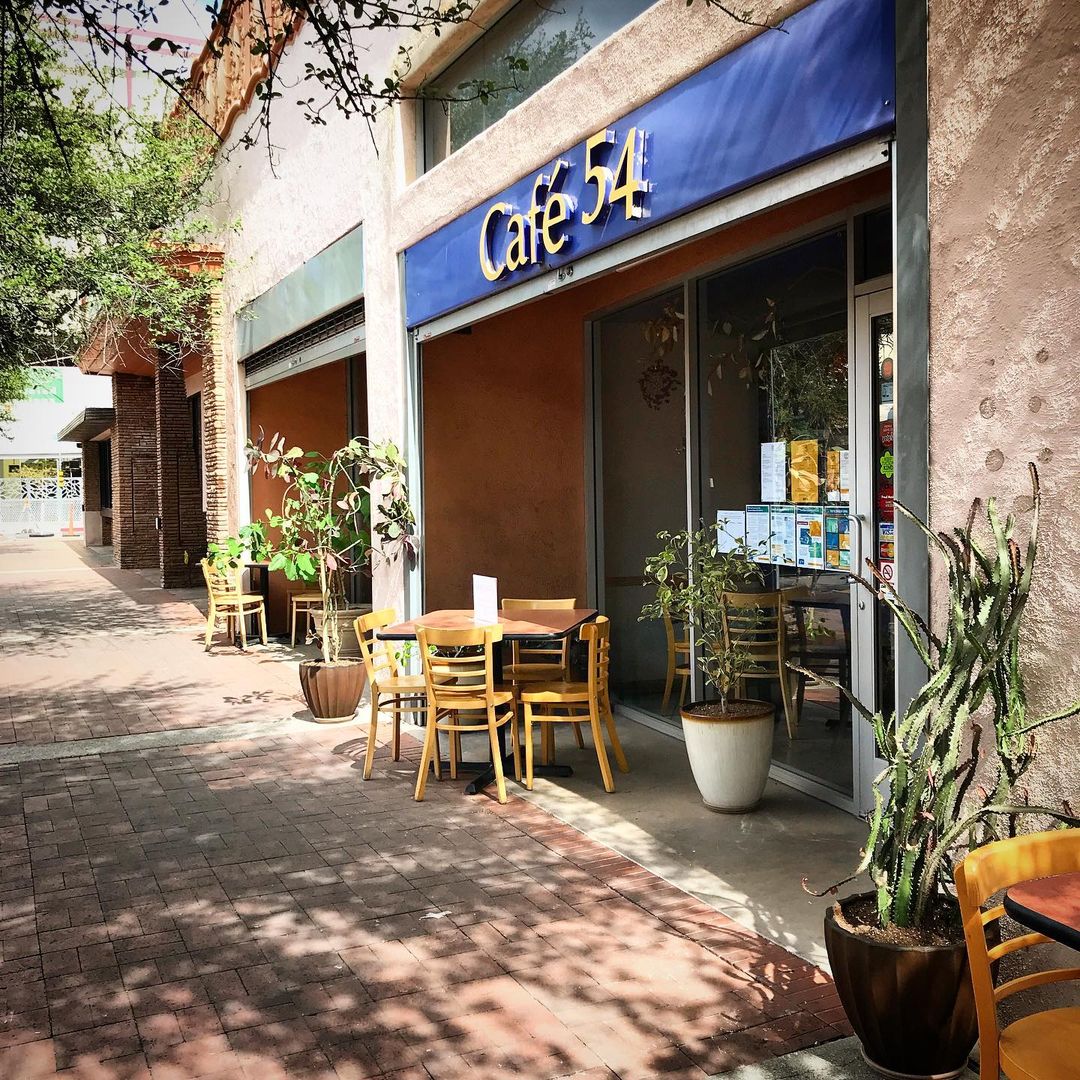 Courtesy of Café 54
At downtown Tucson's Café 54, hungry customers can choose between tasty-sounding options like Mediterranean pasta, honey citrus chicken sandwiches, and Impossible burgers — perhaps following up their meals with some chocolate chunk cookies for dessert. But for the employees preparing the food, the Arizona establishment offers far more than good eats.
Opened in 2004 by nonprofit organization Coyote TaskForce (CTF), Café 54 runs a training program devoted to helping people with mental health conditions or developmental disabilities gain employment experience and skills. Its motto? "Fresh food, fresh start."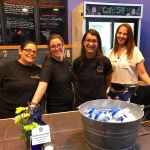 "We believe that recovery is possible for anybody," Jeff Grobe, executive director of CTF, told Arizona PBS' Cronkite News. "Every single meal that we serve is an opportunity for somebody in the Tucson community, or outside of that, to recognize that mental illness is not the barrier that it used to be, and it doesn't have to be a barrier at all."
The cafe is one of three programs CTF has introduced to further its goals around destigmatizing mental illness and disabilities through advocacy, awareness, and employment opportunities. The nonprofit also operates a thrift store called ReThreads, as well as Our Place Clubhouse, a working community where members volunteer together to run educational and vocational programs and organize social events.
One Café 54 employee, 22-year-old Mercedes Diaz, is on the autism spectrum and faces mental health challenges. She's been training there for about three months now. It's her first job — and she's quickly found it a mutually appreciative environment. "They love me here because I like to learn new things," she told Cronkite News. "The people here have been really supportive, and it feels like a family. I'll be sad to leave."
The cafe's program manager, Laurie Taylor, has first-hand experience with the issues her trainees face: She was diagnosed with schizophrenia in her 20s. "There's more to it than just employment," she said. "We're helping people find housing. We're helping them get stabilized on medications. We're teaching them coping skills and encouraging them to attend therapy and creating this community of support."
And that support extends beyond just the walls of the eatery.
"I think the downtown community in Tucson has really accepted the cafe and the mission and we see that with returning customers and regulars coming in daily or every other day to support the program," Grobe told the Arizona Daily Star's sister site This Is Tucson last year. "It takes a strong community of support behind you and that's what we try to provide."
If you'd like to contribute to the organization, but can't pop in for lunch, consider donating through CTF's website.
RELATED: Award-Winning Conductor Starts Orchestra for People With Mental Illness to Help Erase Stigma