gpointstudio / iStock
Gift-giving is one of life's great joys: the thoughtful process of picking out the perfect present, the gleeful anticipation as you watch the recipient tear into the wrapping paper — what could be better? According to researchers at the University of Notre Dame, humans are "hardwired for giving," and the holiday season offers ample opportunity to partake. But that doesn't mean it's always easy to figure out what to give. So Nice News is here to help!
We've rounded up a few of our favorite things, and there's something for everyone on your list — including yourself. Find customizable creations by small businesses, fun stocking stuffers, DIY kits and tools, gifts that give back, and much more. Happy shopping!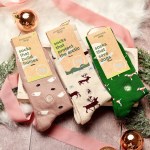 Patterned and printed socks make great stocking stuffers — and sustainable socks that give back are even better. A portion of proceeds from every Conscious Step purchase goes to a charitable organization.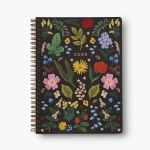 Rifle Paper Co. Planners and Notebooks
Start planning the new year with Rifle's gorgeous printed planner collection, or pick out a pretty notebook to serve as your 2023 gratitude journal.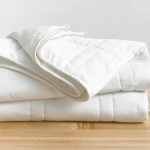 Weighted Blanket by Baloo Living
These Baloo weighted blankets — available in king, queen, and throw sizes — are perfect for winter weather, and Nice News' Assistant Editor Ally Mauch can personally attest to their comfiness and snuggle factor!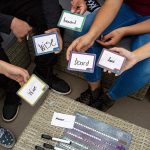 BLANK SLATE™ – The Game Where Great Minds Think Alike
Are your family and friends on the same wavelength? Test how much you think alike with this fun party game.
Help make memories when you gift one of Uncommon's fun virtual classes, including "Paint Your Pet," "Candle Making," and "Songwriting 101." Supplies can be purchased as part of the package or you can use your own!
Renpho Heated Eye Massager With Bluetooth
This high-tech heated eye massager can improve sleep, reduce under eye circles, and even help with migraines. Plus, it plays music via Bluetooth for an even more relaxing experience.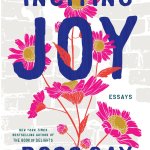 Poet Ross Gay explores how we can cultivate joy by caring for each other, especially during hard times, in this collection of "gorgeously written and timely" essays.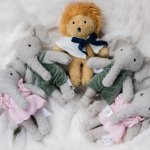 The Elephant Project's adorable plushies offer something more than just sweet snuggles: 100% of the net proceeds from purchases go directly to organizations devoted to elephant welfare.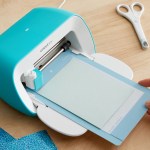 "Make happiness in minutes" with the little machine that delivers infinite possibilities. Using paper, fabric, foil, and an array of other materials, you can create personalized labels, stickers, vinyl decals, iron-ons for T-shirts, party decorations, and more.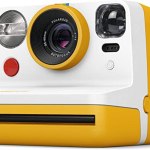 Polaroid Originals Now I-Type Instant Camera
Capture all of the holiday season's most memorable moments (and the years to come as well) with this modernized throwback. Just point and shoot to save a sliver of time in one small square.
W&P Homemade Gin Kit, Botanical Blend and Juniper Berries
Do you have a budding mixologist in your life? Buy them this cool DIY gin kit — and then offer to be their taste tester.
FLKR Fire: The Original Isopropyl Alcohol Fireplace
This minimalist tabletop fireplace is sleek, modern, and safe to cook over. (Hello s'mores!) It's perfect for adding an extra "wow" factor to any gathering.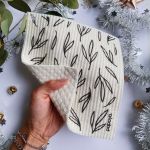 Staff Writer Rebekah Brandes swears by these reusable (and adorable) paper towels. Not only do they replace 17 rolls of traditional paper towels, they're also microbial and come with a handy hook for easy hanging and drying.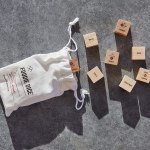 Foodie Dice® No. 1 Seasonal Dinners
Delight the foodie in your life and support a small business with these clever dice designed to inspire simple, seasonal meals. Over 180,000 combinations are possible, making choosing what to cook for dinner as easy as a roll of the dice!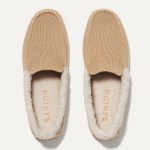 Give the gift of coziness with these stylish merino wool slippers. Rothy's uses recycled, natural, or renewable materials for all their products, and over 146 million single-use plastic bottles have been turned into the company's signature thread.
Customized Bamboo Wood Recipe Box Holder
Whether your recipient already has a cache of heirloom family recipes or is ready to start creating their own collection, consider gifting them an elegant wooden recipe box emblazoned with their name.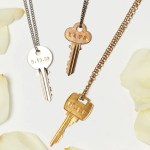 The Giving Keys: Key Jewelry for a Great Cause
Choose from uplifting messages like "Strength" or "Believe" — or customize a special jewelry piece with a word of your choosing. Nice News Editor Natalie Stone loves her key necklaces: one reads "Courage" and the other is engraved with "Faith." A portion of each purchase's profits go toward helping people transition out of homelessness and providing employment resources.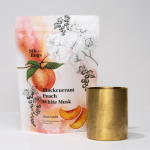 Siblings Refillable Candles and Wax
Siblings is the antidote to throwaway candle culture. Showcasing a dazzling array of sumptuous and non-toxic fragrances, the innovative brand sells eco-friendly wax that can be poured into old candle containers, jars, or other vessels you already own.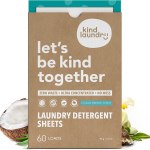 Another sustainable stocking stuffer for the win! Everyone does laundry, and we recommend that everyone try these award-winning, zero-waste detergent sheets.