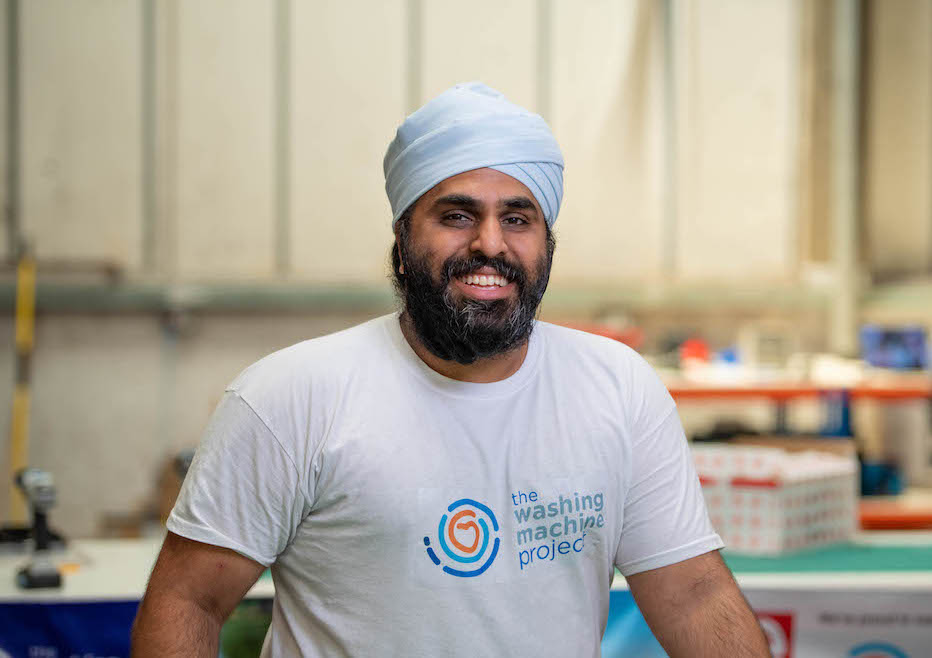 The Washing Machine Project
Navjot Sawhney — the creator of a hand-cranked washing machine designed for low-income communities — is being recognized for making the world a more hygienic, sustainable, and equitable place.
On January 26, Sawhney received the Points of Light Award from U.K. Prime Minister Rishi Sunak. This award honors outstanding volunteers and inspirational changemakers, and Sawhney is one of fewer than 2,000 winners.
"It's absolutely phenomenal. It's testament to all the hard work the volunteers are doing at the moment," he told the BBC.
A snippet of a letter from the Prime Minister to Sawhney for the award was shared via The Washing Machine Project's Instagram, reading: "Your innovative, hand-cranked washing machines are giving families the dignity of clean clothes and the time you are saving them is empowering many women who have been held back from education and employment."
The Washing Machine Project
The idea for an energy-efficient, manual washing machine originated after he quit his job at Dyson to volunteer with Engineers Without Borders U.K. in India. He noticed a neighbor struggling to do the laundry and realized that women were disproportionately responsible for carrying out the time-consuming task.
RELATED: Scientists Develop Affordable Device That Can Convert a Light Breeze Into Electricity
"Handwashing clothes is crippling and back-breaking in rural areas as women carry water from ponds. I spoke to women, they felt they couldn't afford electric washing machines. That's when the penny dropped," he said in an interview with the Global Indian.
The Washing Machine Project
So with a background in engineering and humanitarianism and a vision for a better way to wash, he founded the social enterprise The Washing Machine Project in 2019— and named the first product Divya, after his neighbor who inspired it all.
Sawhney's off-grid washing machines are unique for how they operate — without electricity and with less time and water than traditional machines — and for how they can empower low-income and displaced communities.
The Washing Machine Project states that 70% of the world's population lacks access to a proper washing machine. These machines offer people "the dignity of clean clothes," along with a chance to get some time back in their days.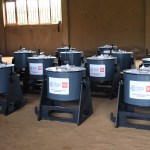 The Washing Machine Project
Sawhney told the BBC that he estimates about 300 machines have been given out worldwide: everywhere from schools and orphanages to refugee camps and humanitarian aid centers in Poland for Ukrainian refugees. And as energy bills rise, these machines are increasingly being sought after and put to use in the U.K. and USA — including Texas, where the team has been washing clothes this month for people without housing.
Looking ahead, Sawhney has high hopes for the potential positive impacts of his invention. "My short-term goal is to positively impact 100,000 people, saving over 1 million liters of water through The Washing Machine Project," he wrote in a University of Bath essay, adding, "We want to become an innovation hub for the humanitarian world. They don't need 500- [pound] vacuum cleaners. They need lights. They need to be given time to prosper."
RELATED: Meet Pakistan's First Female Architect: At 81, Yasmeen Lari Is a Champion for Sustainable Disaster Relief Housing