Society for Special Persons / Facebook
Born in Punjab, Pakistan, Zahida Qureshi was paralyzed after a bout of polio as a baby. She learned how to crawl to get around as a child, but she didn't receive her first wheelchair until she was a young adult entering university. Despite the challenges she faced, Qureshi dreamed of creating change in the world for others with disabilities. Her unique circumstances would dictate just how she'd channel that inner drive.
Pakistan hasn't always provided equal rights or resources to people with disabilities; in fact, the country signed its first-ever disability rights act into law only two years ago. Qureshi, though, has been working toward more accessibility for far longer.
Her first "revolution" occurred when she was in college, she wrote in a first-person essay for the Norwegian Human Rights Fund. She began advocating for people like her — successfully convincing school administrators to build ramps and offer inclusive facilities on campus.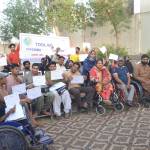 Society for Special Persons / Facebook
Now 41, she's devoted her life to "empowering differently abled people." In 2008, when she was still in her 20s, Qureshi launched the organization she helms today: the Society for Special Persons (SSP), a nonprofit dedicated to providing people with disabilities with social, economic, and educational opportunities.
SSP holds leadership workshops and training courses, teaching computer skills, mobile repair, dressmaking, and handicrafts. The group also helps members of the disabled community find jobs, and it even has its own cricket league — called the Wheelchair Super League. Most notably, though, the organization runs a customizable wheelchair manufacturing program, which has provided 6,000 people with free wheelchairs since its inception.
Society for Special Persons / Facebook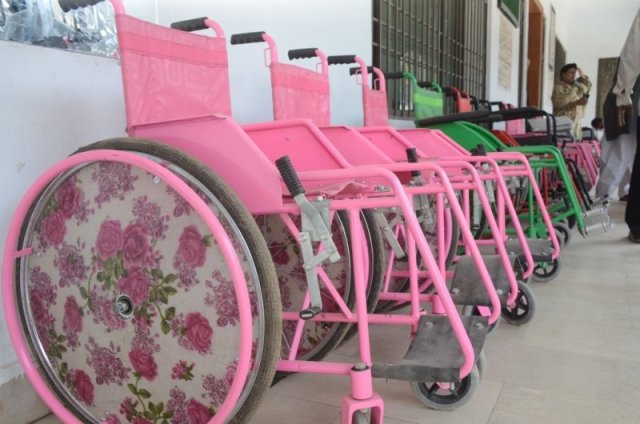 Society for Special Persons / Facebook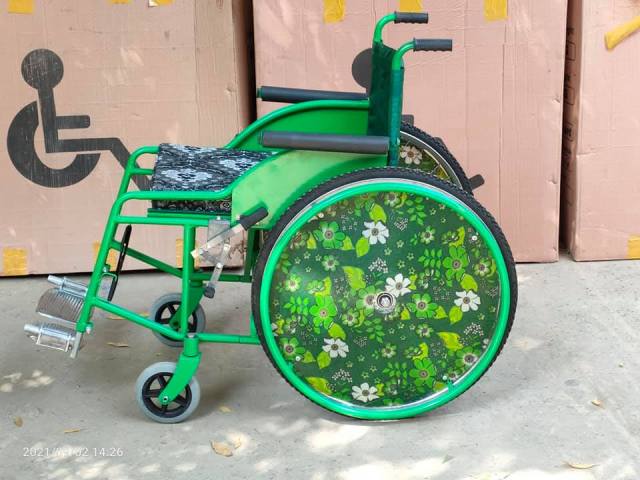 Society for Special Persons / Facebook
Each chair is built to order based on its user's weight, gender, and specific disability. Some chairs feature intricate designs and bright colors, and all are built by people who themselves have a disability. In the first half of 2022 alone, SSP produced over 500 wheelchairs. "We receive almost 200 requests weekly," Qureshi told The Guardian.
One of the skill development projects SSP offers is a six-month training course that teaches participants how to build the wheelchairs. After learning how to make them for others, participants are encouraged to take home their own chair upon completion. One of those students, 27-year-old Wajid Ali, spoke to The Guardian about the impact the experience had on him.
"I feel proud that I have learned something and plan to train other disabled people. I want to help as many disabled people as possible," said Ali. "[With] this wheelchair, I plan to run a tailoring shop to support my family."
Society for Special Persons / Facebook
Qureshi is continuing her work advocating for the well-being of disabled people, and she hopes to extend SSP's outreach to more remote areas of Pakistan. She wrote in her essay for the Norwegian Human Rights Fund: "For me, my disability is my strength. And my message is to never lose hope."
"We've got many challenges ahead, but change is possible," she continued. "We've come a long way already since I was that little girl with a big dream."