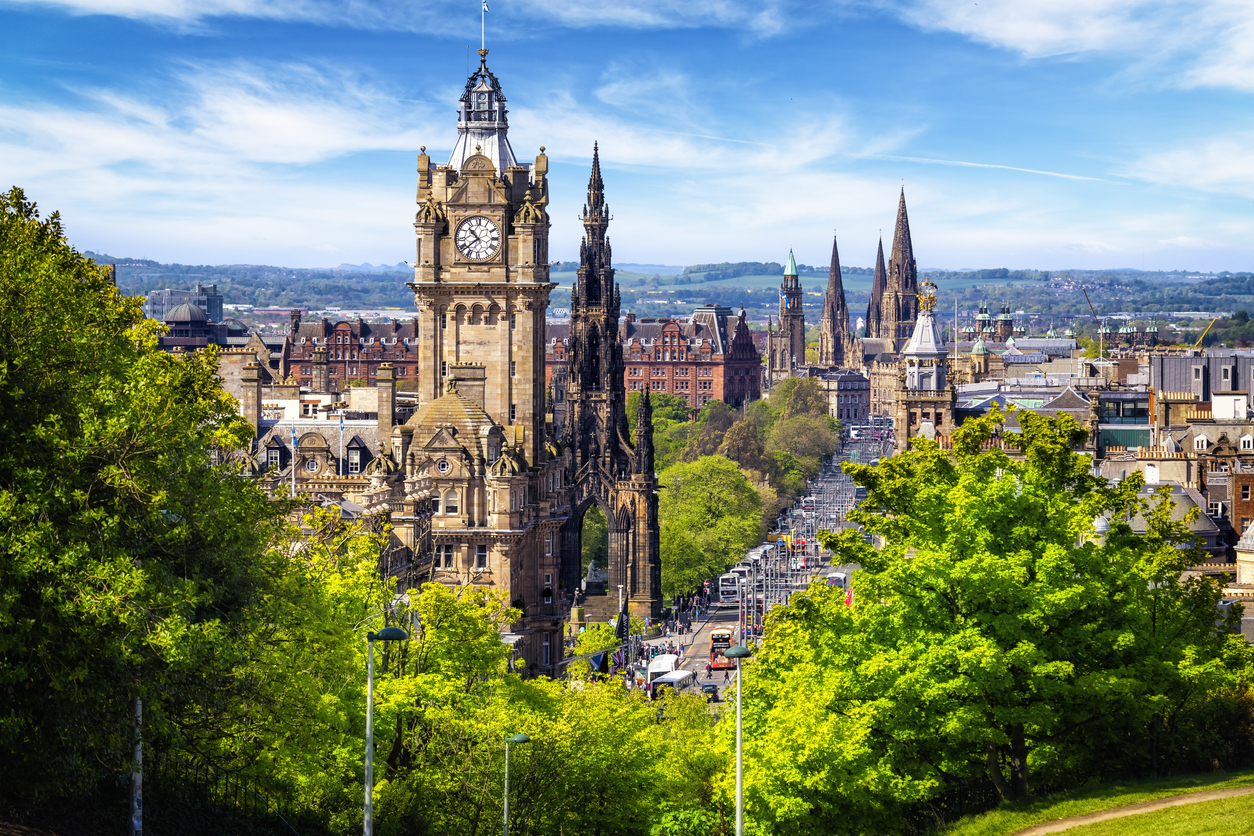 ewg3D / iStock
Scotland is world famous for its breathtaking beauty, rich history, and impossibly cute cows. It's also known for its community spirit, evidenced by a new government initiative: a combined rent freeze and eviction moratorium, designed to help people through the current cost of living crisis.
First Minister of Scotland Nicola Sturgeon said the legislation is a response to the "humanitarian emergency" caused by skyrocketing energy prices, among other factors, Sky News reports. The program will remain in effect until at least March 31, 2023.
"This Program for Government is published in the context of the most severe cost crisis in many of our lifetimes. It is a crisis pushing millions into poverty and poses a genuine danger, not just to livelihoods, but to lives," Sturgeon said in a press release. "The Scottish Government is already committed to a range of measures, worth almost £3 billion this year, that will help with rising costs."
The Scottish government also announced a fare freeze on ScotRail public transport until at least March 2023, along with increased social support services for children, including an extended free lunch program.
RELATED: Helsinki Continues 80-Year Tradition of Bringing Free Lunches to Playgrounds All Summer Long
Scotland's tenants' union, Living Rent, described the rent and eviction freeze as a "huge win that would not have been possible without years of organizing by members," according to Sky News.
Voltaire once said, "We look to Scotland for all our ideas of civilization," and the Scots will hopefully inspire other nations to cast similar social safety nets. But they aren't the only ones who've stepped up to support their citizens.
France, for example, capped energy prices, and joined Germany in issuing one-time payments to help residents pay their bills. These nations, along with Spain, Ireland, and The Netherlands, have also reduced fuel prices or energy taxes.
Some countries have lowered public transport costs as well. Ireland has reduced prices by 20% through the end of the year. Germany discounted monthly rail tickets this summer, giving everyone unlimited rides for 9 euros a month. And Spain has gone so far as to make train travel free on all regional journeys under 300 kilometers (186 miles) through the remainder of 2022.
Such measures don't just offset consumer costs; encouraging people to rely more on public transport than cars can also reduce nations' carbon footprints.
Volker Wissing, German's transport minister, told The Guardian he hopes to implement another program similar to the 9-euro ticket: "We know that we have triggered an enthusiasm for public transport that has probably never existed in Germany before."