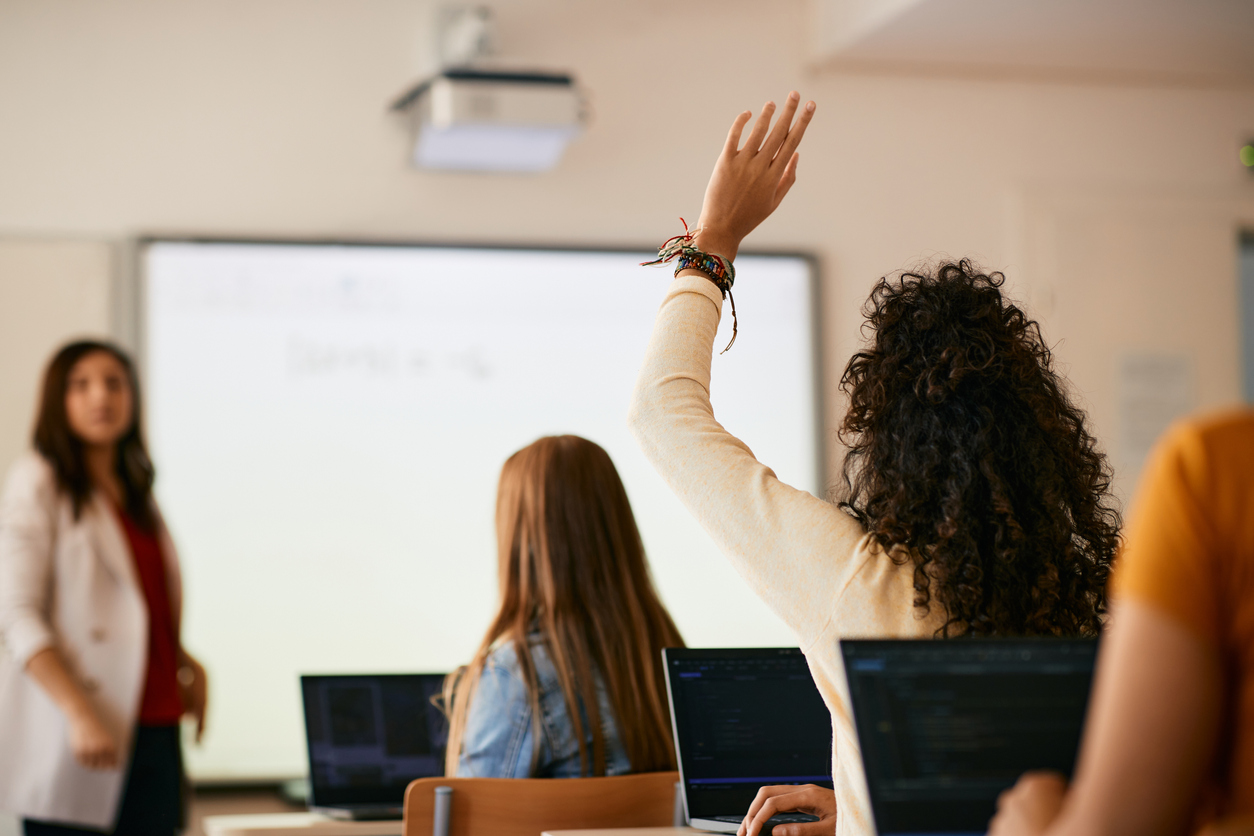 Drazen Zigic/ iStock
Erin Castillo, an English and peer counseling teacher in Fremont, California, came up with a unique way for her students to disclose how they're doing mentally and shared it on social media — and now, fellow educators from North Dakota to New Zealand are following suit.
Castillo put up a "mental health check-in" chart in her high school classroom, where pupils can take a Post-it, write their names on the back, and place it next to a series of options, ranging from "I'm great" to "I'm in a really dark place." The last one warrants a conversation with Castillo or a school counselor, offering a way for the students to get support without having to ask outright.
"I never expected it to get beyond my following," she told Good Morning America. "To see this being used in multiple countries around the world, having [teachers] reach out from New Zealand and Africa … to hear actual stories of people helping their students, I'm really overwhelmed with joy."
The chart made its debut in Castillo's classroom in early 2019, inspired by a digital version used by another teacher. "I always worried that perhaps I was missing the signs that students were struggling," she shared with the California Teachers Association (CTA) that year. "So, putting up a chart seemed the best option to find out."
Soon after implementing the new system, she posted an image of her poster board and Post-it note creation on Instagram — and was shocked by the overwhelming reaction. "I had no idea it had gone viral," Castillo said. "When the TV show Insider reached out to me with an interview request on April Fool's Day, I thought it was a joke and that I was being punked."
Speaking to GMA, clinical psychologist Stephanie Samar praised the method as a manner of "destigmatizing" mental health struggles. "It gives the checks and balances that everyone isn't fine all the time — the way that social media and YouTube and all these platforms make it seem," she said. "Seeing their classmates having good days and bad days really taps into what reality is."
And Castillo's students can confirm the positive impact: "I like the chart and felt it was a way to share my feelings with Mrs. Castillo without other students knowing I was asking for help," Virginia Morfin told the CTA. "When I asked for help, she made me feel important and cared about."
"I feel empowered," student Simone Dawkins added. "It makes such a difference to know that on your darkest day, people care about you and love you."
Castillo now offers a free, printable version of the mental health chart, along with detailed instructions that have been approved by a school psychologist and counselor.
RELATED: How One Teacher Uses an Empty Chair as an Inspiring Lesson of Inclusion