mladenbalinovac / iStock
By putting pencil (and crayon) to paper, an elementary school class honed their creative writing and drawing skills while also helping some overlooked shelter pets find adoptive homes.
Second-grade teacher Kensey Jones was mulling over new writing assignment ideas for her students at St. Michael's Episcopal School in Richmond, Virginia. Jones had become a volunteer at Richmond Animal Care and Control a few years earlier and so decided to combine her passion for animal welfare with her next school project: She had the kids write letters on behalf of the animals at the shelter.
Her students were thrilled by this chance to "actually make an impact on the world," Jones told The Washington Post, and they took the assignment to heart. Some of the shelter's most difficult-to-adopt residents (23 dogs and one cat), who had been in the shelter much longer than average soon found themselves with exuberant bios and colorful hand-drawn portraits attached to their kennels.
The impact of the students' efforts was undeniable: 21 of the 24 animals were paired with new owners within weeks.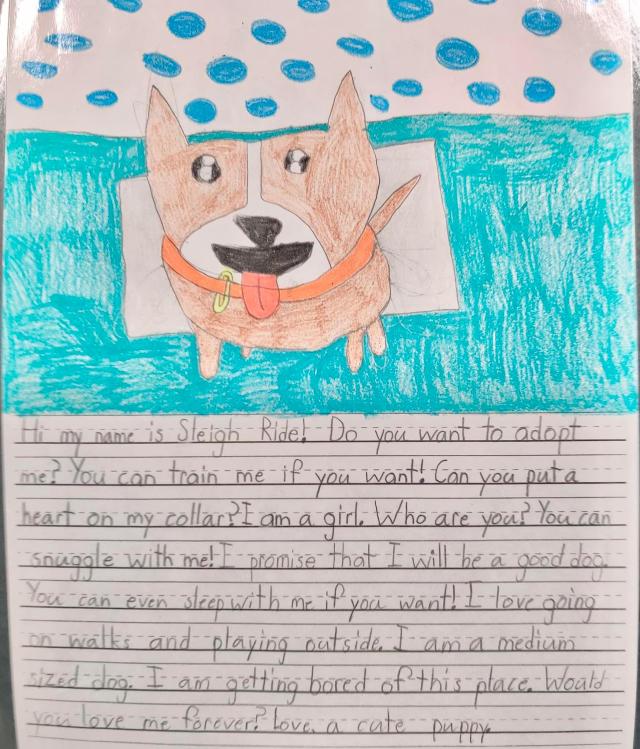 Richmond Animal Care and Control Facebook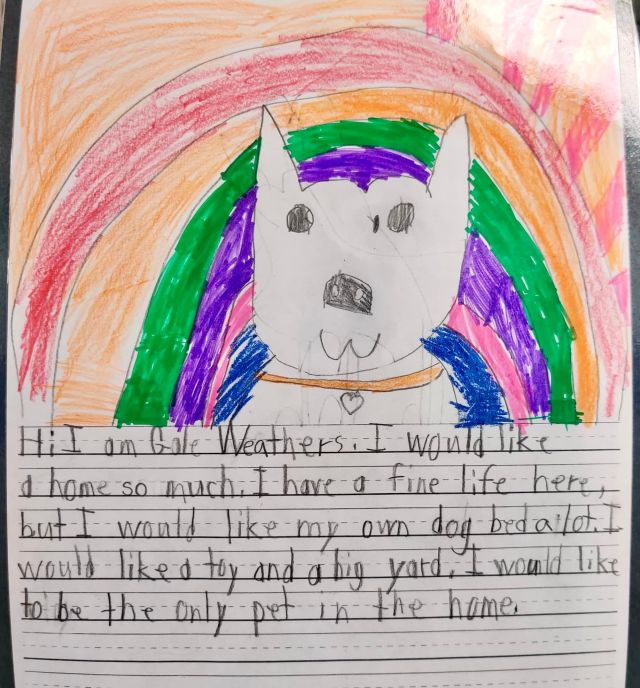 Richmond Animal Care and Control Facebook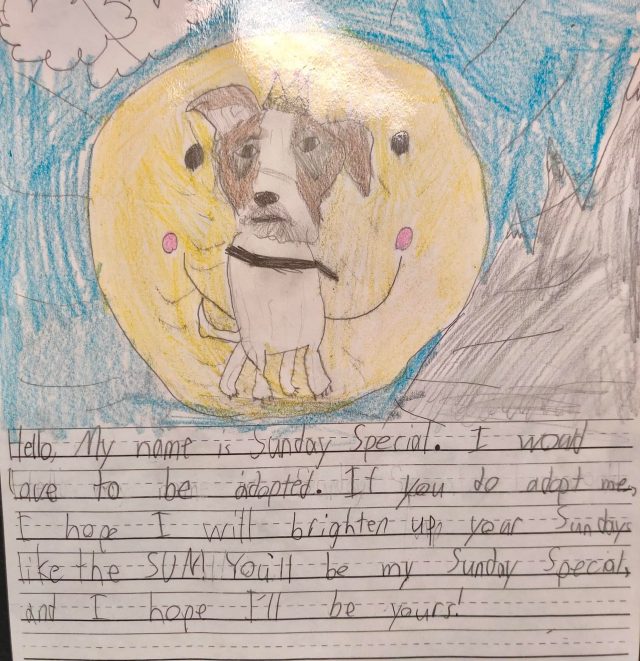 Richmond Animal Care and Control Facebook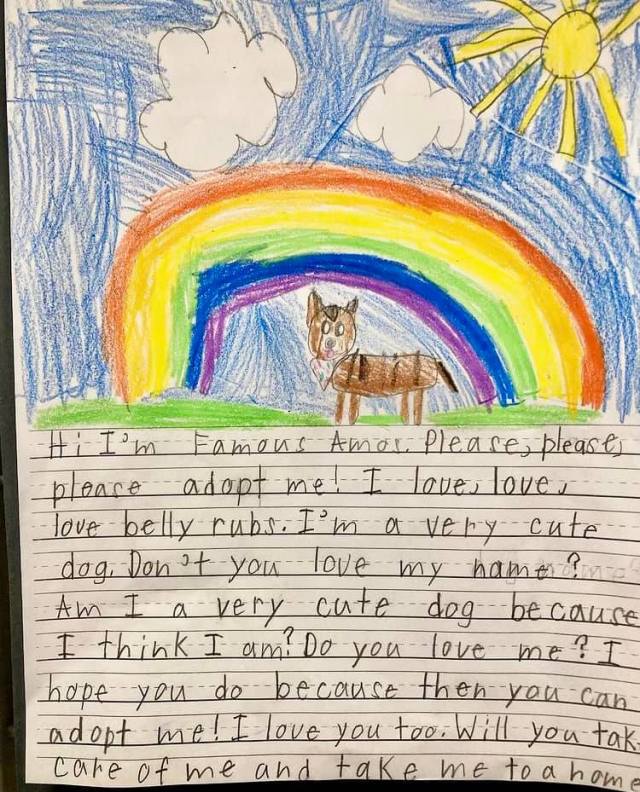 Richmond Animal Care and Control Facebook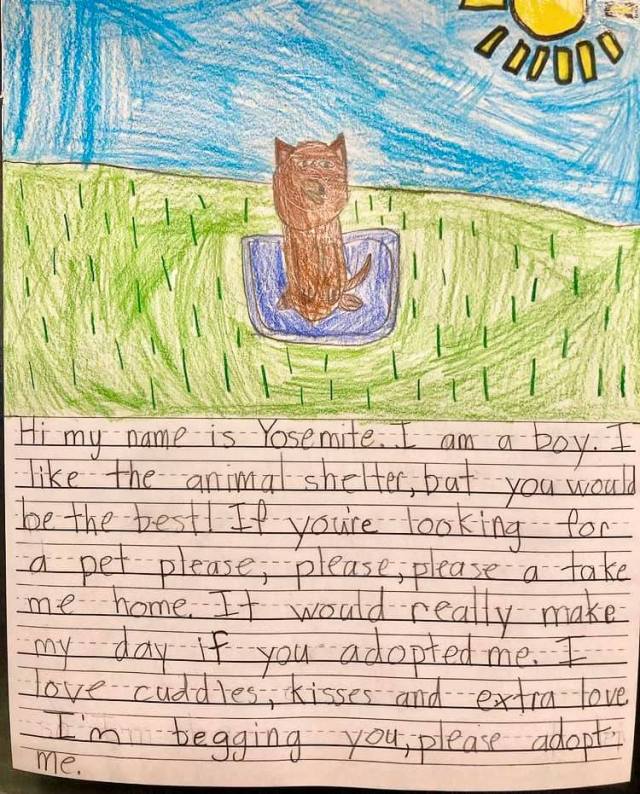 Richmond Animal Care and Control Facebook
One match-making success story was that of Cody and Marie Lucas. While visiting the shelter, the couple found themselves drawn to a 5-year-old American Staffordshire terrier who went by the name of Duquesa, they told The Post.
"I am cute and short haired. I can cuddle and bark. Please adopt me," and "Yo necesito to be adopted. Yo necesito food and agua," were the pleas scrawled in the handwriting of two St. Michael's students. In short order, Duquesa was spirited away to her new home, where she was lovingly renamed Bonnie and welcomed with open arms as the newest member of the Lucas clan.
Cody said he was grateful for the emotional connection that the student-penned pleas provided. "Going through shelters can be a heavy experience, knowing there are so many animals that just want to be loved," he shared. "The pictures and stories made the process a lot brighter and full of hope."
Marie added: "It gives me goosebumps thinking about the kid that wrote that, thinking they did it, they got that dog a home."
Hopefully, others will be inspired by the students' letters to create their own campaign for a local shelter.