anatoliy_gleb/ Shutterstock
Bicycling has long been celebrated around the world — and the sentiment is seemingly growing. An increasing number of protected bike lanes are being built across the United States; Amsterdam unveiled a massive underwater bicycle parking garage earlier this year; and more doctors have been prescribing cycling to help patients with anxiety and depression.
If you ask us, all the bike brouhaha makes perfect sense. Riding is one of those precious, simple joys we get to experience as both children and adults: the wind whipping through our hair, the feeling of exhilaration when we're hurtling down a grassy hill, the sense of satisfaction after a long, meditative ride.
Whether you're a seasoned pro or a rookie looking to get started in style, check out our list of bike helmets, clothing, and accessories to make your riding experience even more enjoyable — and safe.
Helmets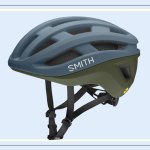 For meticulously designed protection, go with Smith. This helmet features a dial adjuster for a fine-tune fit, air vents to keep your head cool, and the MIPS® Brain Protection System "to reduce impact forces in the event of a crash."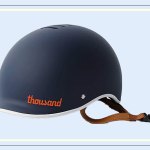 Designed for city cycling, Thousand's vintage-inspired helmets are stylish and practical, with a hidden channel to slide a U-Lock or chain lock through so you don't have to carry your helmet into the office or grocery store. You can find staff writer Rebekah Brandes sporting hers (in willowbrook mint) on regular neighborhood rides.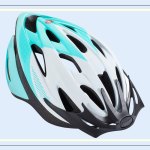 Schwinn has been in the bike game since 1895, and many of us rode around wearing the brand's helmets in our childhoods. This adult version is a lightweight, inexpensive option with adjustable fit settings and a visor to keep sun off your face while you pop a wheelie.
Sunglasses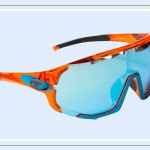 This pair, available in three color schemes, comes with three interchangeable scratch-resistant lenses for different levels of light transmission, all offering 100% UVA/UVB protection. The oversized design provides more sun protection while the ergonomic face-fit ensures they stay snug.
Smith Shift Split MAG Sunglasses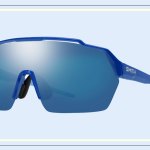 Invest in "next-level perception" with this pair of Smith sunglasses. Featuring light-sensitive lenses with ChromaPop™ lens technology that enhances color and contrast, they provide great eye protection with a slightly wraparound fit and adjustable nose pads.
Cycling Clothes
Flylow Hot Tub Men's Bike Shorts
Per the name, these shorts can be worn in water and are made with quick-drying material that also provides 40 UPF sun protection. But don't just reserve them for the beach or lake; they're also built for mountain biking, hiking, or just hanging out.
Lululemon Women's Align High-Rise Shorts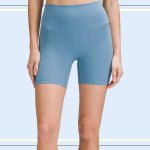 Though they were designed for doing yoga, Lululemon's line of high-rise shorts are great for riding as well: The brand's proprietary Nulu™ Fabric "feels buttery-soft and weightless," and they have a hidden waistband pocket to stash a card or key while you're on the move.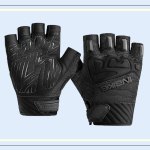 Cycling gloves are great not just for enhancing your grip, but also for avoiding blisters and reducing the feel of vibrations from the road. This fingerless option will keep you cool and comfortable while providing both palm and knuckle protection.
Bontrager Circuit Road Cycling Shoe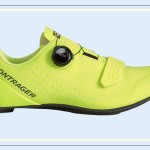 Can't forget about the feet! The Bontrager road cycling shoes combine "elite performance with best-in-class comfort" — and they're easy on the eyes (and feet) as well. They boast a hook-and-loop toe strap and BOA® L6 dial so you can adjust your fit with ease, and the stiff heels ensure the optimal power transfer from foot to pedal.
Accessories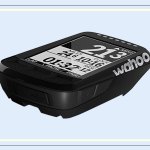 This convenient gadget directs you turn-by-turn with LED and audible cues for guidance at a glance, and easy sense buttons allow you to keep your eyes on the road while toggling between features. Monitor your progress and performance, and pair it with your phone so you don't miss call, text, and email alerts while you ride.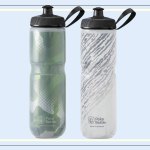 It's crucial to stay hydrated when you're exerting energy, so why not do it with some pizazz (and at a reasonable price)? The 24-ounce Polar Bottle is available in a ton of color options, has a handle for easy pickup, and boasts a leakproof cap design. Plus, each one comes with a lifetime guarantee.
Trek Commuter Pro Bike Light Set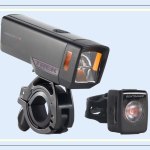 Safety, first! You should always ride with a reflective surface on your bike, but installing a light is even better for visibility. Trek's Commuter Pro set wirelessly pairs a high-beam front light with a compact but powerful tail light so you can see and be seen with confidence.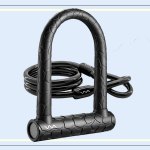 We hope you haven't felt the specific sorrow of having your bike stolen, but if you have, you know how important a reliable lock is. This set includes both a U-Lock and a 4-foot-long heavy-duty security cable that is both heat and hydraulic shear resistant. It also comes with an easy-to-install mounting bracket so you can store the lock while you ride.