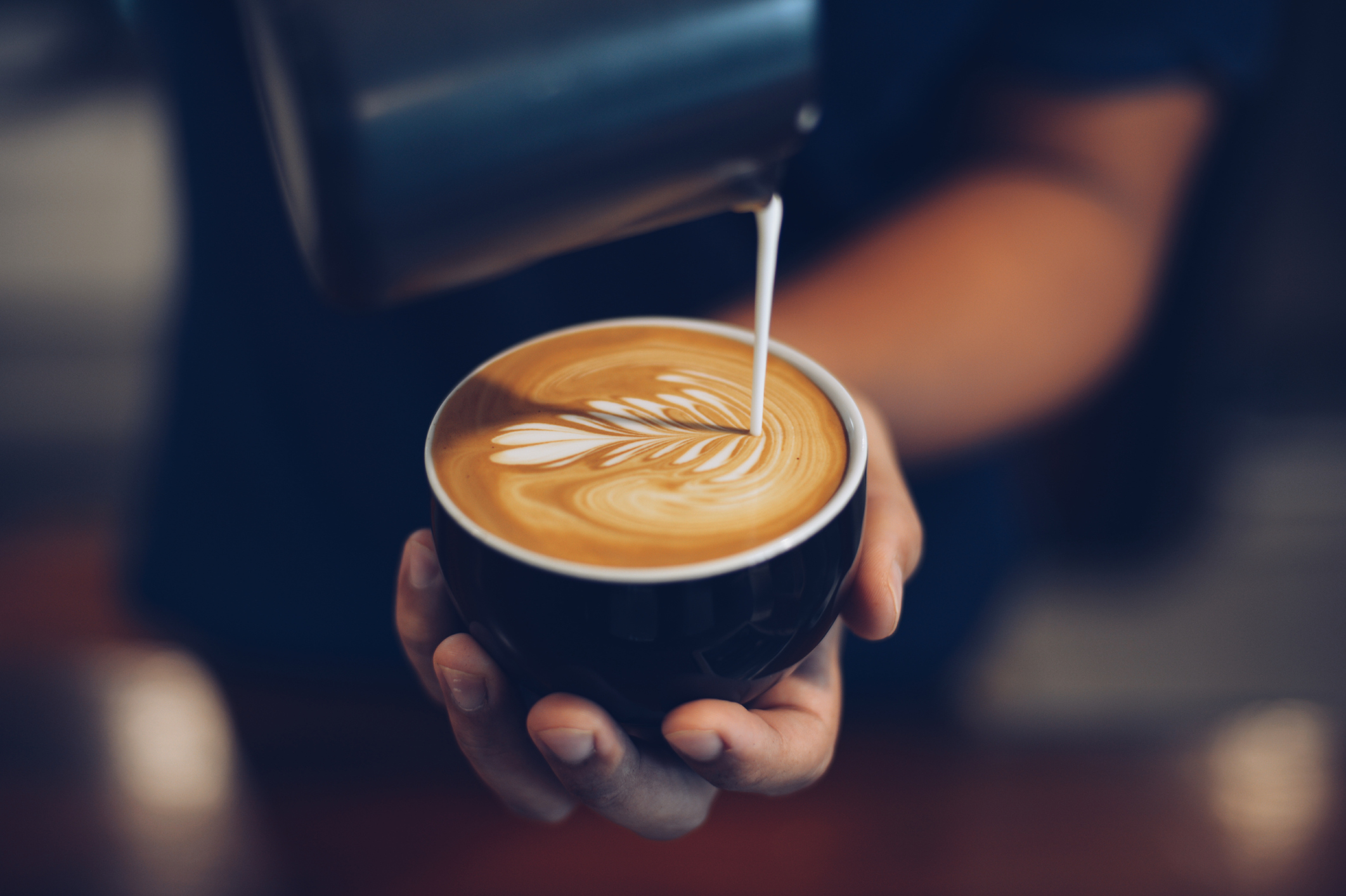 chayathonwong/ iStock
Joe, java, bean juice, brew: We have tons of slang terms, and even more love in our hearts, for coffee. Every day, an estimated 2 billion cups are consumed around the world, with many of us relying on one to wake up on the right side of the bed each morning.
Whether our obsession is entirely advantageous or not — research does bear out several health benefits when the beverage is consumed in moderation — there's no sign of it abating. So we put together a list of essentials for all our fellow, hopelessly devoted coffee fans out there.
Need an espresso machine? We got you. The perfect travel mug? Done. Want to support animal rescues while enjoying your midday cuppa? We even found a blend for that. Check out the complete list below.
Cuisinart Perfectemp Coffee Maker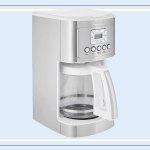 There's a reason we're starting with Cuisinart's sleek, programmable coffee maker. It happens to be one of this writer's most cherished possessions — no joke. The brew time can be set up to 24 hours in advance, so you can rise to the scent of fresh java. Make up to 14 cups of coffee for guests or use the 1-4 cup setting for a smaller serving.
OXO Good Grips Cold Brew Maker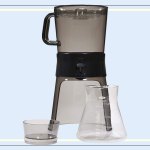 Another way to jumpstart your day is with refreshing cold brew from your own kitchen. OXO's cold brewer features a "rainmaker" top that evenly distributes water to produce smooth, balanced, and low-acid coffee concentrate. Plus, OXO is a 1% for the Planet company, meaning you're helping give back to the environment with every sip.
Breville Barista Express Espresso Machine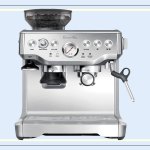 If you're ready to invest in an impressive espresso machine that delivers barista-quality results, Breville is the product for you. Featuring 16 precision grind settings, digital temperature control, and a powerful steam wand to microfoam milk (and create your own latte art), it's got everything you need to transport you to a cafe in the Italian countryside.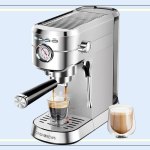 Looking for a less expensive option? Casabrews' compact machine delivers on taste and texture without a hefty price tag, making it an excellent gift for a coffee lover in your life. Whip up lattes and cappuccinos with the included milk frother or enjoy a classic double espresso shot in just minutes. We love the retro-looking yellow model.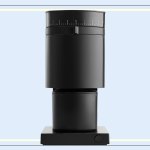 Whether you're looking to accessorize a new coffee maker or just want to elevate a regular pot of joe, a good grinder is key, and this one means business. It has 41 adjustable settings, a powerful motor, and grind sizes ranging from powdery espresso to pour-over, drip, French press, cold brew, and more.
Ground & Hounds Rescue Roast Coffee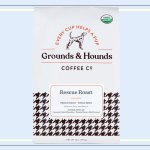 Courtesy of Ground & Hounds Coffee
Research suggests multiple cups of coffee a day may be good for your heart. Grounds & Hounds Coffee Co. is good for the heart in another way as well. The company donates 20% of all profits to dog rescues around the country, so "every cup helps a pup." And its Rescue Roast goes even further: 100% of proceeds from the blend benefit a different organization every month.
Courtesy of Chamberlain Coffee
With product names like "Night Owl Blend," "Cold Brew Elephant," and "Sweet Otter Cake Batter Blend," Chamberlain Coffee already had us intrigued. But the fact that the popular California company, which has been featured in Vogue and Forbes, sources organic, locally roasted beans is even better.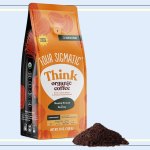 Courtesy of Four Sigmatic
How adventurous are you willing to get with your morning java? How about adding mushrooms to the mix? Though the science is still out on all their purported health benefits, adaptogenic brews are all the rage. Four Sigmatic blends organic coffee beans with lion's mane and chaga mushroom extracts, a combo the company says helps enhance mood and focus while tasting delicious.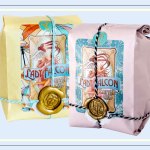 Courtesy of Lady Falcon Coffee
San Francisco-based Lady Falcon Coffee Club pays homage to 19th century Falcon Ladies Bicycling Club, a group of women who embraced the freedom of cycling in an era when much else in their lives was restricted. Experiment with different blends, try one of the brand's signature coffee-cherry teas, or sign up for a subscription to get your favorites delivered monthly.
GSI Outdoors Percolator Coffee Pot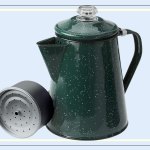 Founded in 1985 by three siblings from British Columbia, GSI Outdoors makes cookware and dining products for camping, cabin-living, and otherwise communing with nature. This enamelware percolator is perfect for brewing a fresh pot of coffee over an open flame.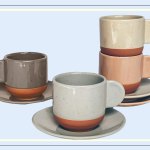 Courtesy of Mora Ceramics
Huge coffee mugs a la Central Perk in Friends are great, but to truly enjoy a shot of espresso, you need a tiny cup. Mora (which means "pause" in Latin — embodying the company's belief in slowing down and enjoying life) offers a classic, microwave-safe ceramic set complete with saucers.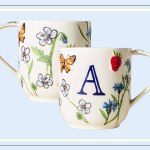 Courtesy of Anthropologie
Elevate your hot coffee ritual with one of Anthropologie's beautiful mugs. Choose from mosaic-inspired motifs, earthenware sets of four, and whimsical handcrafted pieces like the floral monogram designs pictured above. Many are dishwasher-safe, microwave-safe, or both!
Stanley Classic Legendary Bottle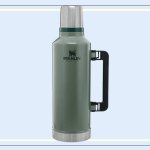 Stanley tumblers may be trending on TikTok as of late, but the company's classic, vacuum-insulated bottle is not to be overlooked. Large enough to carry an entire pot of coffee — or 2.5 quarts of any other liquid — it's leakproof, dishwasher-safe, and can keep beverages hot or cold for 48 hours. Plus, Stanley offers a "built for life" warranty.
Stojo Collapsible Silicone Travel Mug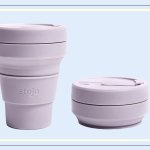 For a smaller travel cup option, we love this collapsible, 12-ounce mug. It's available in pretty pastel shades like lilac, aquamarine, and carnation as well as classics like carbon, sage, and denim. Founded by three dads in Brooklyn, New York, Stojo is "on a mission to end disposable culture — one reusable at a time."
RELATED: From Reusable Paper Towels to a Kitchen Composter: 11 Essential Products to Help Protect the Planet