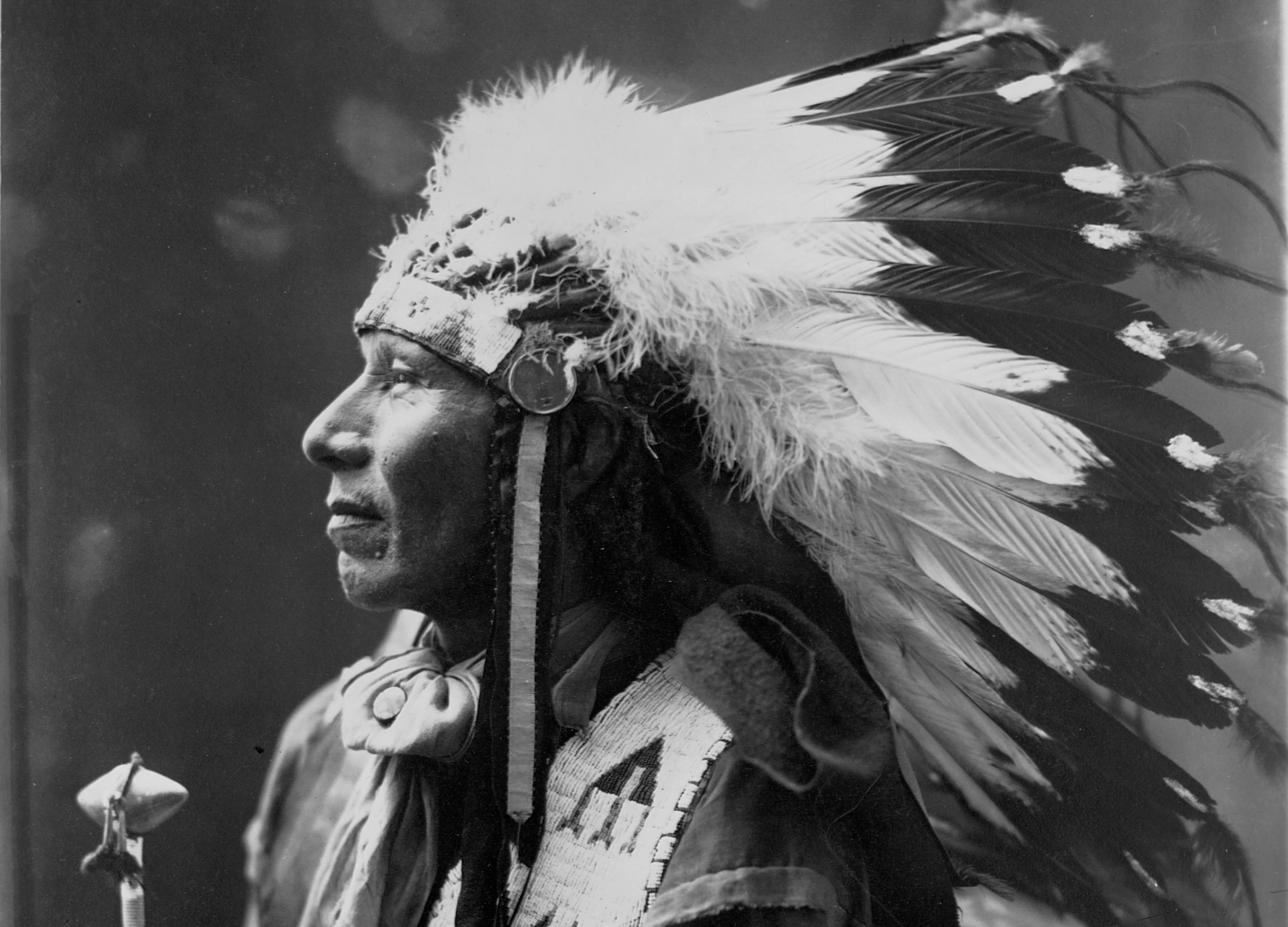 Heyn/Library of Congress/Corbis/VCG via Getty Images
The U.S. Postal Service is honoring Chief Standing Bear, a 19th century Native American leader, with its latest stamp.
The civil rights activist, who served as a chief in the Ponca tribe, filed a lawsuit in 1879 that ultimately established that Native Americans are people under U.S. law, and as such, entitled to the same rights to life, liberty, and the pursuit of happiness.
"It's remarkable, that the story of Nebraska Native American civil rights leader Chief Standing Bear has progressed from a native man being considered a non-person by the U.S. Government in 1879, to today, being recognized by the Postal Service with a stamp honoring him as an American icon," Judi M. gaiashkibos, executive director of the Nebraska Commission on Indian Affairs, said in a press release from the Postal Service.
His court case came about after the Ponca were kicked off their land in Nebraska and forced by the Army to walk to Oklahoma. The journey killed many, including Chief Standing Bear's son, but when he attempted to return home to bury him, the patriarch was arrested and imprisoned. He subsequently sued the federal government for violating his constitutional rights.
RELATED: Three Boys Discover a Nearly 1,000-Year-Old Native American Canoe in Lake: Watch the Excavation
The government argued that Chief Standing Bear "was neither a citizen, nor a person, so he could not sue the government," per the Library of Congress, but his legal team fought back by citing the Fourteenth Amendment and the rights it affords to all citizens.
"This hand is not the color of yours, but if I pierce it, I shall feel pain. If you pierce your hand, you also feel pain," Chief Standing Bear said during the case. "The blood that will flow from mine will be of the same color as yours. I am a man. The same God made us both."
The judge subsequently ruled in his favor, writing, "an Indian is a person within the meaning of the laws of the United States."
"For so long people didn't know his story or the Ponca story — our own trail of tears," Candace Schmidt, chairwoman of the Ponca Tribe of Nebraska, told the Associated Press in a statement. "We are finally able to tell his story of perseverance and how we as a tribe are resilient."
"This story of an indigenous rights hero is truly and necessarily an American story," gaiashkibos added in the press release. "This stamp further etches his legacy in our national consciousness and provokes necessary conversations about race, sovereignty and equality in the United States."