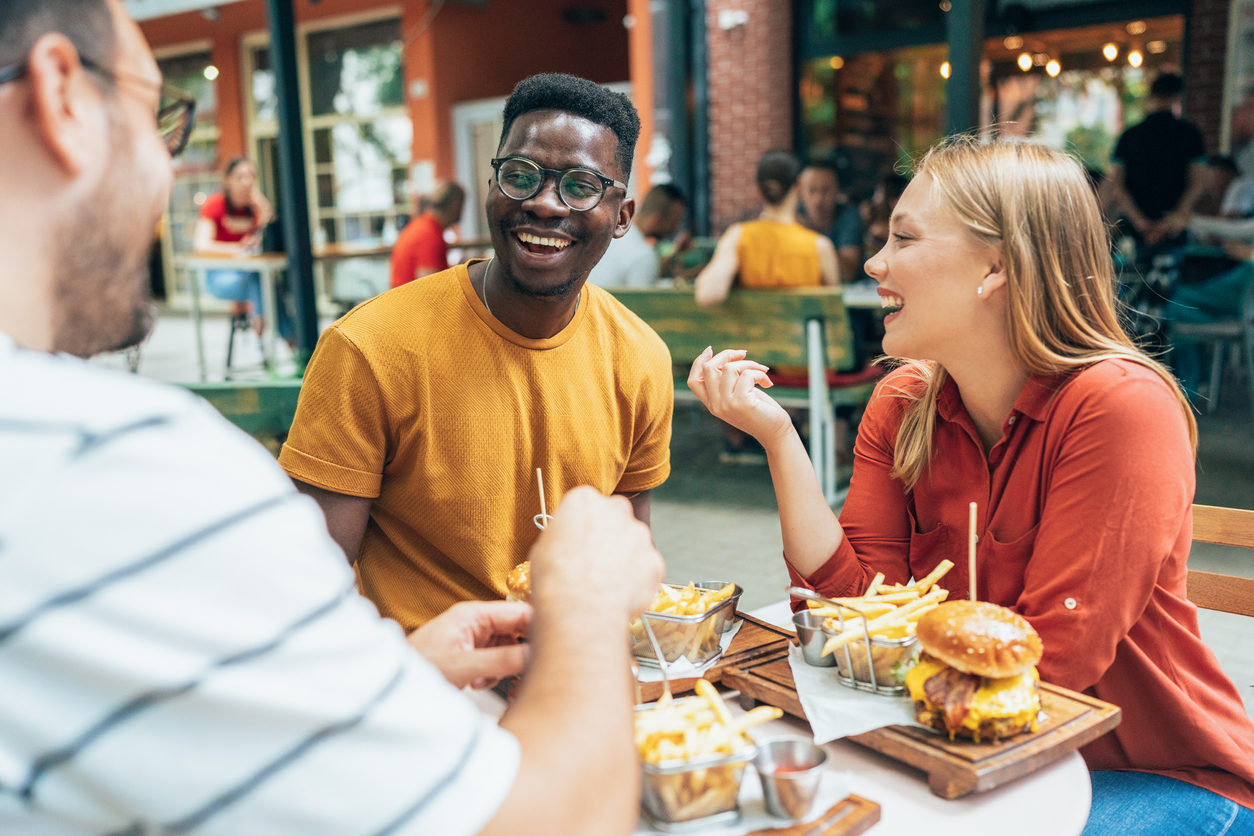 filadendron / iStock
The eatery 1000&1 Signes is known for more than its delectable, authentic Moroccan cuisine — it's also Paris' first deaf-owned restaurant. Since opening his doors in 2001, owner Sid Nouar has served delicious dishes and a sense of community that deaf Parisians had long yearned for. Nouar and others like him have also inspired others in the deaf community worldwide to enter food service — an industry that once seemed inaccessible to many.
In the past decade, an increasing number of deaf-owned and -operated restaurants, cafes, and food trucks have emerged everywhere from Austin, Texas, to Islamabad, Pakistan, serving a broad array of cuisines, including vegan fast food, crepes, and pizza.
While most are independent endeavors, Atlas Obscura reports, they symbolize a collective desire among many deaf people to forge a stronger sense of community by establishing and patronizing deaf-owned businesses.
Born to a family of restaurateurs, entering the food service industry was a lifelong dream and a natural choice for Melody Stein, who co-owns Mozzeria with her husband Russ, who is also deaf. But it wasn't just a passion for food and hospitality that motivated her to open the pizzeria, which has locations in Washington, D.C. and San Francisco. She also wanted to create a safe communal space for fellow deaf individuals.
"Success as a business is different to everyone. We just want to build a community," Stein told the San Francisco Chronicle.
Stein told the outlet she also sees Mozzeria as an example of how marginalized groups can establish economic power in a world where they're often excluded from mainstream activities.
One of the ways deaf-owned businesses fulfill this aim is by creating employment opportunities for the hard of hearing, who often face challenges finding work.
"We know they are as talented as anyone. And it's really nice for us to be able to communicate with our workers without worrying about any communication barriers," Michelle Giterman, the daughter of the owners of Crêpe Crazy, told the Austin American-Statesman. "It's a win-win situation for all of us." Giterman's parents, who are deaf, have employed an all-deaf staff at their restaurant, as many other establishments have done.
Some, like Christophe Taveirne, owner of Soepbar Sordo in Ghent, Belgium, see their businesses as an opportunity to expose hearing people to the deaf community and deaf culture. "I want hearing people to know Deaf Culture, so the seeming anxiety some have disappears and turns into a respectful curiosity," he told Atlas Obscura.