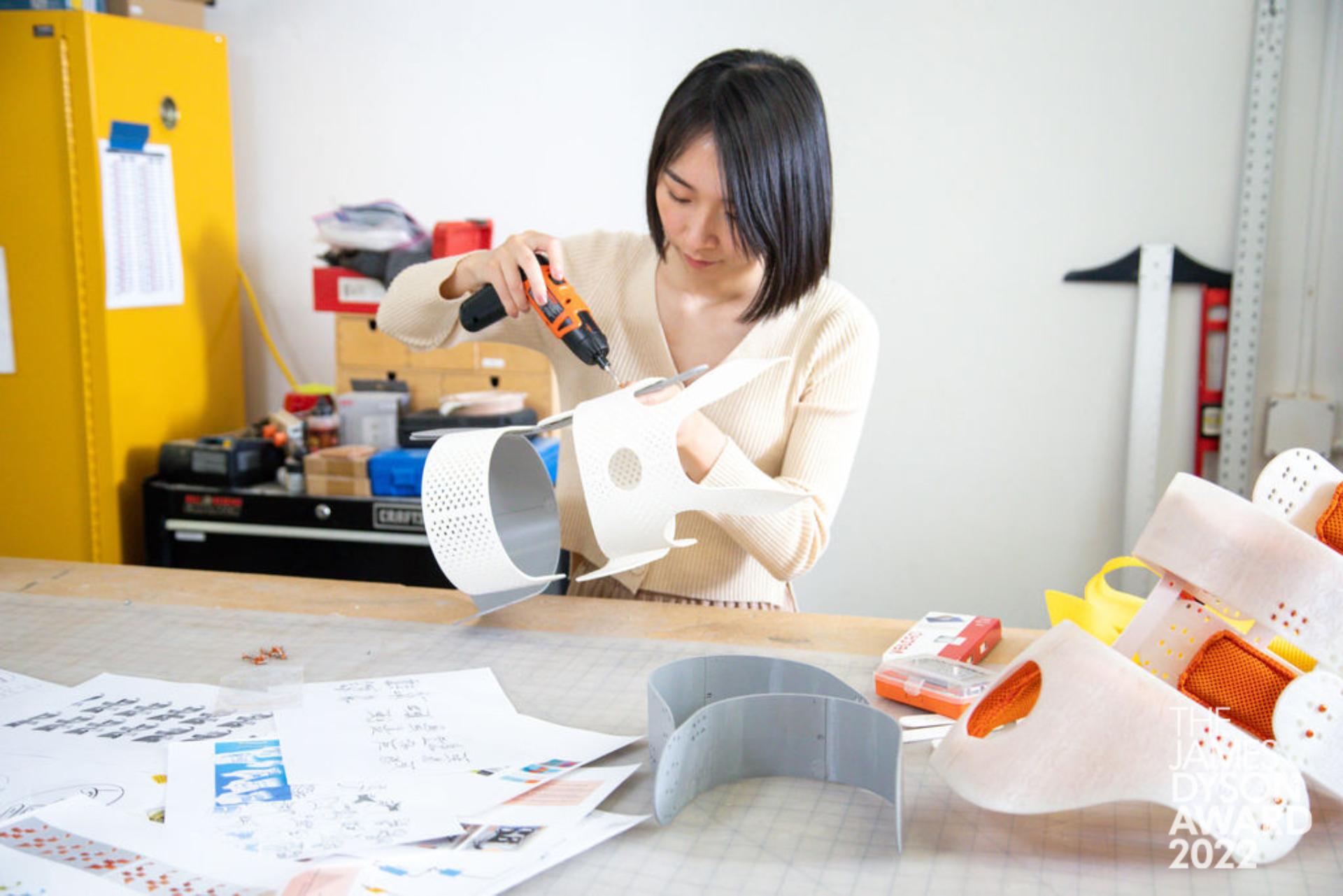 Dyson
One young innovator is working to make scoliosis easier to treat — and notably more stylish — for adolescent patients. University of Cincinnati graduate Sangyu Xi earned the 2022 U.S. James Dyson Award for Airy, a customizable and repositionable brace that grows with its wearers. The international award aims to honor and inspire the next generation of design engineers.
Xi set out to make an "off-the-shelf scoliosis brace that the teenager is willing to wear for enough hours a day," she explained on the award's website. Patients can adjust the brace to accommodate their bodies and growth for up to three years. Airy's exterior color can also be changed and the padding can be removed to make the brace translucent.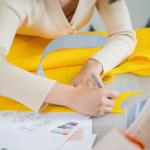 Scoliosis, a lateral curvature of the spine, affects about 2-3% of the U.S. population, or 6-9 million people, according to an article from Columbia University's medical center. A brace is often essential for scoliosis patients, the majority of whom are adolescents, to keep the spine upright and prevent any curvature from getting worse. Dr. Michael Vitale, an orthopedic surgery professor at Columbia, advises that growing patients wear a brace as recommended for 16-18 hours every day. 
Vitale specializes in the treatment of complex pediatric scoliosis and performs approximately 200 scoliosis procedures annually. Most scoliosis diagnoses do not require surgery if treatment begins early. He said getting the right brace often comes down to whether the patient will wear it — "We choose the most effective brace that your child is most likely to wear as prescribed." 
But discomfort and "poor aesthetics" make it hard for patients to wear them for hours on end, Xi said in her project overview. Her solution, Airy, is an ergonomic brace with a recommended wear time of 18 hours per day. The target users for Airy, which incorporates a more stylish design than most braces currently on the market, are scoliosis patients ages 6-19 with moderate curvature — and Xi said she's already seeing interest from teens with the spinal disorder. 
"I carried the prototype to Cincinnati Children's Hospital to do a validation test with four teen patients," Xi wrote on the Dyson site. "They have expressed a strong desire to buy Airy the next time they need a new one, since it is more pleasant to wear and does not restrict their breathing."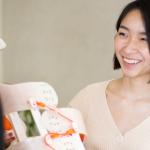 Born and raised in Chengdu, China, Xi created Airy as part of her senior year capstone project at the University of Cincinnati. After a discussion with her professor, she discovered the limited advancements in scoliosis brace design and set out to create a beautiful, functional, and comfortable alternative. The design was also inspired by her mother's work in medical device sales. 
"Winning this national award really means something to the scoliosis patients who are trying to call to people 'we want something new [that] we want to wear and that can help us fight against scoliosis,'" she said in a press release.