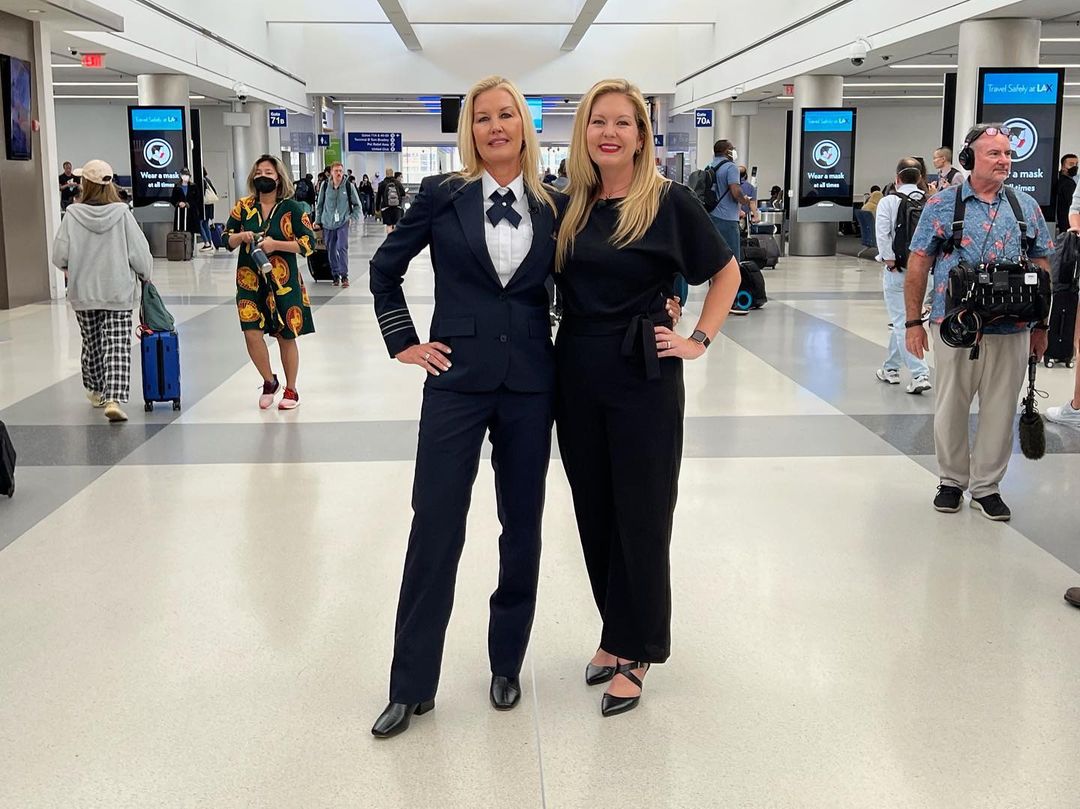 Courtesy of Tammy Holloway-Servedio
Tammy Holloway-Servedio, a private pilot and senior manager for United Airlines, grew up as an only child. So when her mother passed away a few months before Christmas in 2019, almost 20 years after her father's death, she found herself feeling alone as the holidays approached. But in a miraculous twist of fate, she was about to gain the greatest gift: a sister, a best friend, and a better understanding of her family — all wrapped up in one.
That Christmas Eve, she answered a phone call while at work at Los Angeles International Airport. After rattling off a string of personal questions, the person on the other end of the line informed her of something startling. "She said, 'You have a full-blooded sister,'" Holloway-Servedio told Nice News. "And I went speechless." The sister was Shari Ritchkin, 12 years her senior, living in New Jersey, and searching for her birth family. The caller was a friend helping in the process.
Holloway-Servedio was still trying to make sense of the revelation when she received a photograph of Ritchkin. Looking at it, she experienced what she calls "a Parent Trap moment," referring to the popular film. "I realized, 'Oh my gosh — this is a sister of mine.' It was at that moment that it got so exciting for me. And peaceful at the same time," she said. "For some reason it just really felt like this is meant to happen."
Born before her biological parents were married, Ritchkin was placed for adoption. "I was raised by a loving mother and father and had a wonderful childhood. I had and have a fantastic life and I didn't think it could get any better," Ritchkin said, adding, "but it did!" Encouraged by her adoptive mother, Joyce, she purchased a DNA genealogy test to understand more about her past. The results showed that her birth parents had both died, but she had a younger sister.
The two women arranged to meet — right before the COVID-19 lockdowns happened — and soon discovered they have similar interests, lifestyles, and even voices. But that wasn't all: Amazingly, they're both pilots.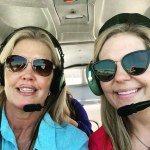 Courtesy of Tammy Holloway-Servedio
Holloway-Servedio began flying at age 16, while Ritchkin found the passion when she wanted a career change, at age 38. Now a captain for Spirit Airlines, Ritchkin realized they'd been in each other's orbit for years. "As sisters, our lives likely crossed paths many times over the years and we never knew it," she told Air Line Pilots Association, International (ALPA). "We were both based in Newark, N.J., for several months. I was a pilot for ExpressJet back then, and she worked for Continental Airlines as senior manager of airport operations."
Though the news of her sister's profession surprised her, the fact that there was another aviator in the family made sense to Holloway-Servedio. Her mother, Cindy, had once worked for ALPA herself, and her uncle Rob also flew planes. "So many people in aviation say it's in the blood. I think I'm confirming that with this little experiment," she told Nice News. "It just seems like it was something built in our DNA that we were both destined for the skies."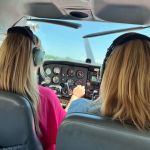 Courtesy of Tammy Holloway-Servedio
Another meaningful element in a story with so many is the extra pride Holloway-Servedio feels that she and her sister proudly represent a minority in the industry: Less than 10% of pilots are women. "That really brightens my heart now, to be able to say that I come from this legacy of strong female leaders."
"It started with my mother and continued with my sister, and now I am lucky enough to have a seat at the table, trying to make a change in the industry and make a change for women to be in this community even more," she said. "So that's really, really special."
The two women are continuing to build their already close-knit relationship, with Holloway-Servedio planning to move across the country to be closer to Ritchkin. "Not only did I get a sister," she shared, "I got a best friend." Ritchkin feels the same: "I gained an amazing person that I can call my best friend, my co-pilot, and my sister."
RELATED: US Navy's Blue Angels Selects Its First Female Jet Pilot for Aerial Acrobatic Team