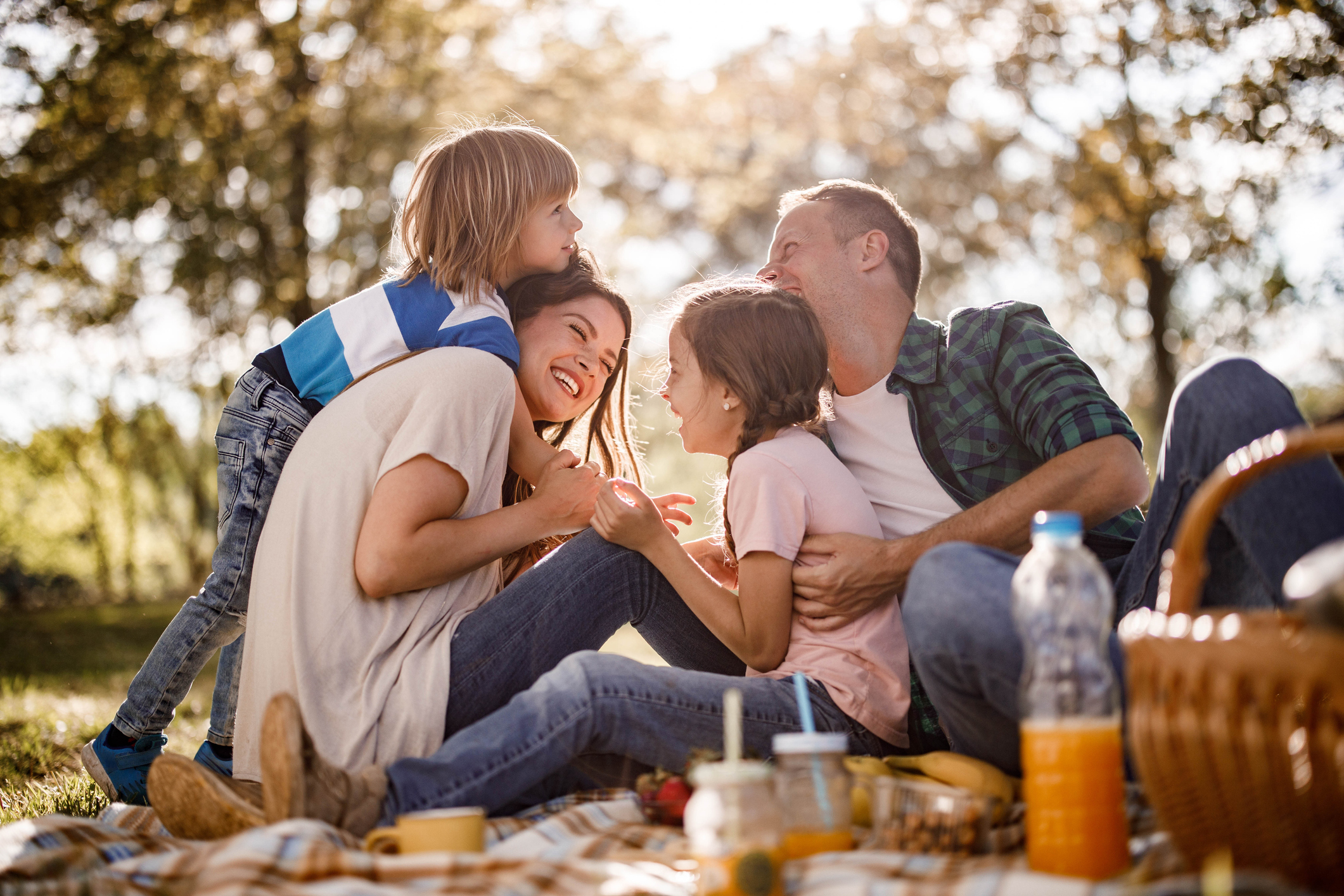 skynesher/ iStock
Since at least the Middle Ages, humans have been dining alfresco for fun. Picnics as we know them today have their roots in elaborate medieval hunting parties and gained popularity as fashionable soirees in the Victorian era, per Smithsonian Magazine. Now, people are enjoying their meals in the open air more than ever.
The beauty of an outdoor feast is that you can have one just about anywhere — from the city park to the mountains or beach — and it can be as low-key or all-out as you like. Picnics are celebratory; they're chances to commune with both nature and the people we love. And like many of the best things in life: They involve food.
To share our excitement, we put together a list of everything you need to throw the perfect picnic, from the absolute essentials (picnic basket: check) to items that will take your experience to the next level, including a fun disc-throwing game, a portable speaker you can hang on a tree, and the charcuterie board to rule all charcuterie boards.
What says "perfect picnic" more than a country-style wicker basket? This one is big enough to hold a hearty meal for two, but not so large to be a nuisance to lug around. We love the navy-and-white stripes pictured above, but it also comes in a classic red-and-white gingham pattern and buffalo plaid.
If you're wandering far or wanting to enjoy some crisp cocktails or iced tea at an event, you'll need a way to keep things cold. Igloo's vintage-inspired stainless steel cooler is not only incredibly easy on the eyes, but it also has space for 85 cans and comes with a 1-year warranty.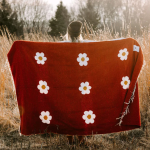 An every season staple, the Lazy Daisy Blanket is a vibrant, flowery addition for picnics, couch nights, beach days, and everything in between. Designed by Trek Light Gear, "a small business with a focus on creating change and giving back," and handwoven with 100% post-consumer materials, this roomy blanket is the answer to more sustainable snuggles.
Wheat Straw Dishes & Cutlery Set
Keep your picnic eco-friendly by opting for reusable dishes rather than disposable. That doesn't mean you have to pack your best china, though. This handy wheat straw set comes with four plates, four bowls, four cups, and four sets of utensils, and they're all microwave and dishwasher-safe.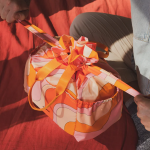 Solo picnics are perfect for slowing down and appreciating your surroundings in contemplative peace. Bring your lunch along in one of these hip, insulated lunch bags. They're water-resistant, come in over 15 cool colors or patterns, and have multiple pockets to keep everything organized.
Parmesan, prosciutto, camembert, crackers, olives, honey, jam, mustard — enjoy them all on this handcrafted charcuterie board that'll ensure you never have to sacrifice salami to make room for orange slices again. It even comes with a wine opener, cheese slicers, chalk and slates for designating which snacks are which, and little ceramic bowls.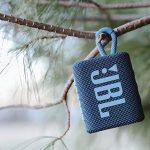 What picnic couldn't benefit from some smooth '70s soft rock drifting through the air? OK, the choice of music is up to you, but the JBL Go 3 is the perfect way to play it. Portable, waterproof, and dust-proof, it allows you to stream audio via Bluetooth for a full five hours on one charge.
Capture all of the spring and summer's most memorable moments with this modernized throwback. Just point and shoot to capture a sliver of time in one small square. Then give all your picnic guests a memento to take home with them!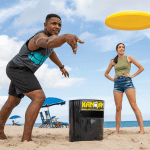 You've heard of frisbee and cornhole, but how about Kan Jam? A competitive team game that's easy to set up and break down, it's a great way to get your blood pumping with a group of pals, whether you're on the beach or in your backyard.
Chess is another fun picnic activity, and this magnetic wooden set is perfect for keeping your pieces from scattering with the wind — or getting carried away by a group of intellectual ants.
Portable Outdoor Teak Wood Table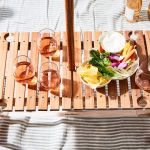 This portable table makes it easier (and lovelier) to snack and sip — perfect for a picnic at the park, on a roof, or anywhere in between. With folding legs and a shoulder strap, it's a cinch to carry, and features space in the middle for an umbrella. Plus, there are four holes to hold your long-stemmed wine glasses.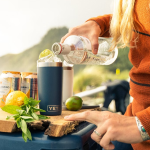 The Yeti Rambler, an insulated tumbler, has double-wall vacuum insulation to keep cold drinks cold and hot drinks hot. Fill it with ice and pour out a margarita, or use it to feel the steam rising off your mid-day caffeine delivery. It's stainless steel and rust-resistant, and it comes in a variety of colors and sizes.
These delicious iced teas brewed from antioxidant-rich mamaki leaves are infinitely drinkable, and staff writer Rebekah Brandes knows that firsthand — she's been sipping them nonstop since discovering the brand. But it's not just the all-natural flavors (like pineapple mint and guava ginger blossom) that make this caffeine-free beverage line a must-share: Each purchase helps support restorative agriculture in Hawaii.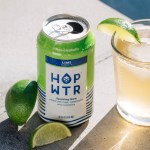 HOP WTR was founded by two outdoors-loving dads who wanted the ritual of sipping a beer without the hangover or sugar. Enter: non-alcoholic sparkling water with a blend of hops, vitamin C, and feel-good adaptogens. Try all six flavors — classic, lime, peach, blood orange, mango, and ginger limeade — to find your favorite.
RELATED: Got a Green Thumb? Try These 16 Must-Have Gardening Products