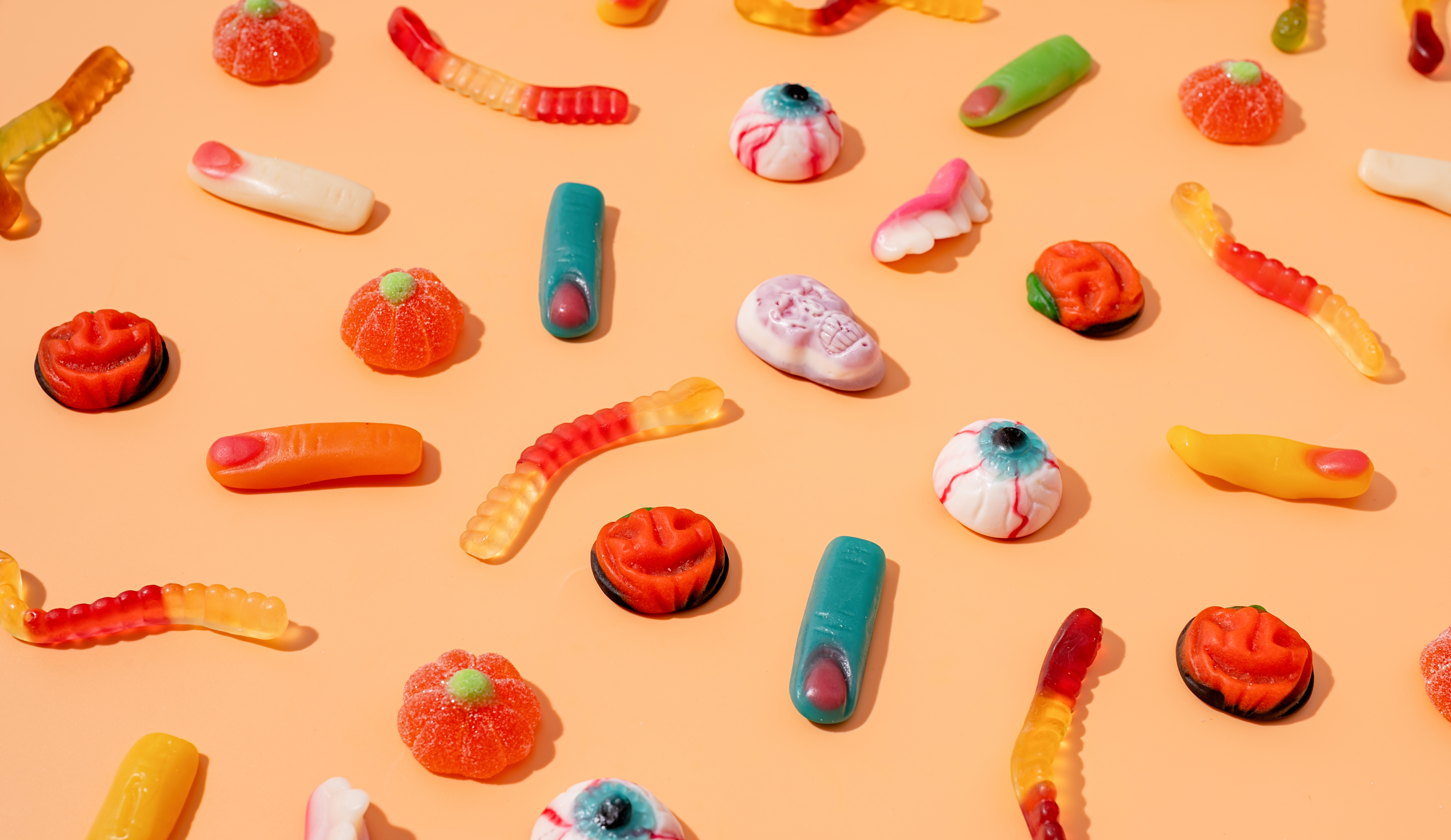 Gogu Dumitru / 500px via Getty Images
Halloween is fast approaching, which means it's time to start curating that perfect, spooky playlist, stocking up on candy, and of course, thinking about what you're going to wear.
People have been dressing up on Oct. 31 since the 19th century, but our choices in celebratory garb have changed dramatically over the years. "Halloween follows whatever the culture is doing and is a really good bellwether for what we're thinking about," author Lesley Bannatyne explained to Insider.
See some of the most popular looks from the past 150 years, and then check out our roundup of quirky decor, goodies, costumes, and more.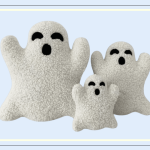 Who says ghosts have to be scary? We think Casper himself would approve of these cute plush pillows, available in three sizes. Toss them on your couch or prop them up beside your candy bowl — you could even squeeze one as a stress reliever during your next horror movie marathon.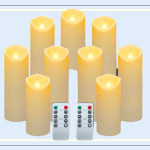 You've gotta have some moody lighting if you're going for full-blown spooky vibes, and nothing says creepy like flickering candles. With this battery-powered set of nine, you can turn your house into a gothic castle while avoiding a fire hazard and sparing yourself the hassle of scraping melted wax off your surfaces.
Artificial Black Roses Bouquet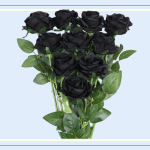 The possibilities abound with this edgy black bouquet of roses. Carry them with you as part of a corpse bride costume, strew them individually around your house during a Halloween party, or pop them in a vase and drape over some artificial spider webs (and perhaps a spider too!) for dramatic effect.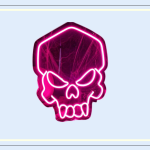 You don't have stick to orange and black for your Halloween decor — why not stand out with a neon pink skull sign? Made with LED strip lights affixed to a clear acrylic board, it's powered by USB and comes with an extra long cord, so you can display it just about anywhere. We also love these two other options: a glowing jack-o'-lantern and a ghost with the word "boo!".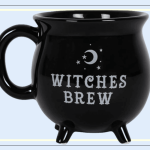 Courtesy of Something Different
Who doesn't love a capacious mug? This cauldron-shaped style is certainly a festive choice to sip your favorite witches' brew out of while you await trick-or-treaters, but it's also cute enough to use for your morning tea or coffee any day of the year.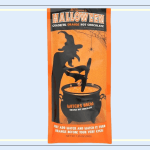 You're going to need something to put in your new cauldron mug — how about some enchanted hot chocolate? Want an extra spooky effect? Top your orange treat with whipped cream dyed with black food coloring and sprinkle on a dusting of edible glitter for a particularly magical concoction.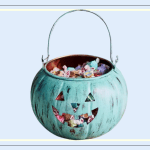 Courtesy of Anthropologie
We love this pretty teal candy bowl from Anthropologie, made from aluminum and also available in black. Use it to pass out candy to trick-or-treaters or fill it with goodies, keep it on your kitchen table, and count the days leading up to Halloween one (or two, or three) treats at a time.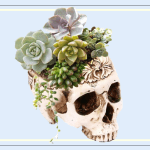 Depending on how edgy your personal aesthetic is, you could keep using this planter long after Halloween is over. It's great for a small succulent garden, but we think it would make an even better home for a creeping jenny plant.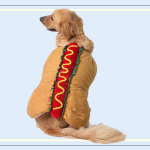 We're not totally sure why humans are so obsessed with dressing their pups up as hot dogs — other than the obvious: Every canine looks ridiculously cute donning a bun and a squirt of yellow fabric mustard. This one comes in sizes XXS to XL. If you're brave enough, you could even try it on your cat.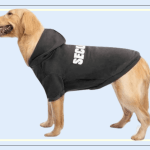 Looking for a more serious outfit for your furry friend? Put your pup in this tough-guy hoodie to let any potentially mischievous marauders know that your trick-or-treating troupe is accompanied by its own security guard (even if that guard is only good for tail wags and kisses).
Monster Mash Apple Dipping Kit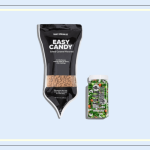 Courtesy of Fancy Sprinkles
This "Monster Mash"-themed apple dipping kit comes with special Eye of Newt sprinkles for some extra spooky flavor. Just pop the bag of salted caramel-flavored chips in the microwave and dip, drizzle, or pour — the kit makes six to eight sweet, sticky treats.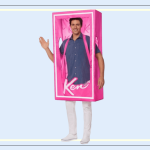 Courtesy of Spirit Halloween
If "I'm Just Ken" has been stuck in your head since the Barbie movie came out, consider stepping into your very own Ken doll box and showing the world you're "Kenough" this Halloween. You can even bring Barbie along (if she doesn't already have plans with the girls).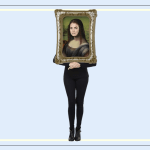 Courtesy of California Costumes
We stumbled across this unique costume and couldn't help but share. If you've ever dreamed of being a famous artist's muse, you can fulfill that fantasy by donning this inflatable replica of Leonardo da Vinci's "Mona Lisa."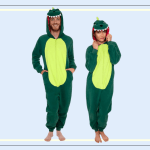 Don't believe the rumors: Adult onesies are definitely cool. You might not set any teeth a'chattering or stand anyone's hair on end if you opt for these animal outfits as a couple's costume, but if it's comfort and whimsey you're looking for, they're right up your alley. The kangaroo style even comes with a little joey in the pouch.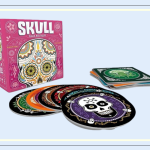 This is our fourth skull-themed offering on the list, and it's a great one. The perfect party game for Halloween night, it's designed for three to six players and involves "bluffing, deducing, and out-thinking your friends."