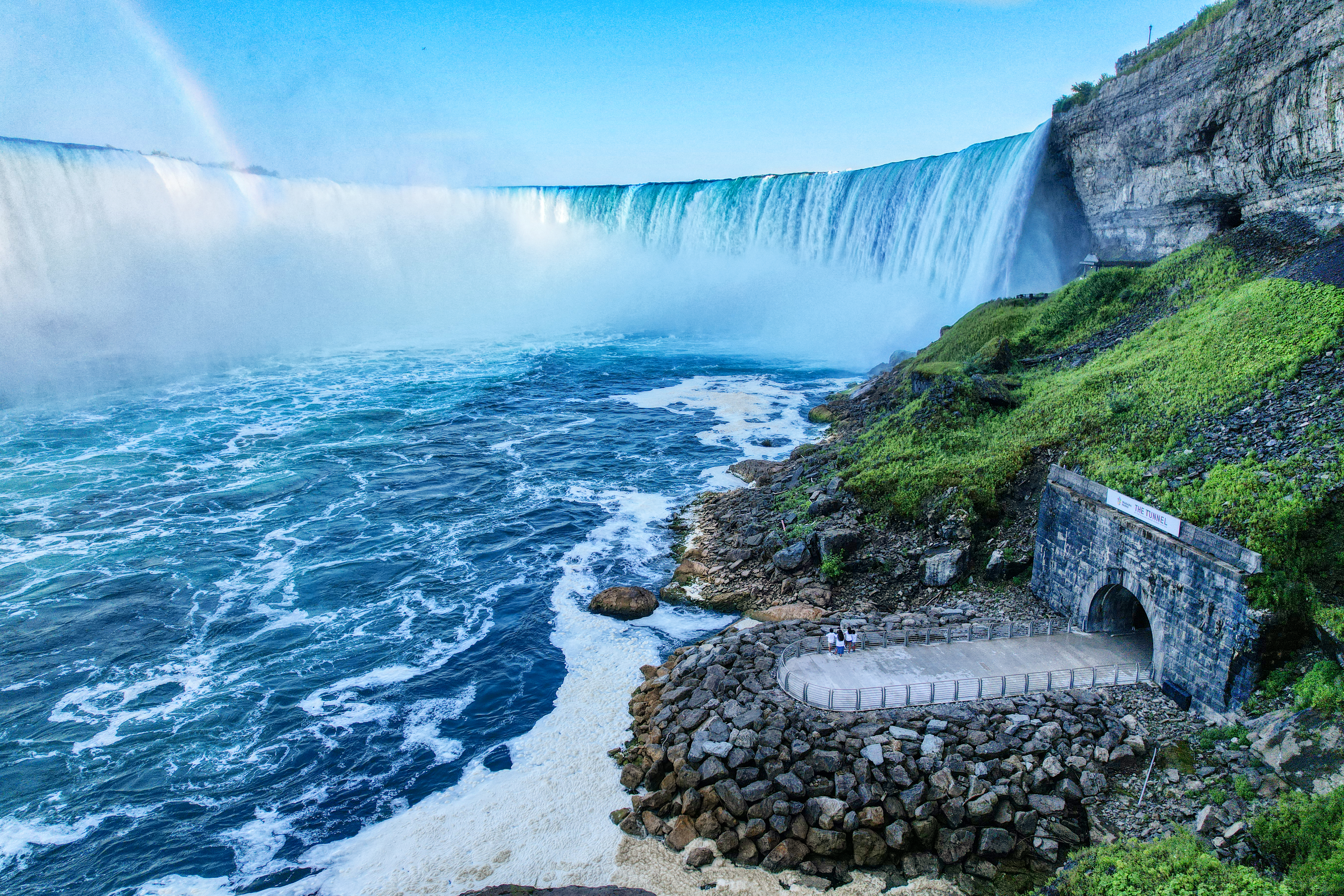 Niagara Parks
Niagara Falls State Park is the oldest state park in the U.S., stretching over 400 acres and welcoming millions of annual visitors to witness the 3,160 tons of water that flow over the falls every second. If you've never visited the magnificent park, located on the border of New York and Ontario, Canada, and teeming with beauty and wildlife, there is even more reason to plan a trip now. 
This past July, a "deep underground" tunnel located 180 feet beneath the Niagara Parks Power Station — the first major power plant on the Canadian side of the Niagara River — opened to the public, giving visitors a deeper inside look at Niagara's power story.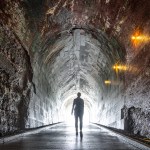 Built in 1905, the more than 115-year-old power station was operational through 2006 and has since been restored as a tourist attraction. Visitors can descend six levels down in a glass-paneled elevator to enter the 2,200-foot-long tunnel, which "served as an exit point for the water used in generating hydropower for over a century," according to the Niagara Parks website. It now opens to a panoramic vantage point of the American Falls and Horseshoe Falls, the largest of Niagara's three waterfalls.
"The tunnel is a marvel of engineering. Over a hundred years ago, between 1901 and 1904, they were able to start and finish that tunnel even before the plant itself was finished," said Marcelo Gruosso, senior director of engineering and parks operations.
In fact, the facility is one of few power plants from its era to have shut down with all its equipment intact, Gruosso told The Washington Post. "Everything you could imagine was still there when it closed. They even left the drawing board," he said.
Beyond excellent photo opportunities, the new attraction also offers interactive exhibits that tell the history of this century-old building and the visionaries behind it. Restored artifacts offer a glimpse into the pioneering strengths of hydropower, using the immense power of Niagara Falls' flowing waters to produce electricity and power the plant.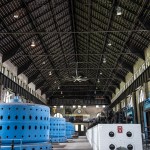 And at night, the Niagara Parks Power Station lights up, welcoming guests to walk among the massive turbines on the generator floor while projected images tell the story of the falls' hydroelectric power.
"There are so many stories to tell, starting with those who are simply curious about what's behind those beautiful stone walls," David Adames, CEO of the Niagara Parks Commission, told the Post. "There's the story of hydroelectric generation, the story of innovators at the turn of the century, the human story of the people who worked in the plant and the competition of the people building [power] plants on both sides of the border. It has all of it."