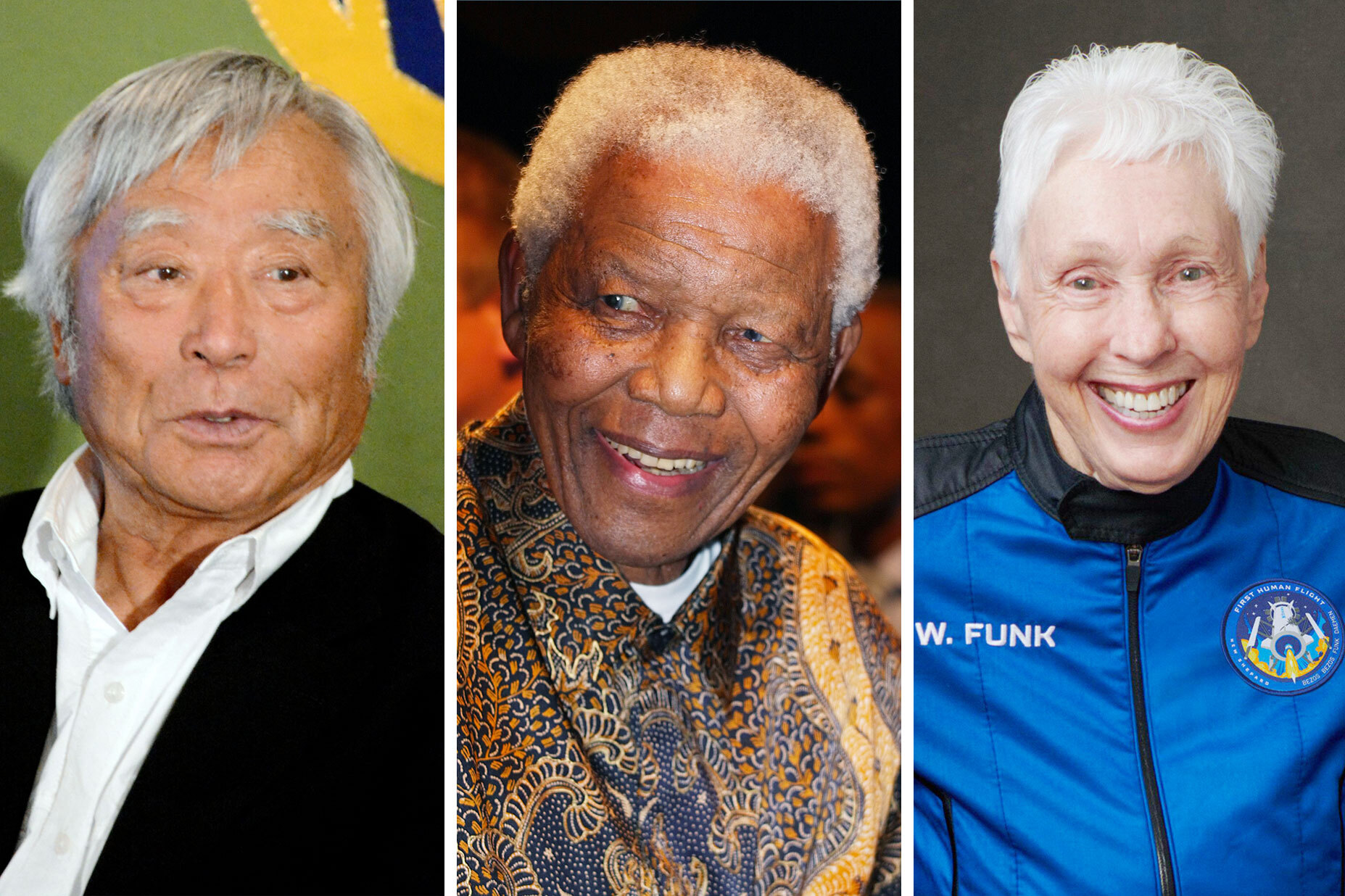 Aflo Co. Ltd., Afripics, ZUMA Press, Inc./ Alamy Stock Photo
We've all probably heard the old adage "age is just a number." But it's one thing to hear it and a totally different thing to witness people accomplishing big dreams and setting new goals later in life.
United by a drive to keep moving forward, the impressive writers, adventurers, painters, creators, and changemakers featured in our roundup below remind us there's no age limit for ambition, or creativity. We can continue to evolve and improve, whether we're in our 20s or 90s, so take advantage of the season you're in to learn a new skill or pursue something you've always wanted — today is a wonderful time to begin.
Yuichiro Miura | Adventurer and Skier
KAZUHIRO NOGI/AFP via Getty Images
Described as "The Godfather of Extreme Skiing," Yuichiro Miura was the first person to ski down Mount Everest in 1970. More than four decades later, he became the oldest person to climb the mountain at age 80 in 2013.
Although he has faced various health struggles since then, they haven't stopped Miura from setting new goals that, no surprise, involve peaks. After his 90th birthday in 2022, he told Asia News Network, "I'll try to move my feet little by little, and someday I want to climb Mt. Fuji again."
Edwina "Eddie" Brocklesby | Ironman Competitor
At 72, Edwina "Eddie" Brocklesby became the oldest British woman to complete an Ironman triathlon. Brocklesby, now 79, has adopted the nickname "Irongran" and is still maintaining an active, upbeat lifestyle post-hip replacement. In addition to her training, she is also the author of a memoir and founder of Silverfit, a charity on a mission to promote happier and healthier aging through affordable physical activity. Fun fact: She says she didn't even start exercising until her fifties.
Nelson Mandela | President, Leader, and Nobel Peace Prize Winner
Media24/Gallo Images/Getty Images
We all know Nelson Mandela for his unwavering dedication to promoting peace and justice. However, it wasn't until his mid-70s that many of his life milestones happened: He was awarded the Nobel Peace Prize at 75 (in 1993), and a few months later, he was elected president of South Africa in the first election that was open to all races in that country's history. Mandela had previously spent nearly three decades imprisoned for opposing South Africa's apartheid system. He died at age 95 in 2013.
Harry Bernstein | Writer
ZUMA Press, Inc./ Alamy Stock Photo
Harry Bernstein wrote his acclaimed memoir, The Invisible Wall: A Love Story That Broke Barriers, at 96 in 2007. His book was published by Random House in Britain after it was found in an unsolicited manuscript pile by an editor who described it as "unputdownable," according to The San Diego Union-Tribune. Bernstein was then awarded a Guggenheim Fellowship to pursue his writing at 98, and he went on to publish two other memoirs before he passed away at 101 in 2013.
Julia Child | Chef and Cooking Show Star
Hans Namuth/Photo Researchers History/Getty Images
Commonly referred to as "America's first celebrity chef," Julia Child was one of the first people to host her own televised cooking show. According to the Julia Child Foundation, she was in her early 50s when her sensation of a TV series, The French Chef, launched on PBS. At 54, she became the first educational television personality to receive an Emmy and she continued to appear on TV shows, write books, and delight the cooking world into her 70s and 80s before she died at age 91 in 1994.
Anna Mary Robertson Moses, or "Grandma Moses" | Painter
Reg Innell/Toronto Star via Getty Images
A self-taught painter, Anna Mary Robertson Moses (also known as "Grandma Moses") started painting in her late 70s when her arthritis hindered her from embroidering. "New York collector Louis J. Caldor chanced upon Moses's work and helped her begin exhibiting professionally. She gained the nickname "Grandma Moses" from a reviewer at New York's Herald Tribune. Her paintings became immensely popular and were appreciated for their nostalgic charm," according to the National Museum of Women in the Arts. She continued to exhibit her work across the world into her 90s, even painting until a few months before her death at 101 in 1961.
Kathryn Joosten | Actor
Photo by Frederick M. Brown/Getty Images
Kathryn Joosten, an actor best known for her roles on The West Wing and Desperate Housewives, captures the beauty and possibility of midlife transitions. The former psychiatric nurse moved to Los Angeles to pursue her dream of acting in her mid-50s. She got a recurring role for The West Wing in 1999, at 59, and went on to win two Emmys in her 60s for her role as Karen McCluskey on Desperate Housewives. She died at the age of 72 in 2012.
Helen Mirren | Actor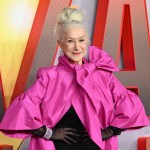 Helen Mirren has been acting since her early 20s, but it wasn't until age 61 that she received her first Oscar nomination, for her performance in The Queen. Throughout her 60s and 70s, she has continued to act in dozens of films and TV series — from comedies to dramas to animated movies. In 2022, Mirren was presented with the SAG Life Achievement Award and shared the mantra behind her success: "Be on time and don't be an ass."
Wally Funk | Pilot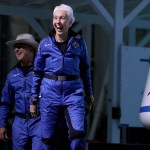 At 82, Wally Funk — a pilot and flight instructor — became the oldest woman to ever go to space. Although Funk actually passed a test to go to space about 60 years prior in her early 20s, she was rejected because of her gender. Fortunately, Amazon founder Jeff Bezos invited Funk to be an honored guest on Blue Origin's NS-16 mission in July 2021 and she finally got to experience her long overdue dream.
Phyllida Barlow | Sculptor
NIKLAS HALLE'N/AFP via Getty Images
After teaching for more than 40 years, Phyllida Barlow reached new levels of success in her mid-60s for her large-scale sculptures. In 2017, at 73, she was selected to represent Britain at the Venice International Art Biennale, known as one of the largest contemporary art exhibitions in the world. And in 2021, she was awarded a damehood by Queen Elizabeth II. She died March 12 of this year at 78. Her work is described as an "inspiration to so many" with "the power to stop people in their tracks and make them gasp."
Kittie Weston-Knauer | BMX Competitor
At 74, Kittie Weston-Knauer is the oldest female competitive BMX racer in the country. The trailblazer started riding at 39 and went on to start competing in her forties. However, she learned there wasn't a cruiser class for women. Instead of feeling discouraged, she decided to compete alongside men. She continues to ride even after going through knee and hip replacements, and strives to encourage fellow Black women to pursue the sport.
Roger Robinson | Runner
In February, Roger Robinson wrote for Outside magazine about his experience winning the world cross-country championship at age 83 in 2023. The lifelong runner and author of seven books about running wrote, "a lifetime of racing has taught me that you have to seize the moment."
RELATED: Never Too Late: Toni Morrison, Vera Wang, and 12 Other Women Who Reached Major Milestones After Age 40