Hispanolistic/ iStock
How hip is your zip? Time Out recently released its sixth annual ranking of the coolest neighborhoods in the world. The publication polled over 12,000 people to compile a shortlist, then worked with city editors and local experts to narrow the selections down, creating a final ranking by considering factors like community and social ventures, access to open and green spaces, and bustling street life.
"What stands out with this year's [coolest neighborhoods] is that, while most of them have seen transformation over recent years, they remain resolutely local-at-heart," Grace Beard, travel editor for the outlet, said in a statement.
"Exciting new openings across culture, food and drink are bringing in new crowds, but neighborhood stalwarts — from old pubs to family greengrocers — keep it real. And they're fun! These are places where the city comes to play, be it an all-night party, a spot of urban fishing or a nighttime bike ride," she continued. "After a few tumultuous years, it's heartening to see communities coming together to hang out, support local businesses, and have some fun."
Six out of the seven continents are represented (maybe next year, Antarctica), and all of the top 10 spots are located in different countries. Only one U.S. city made that cut, but several others earned a spot lower down on the list. The overall winner? Laureles, a culturally rich barrio located in Medellín, Colombia.
Scroll below to see the 10 coolest neighborhoods — and perhaps start planning your next vacation.
Laureles
Medellín, Colombia
mauritius images GmbH / Alamy Stock Photo
Although it has "a pretty laid-back reputation," per Time Out, Laureles is home to a thriving nightlife scene and hopping concert venue/soccer stadium. The neighborhood boasts stunning views of the Andes mountain range as well as ample parks and outdoor spaces.
Take a look at this guide to living like a local in Laureles.
Smithfield
Dublin, Ireland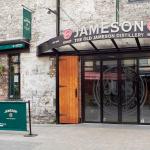 Radharc Images / Alamy Stock Photo
One of Dublin's oldest neighborhoods, Smithfield, comes in at No. 2. According to VisitDubin.com, the area is a "hipster hangout, where glass and steel apartment buildings overlook the old cobblestones of the central." It's also home to the Jameson Distillery, built way back in 1780 and located in Smithtown's central square.
Carabanchel
Madrid, Spain
Israel Hervás Bengochea / Alamy Stock Photo
Next up is Carabanchel, an artsy neighborhood that has earned the nickname "the Soho of Madrid." The formerly working-class locale is now home to more than 130 artists spread throughout 40 studios, workshops, and other creative spaces, per the city's culture and tourism department.
Havnen
Copenhagen, Denmark
Chris Jackson/Getty Images
Havnen scored the No. 4 ranking in part for its wealth of waterfront activities, including its solar-powered GoBoats and free-to-rent Green Kayaks. The neighborhood is also home to the Royal Danish Theatre and the recently completed Opera Park.
Sheung Wan
Hong Kong
The top-ranked neighborhood in Asia, Sheung Wan offers a mix of antiquity and modernity. Visit its historic temples, then go shopping in its stylish boutiques and grab a bite to eat one of its contemporary restaurants. Learn more about the lively district with Time Out's complete guide.
Brunswick East
Melbourne, Australia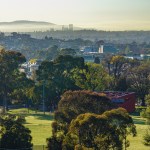 You've heard of Brunswick, but how about Brunswick East? Eclectic and "increasingly cool," per Time Out, this Melbourne suburb has everything an extrovert could dream of: hip coffee shops, cozy bars, and plenty of live music venues. Even cooler? It also hosts the CERES Community Environment Park, a sustainable space complete with a community vegetable garden, education centers, and more.
Mid-City
New Orleans, U.S.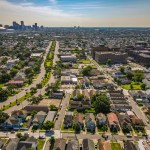 Representing Louisiana and the U.S. in the top 10, Mid-city is just east of New Orleans' French Quarter and its vibe is "quirky, unpretentious, and funky," according to New Orleans & Company. Hit up a po' boy shop, scope out the colorful houses and centuries-old oak trees, and then cap off your day with a cold one at one of the neighborhood's microbreweries.
Isola
Milan, Italy
Vincenzo Lombardo/Getty Images
Across the pond in Europe once more, we have No. 6. Per AFAR, Isola is Milan's "slightly offbeat, somewhat hipster, and completely all-natural neighborhood." It's rich with vibrant street art, designer and vintage shopping, a weekly outdoor market, and, of course, delicious food and wine.
West
Amsterdam, Netherlands
Amsterdam West, or just West, is the city's most densely populated borough, with nearly 145,000 inhabitants, according to AmsterdamSights.com. Highlights of the multicultural district include a "fairytale" church, a daily street market, and the Museum Het Schip — showcasing the famed Amsterdam School style of architecture.
Tomigaya
Tokyo, Japan
World Discovery / Alamy Stock Photo
Rounding out the top 10 is Tomigaya in Tokyo. Close to Shibuya — a major commercial district and home to what's often referred to as the world's busiest pedestrian crossing — Tomigaya is a quieter, more residential neighborhood. Full of cute cafes, local grocers, and mom-and-pop shops, it offers a more calm and collected pace while still being adjacent to all the action. Interested in visiting? Here are 26 things to do there.
Check out the complete ranking of the world's 40 coolest neighborhoods here.