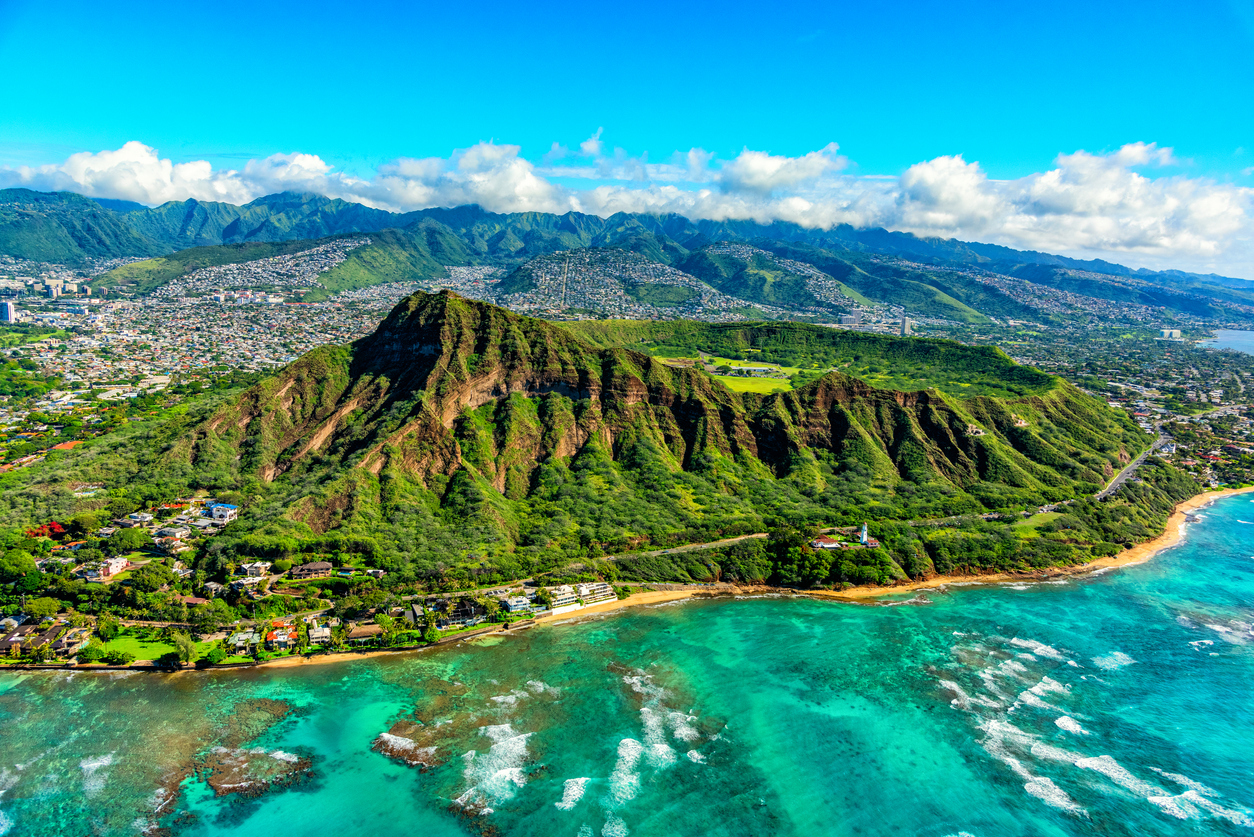 Art Wager / iStock
Hawaii celebrated a hard-earned milestone this past June: For the first time in state history, zero young women under the age of 18 were incarcerated. The achievement is the result of years of effort to transform the juvenile justice system — and the state's only youth correctional facility along with it.
The sprawling, 500-acre Kawailoa Youth and Family Wellness Center sits at the foot of the lush green Olomana mountain in Oahu, Hawaii. There, Mark Patterson heads up the cause to provide a pu'uhonua, or "place of refuge" in Hawaiian, to its residents. In 2012, more than 100 juvenile offenders were living at the facility. These days, there are around 15, according to Hawaii News Now. Patterson stresses that the state's achievement is by no means a stroke of luck.
"When I talk about zero girls in the system, it's because it was a conscious effort to focus on a particular profile of girls in our systems," he told NBC News. He added: "We're not saying that we've solved a social issue. We're saying that the treatment and the system that we put together for care is working."
That system for care involves shifting away from a punitive model and instead focusing on understanding the backgrounds of juvenile offenders, the vast majority of whom have experienced some combination of poverty, trauma, addiction, homelessness, and abuse, Patterson told newspaper Ka Wai Ola. It's a move that builds on nearly two decades of action.
In 2004, Girls Court was founded by Judge Karen M. Radius to "address the needs of Hawaii's at-risk girls and female offenders and ensure that they are adequately considered in policy and programming." Five years later, Hawaii was granted federal funding for Project Kealahou, a successful six-year, federally-funded program that focused on "improving services and outcomes" for at-risk girls. Then, in 2014, Hawaii passed Act 201, legislation intended to "reduce court referrals of youth, improve probation for justice-involved youth, and target community-based programs."
That same year, Patterson was appointed as administrator for the Hawaii Youth Correctional Facility (HYCF). He partnered with the nonprofit Vera Institute of Justice to analyze where girls were falling through the cracks, advocated for more funding, and incorporated a farming program to foster self-esteem. "When you actually work and till land and produce a product, and then eat it or provide for the community, there is a sense of worth of who you are and where you fit into the community," he told NBC. In 2018, HYCF was renamed the Kawailoa Youth and Family Wellness Center, symbolizing the transformation in the facility's culture.
The June milestone is hopefully an indication of more progress to come, but until then, those who worked hard to make it happen are celebrating its arrival. "You've got to understand that people's blood, sweat, and tears went into this moment," Cathy Betts, director of Hawaii's Department of Human Services, told The Washington Post. "It doesn't happen overnight."
And the transformative work isn't going to stop overnight either. "This is not a zero … everybody's finished, we can go home," Patterson said. "Now the question is sustaining zero."