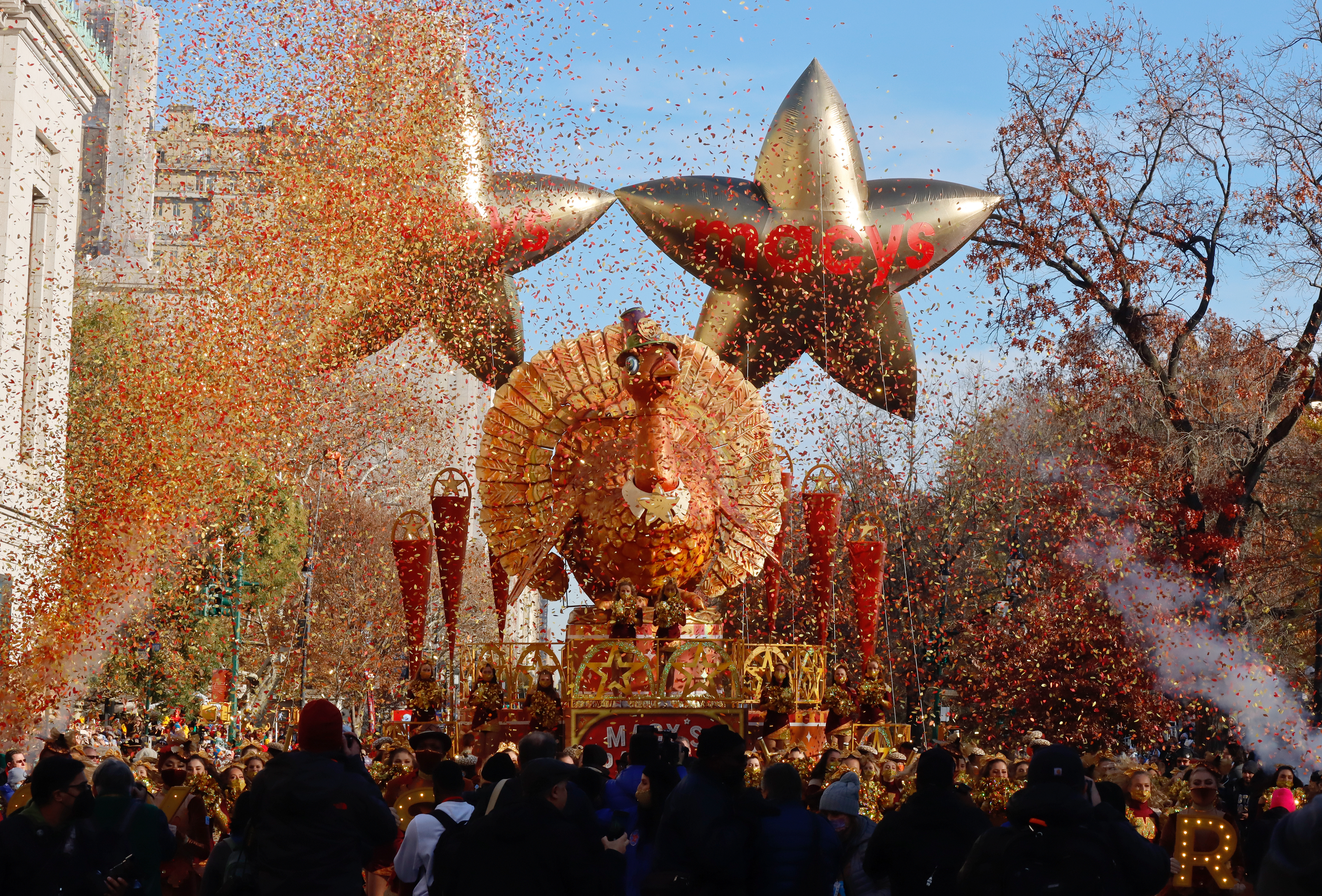 Gary Hershorn / Corbis News via Getty Images
The iconic Macy's Thanksgiving Day Parade has sparked joy for nearly a century, serving as the perfect accompaniment to a holiday gathering. This year, after two years of modified celebrations due to the COVID-19 pandemic, the festivities will return in full force on November 24, airing live at 9 a.m. on NBC. The historic parade has something for everyone, including larger-than-life balloons, majestic floats, cheery marching bands, celebrity performances, and the famous Radio City Rockettes.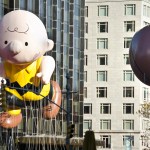 Rossella De Berti / iStock
Now one of New York City's most treasured traditions, the first parade occurred on Thanksgiving Day in 1924. Despite the date, because it was intended to showcase the opening of the store's flagship location and ramp up holiday season shopping, it was initially called the "Christmas Parade." At that time, Macy's Manhattan Herald Square location, with its 1 million square feet of retail space, was known as the "World's Largest Store," according to History.com. Much like today, the first parade was quite a spectacle, featuring "elephants and other animals from the Central Park Zoo," according to Country Living.
Although Macy's wasn't the first to host a corporate-sponsored parade, History.com reports, it was the first parade of its kind in New York City. Before that, the city's only Thanksgiving parade had involved children costumed as "ragamuffins" in face paint and tattered clothes who knocked on doors asking, "Anything for Thanksgiving?" and collecting small treats. Except for a three-year hiatus during WWII, the "marathon of mirth," as it was initially advertised, has taken place every year for the past nine decades.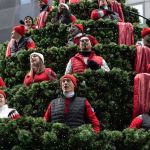 YUKI IWAMURA / AFP via Getty Images
This year, the celebrations will feature familiar favorites and some new attractions. That includes two performances from Broadway's Tony Award-winning musicals Moulin Rouge! The Musical and SIX and several performances from groups like Ballet Hispanico, Big Apple Circus, Boss Kids, and Phantom Limb, according to NBC. Also on the books are celebrity performances and appearances from the likes of Paula Abdul; Big Time Rush; Cam; Jordin Sparks; Sean Paul; the cast and Muppets of Sesame Street; Jimmy Fallon and the Roots; the cast of Peacock's Pitch Perfect: Bumper in Berlin; Dionne Warwick; Santa Claus; and more.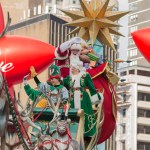 For those who wish to see the parade in person, the route includes 2.5 miles of public viewing from the Upper West Side to Midtown, beginning at Central Park West. Other public viewing spots include Central Park South & 6th Avenue and 6th Avenue – according to the website, some of the best views are from West 59th to West 38th Streets.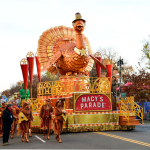 Eugene Gologursky / Getty Images for Macy's Inc.
Across the country, other notable parades are also taking place on Thanksgiving Day, including the Chicago Thanksgiving Parade, the 6abc Dunkin' Thanksgiving Day Parade, and America's Thanksgiving Parade in Detroit, the latter of which also began in 1924.
The 96th Macy's Thanksgiving Day Parade will air live on national TV at 9 a.m. in all time zones on NBC and Peacock.