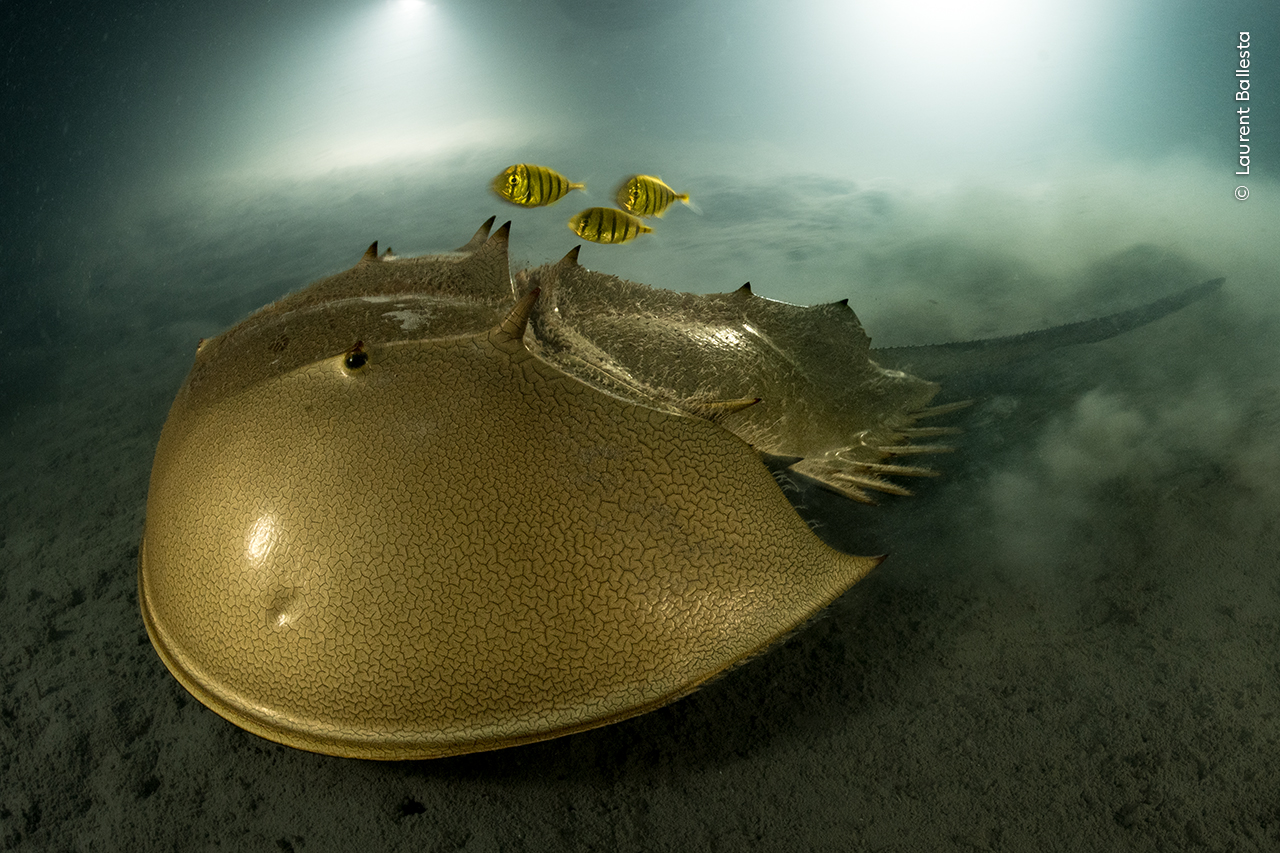 Laurent Ballesta / Wildlife Photographer of the Year
The results are in for the 2023 Wildlife Photographer of the Year awards — and the competition was stiff. Judges whittled down a whopping 49,957 entries from 95 countries to select 19 category winners. They include an underwater image of a mother hippopotamus and her young in South Africa, a mystical shot of a fungus releasing its spores in Greece, a forest illuminated with fireflies in India, and more.
French photographer and marine biologist Laurent Ballesta was named Wildlife Photographer of the Year for his photo of a tri-spine horseshoe crab accompanied by three golden trevally fish. Titled "The golden horseshoe," the radiant shot showcases the resilience of a species that has survived for over 100 million years but currently faces extinction due to habitat loss and overfishing.
"To see a horseshoe crab so vibrantly alive in its natural habitat, in such a hauntingly beautiful way, was astonishing," jury chair and editor Kathy Moran said in a statement. "We are looking at an ancient species, highly endangered, and also critical to human health. This photo is luminescent."
Ballesta, 49, is only the second photographer in the competition's 59-year history to earn the honor twice — his captivating photo of camouflage groupers spawning under a full moon took the top spot in 2021. He was also recognized in last year's contest, winning the portfolio prize for a collection of images revealing a rich array of life under ice shelves in the Antarctic ocean.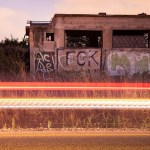 Carmel Bechler / Wildlife Photographer of the Year
In an effort to foster young talent, the competition includes multiple categories for photographers under 18 and also awards a second grand title: The Young Wildlife Photographer of the Year. The 2023 honor went to 17-year-old Carmel Bechler from Israel for "Owls' road house," an electric image of barn owls perched in the window of an abandoned building. The teen hid behind his family's car to steal the shot, using long exposure times to capture the trails of light and color from passing headlights.
"I hope to share with my photography that the beauty of the natural world is all around us, even in places where we least expect it to be, we just need to open our eyes and our minds," said Belcher, who has been training his camera on wildlife since age 11.
"This photograph has so many layers in terms of content and composition," Moran commented. "It simultaneously screams 'habitat destruction' and 'adaptation,' begging the question: If wildlife can adapt to our environment, why can't we respect theirs?"
Wildlife Photographer of the Year is developed and produced by the Natural History Museum, London, where the 2023 honored photos will be displayed through June.
"Whilst inspiring absolute awe and wonder, this year's winning images present compelling evidence of our impact on nature — both positive and negative," museum director Doug Gurr commented. "Global promises must shift to action to turn the tide on nature's decline."
Entries for next year's competition will open Oct. 16, and photographers of all ages, skill levels, and nationalities are encouraged to submit.
Scroll down to check out more of the winning images.
"Hippo nursery" by Mike Korostelev, Russia — Winner, Underwater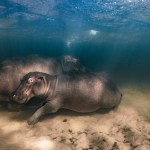 Mike Korostelev / Wildlife Photographer of the Year
"Lights fantastic" by Sriram Murali, India — Winner, Behaviour: Invertebrates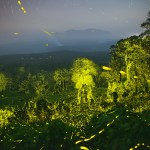 Sriram Murali / Wildlife Photographer of the Year
"The wall of wonder" by Vihaan Talya Vikas, India — Winner, 10 Years and Under
Vihaan Talya Vikas / Wildlife Photographer of the Year
"The art of courtship" by Rachel Bigsby, U.K. — Winner, Natural Artistry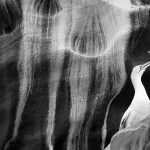 Rachel Bigsby / Wildlife Photographer of the Year
"Last breath of autumn" by Agorastos Papatsanis, Greece — Winner, Plants and Fungi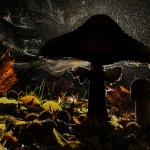 Agorastos Papatsanis / Wildlife Photographer of the Year
"Birds of the midnight sun" by Knut-Sverre Horn, Norway — Winner, Urban Wildlife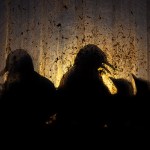 Knut Sverre Horn / Wildlife Photographer of the Year
"Life on the edge" by Amit Eshel, Israel — Winner, Animals in their Environment
Amit Eshel / Wildlife Photographer of the Year
"Out of the blue" by Ekaterina Bee, Italy — Winner, 11-14 Years
Ekaterina Bee / Wildlife Photographer of the Year
"Face of the forest" by Vishnu Gopal, India — Winner, Animal Portraits
Vishnu Gopal / Wildlife Photographer of the Year
"The tourism bulldozer" by Fernando Constantino Martínez Belmar, Mexico — Winner, Photojournalist
Fernando Constantino Martínez Belmar / Wildlife Photographer of the Year
"Silence for the snake show" by Hadrien Lalagüe, France — Winner, Behaviour: Birds
Hadrien Lalagüe / Wildlife Photographer of the Year
"The dead river" by Joan de la Malla, Spain — Winner, Wetlands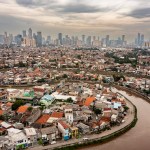 Joan de la Malla / Wildlife Photographer of the Year
'The ice ibex' by Luca Melcarne, France — Winner, Rising Star Portfolio Award
Luca Melcarne / Wildlife Photographer of the Year