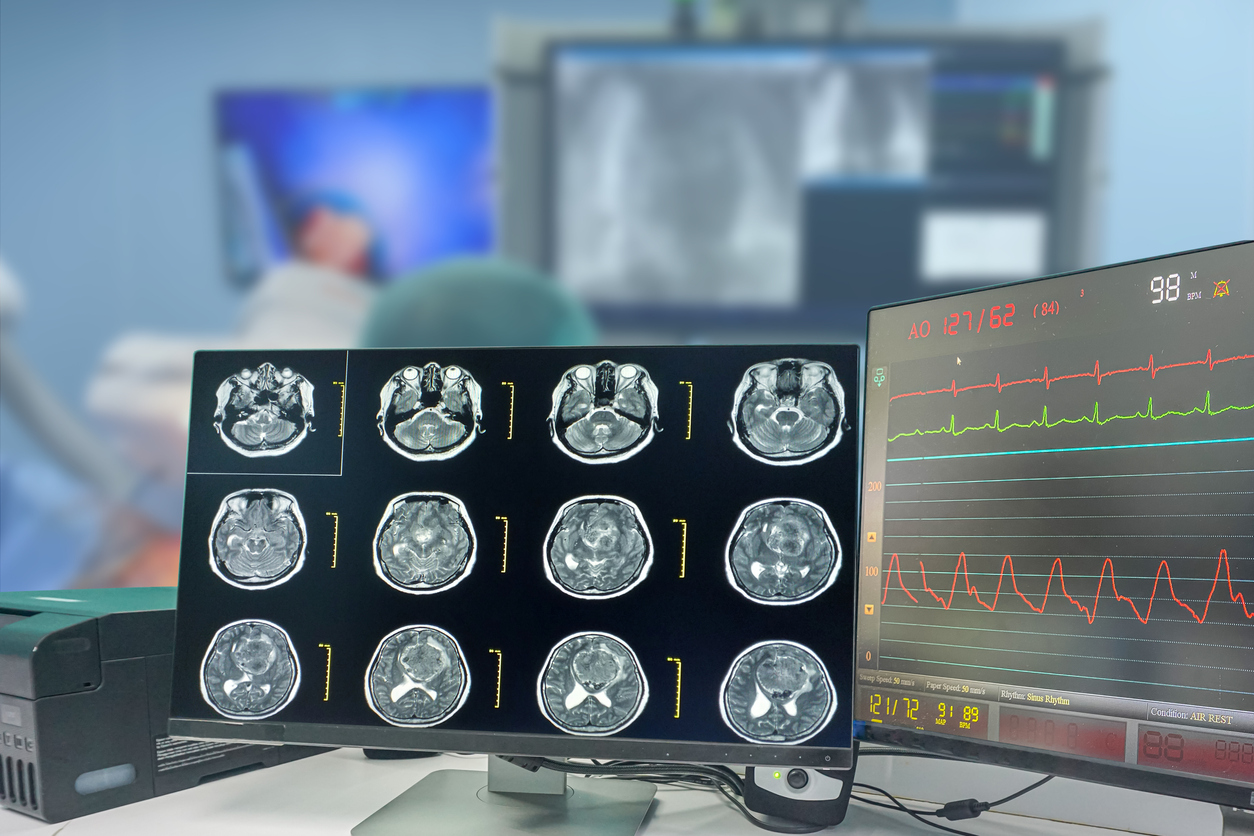 Tonpor Kasa / iStock
Researchers from Brown University and the Massachusetts Institute of Technology have discovered a new way of administering medication to mice with malignant brain tumors — a milestone achievement that could one day help treat humans who are battling brain cancer.
Brain cancers are notoriously difficult to treat, with glioblastoma being the most aggressive and common malignant brain cancer. Treatments are hindered by the blood-brain barrier, which "restricts the passage of most drugs to the brain," the study explains. This contributes to the high mortality rate in patients: Fast-growing glioblastoma has a median survival of 15 months from diagnosis. 
Treatment for brain cancer is limited, with traditional medical treatment involving surgery to remove as much of the tumor as possible, followed by radiation therapy and chemotherapy.
For the study, the team focused on a type of peptide — a "chain of amino acids linked by chemical bonds," a press release explains — and modified it by creating a staple between amino acids in the sequence and also incorporated fluorine molecules.
Sean Lawler, study author and Brown University associate professor of pathology and laboratory medicine whose work largely investigates therapeutic approaches for brain cancer treatment, said this "enhanced peptide," or macrocyclic cell-penetrating peptide M13, was not only more efficient at getting past the blood-brain barrier, but it also lasted longer in the bodies of the mice.
"And then we were able to hook it up to a cancer drug and test it in mouse models of glioblastoma. That was our major step forward," he said in the release.
RELATED: New Study Creates First-Ever "Atlas" Describing Link Between Fungi and 35 Types of Cancer
Because the peptide was tested on mice and not humans, the trial is considered preclinical, but it's promising nonetheless. Results showed that cell death due to the enhanced peptide was seen mainly in tumor cells, not in healthy areas of the brain.
"This new technology allowed us to test drugs against brain cancer that previously hadn't been used against glioblastoma because they hadn't been able to cross the blood-brain barrier," said study author Jorge L. Jimenez Macias.
This shows, for the first time, that "the linking of an anti-cancer drug to a macrocyclic cell-penetrating peptide leads to effective dosing in mice at many times higher than the drug alone, which can significantly extend survival," Jimenez Macias further explains.
This research, which will be published in the December issue of Journal of Controlled Release, provides hope for the future of brain cancer treatment.
"We were not only able to get a drug into the brain, but to deliver it at a concentration that should be able to kill tumor cells," Lawler said.
He added, "We think this is a significant finding that could ultimately inform new approaches to treating people who face some of the most severe brain cancer diagnoses."