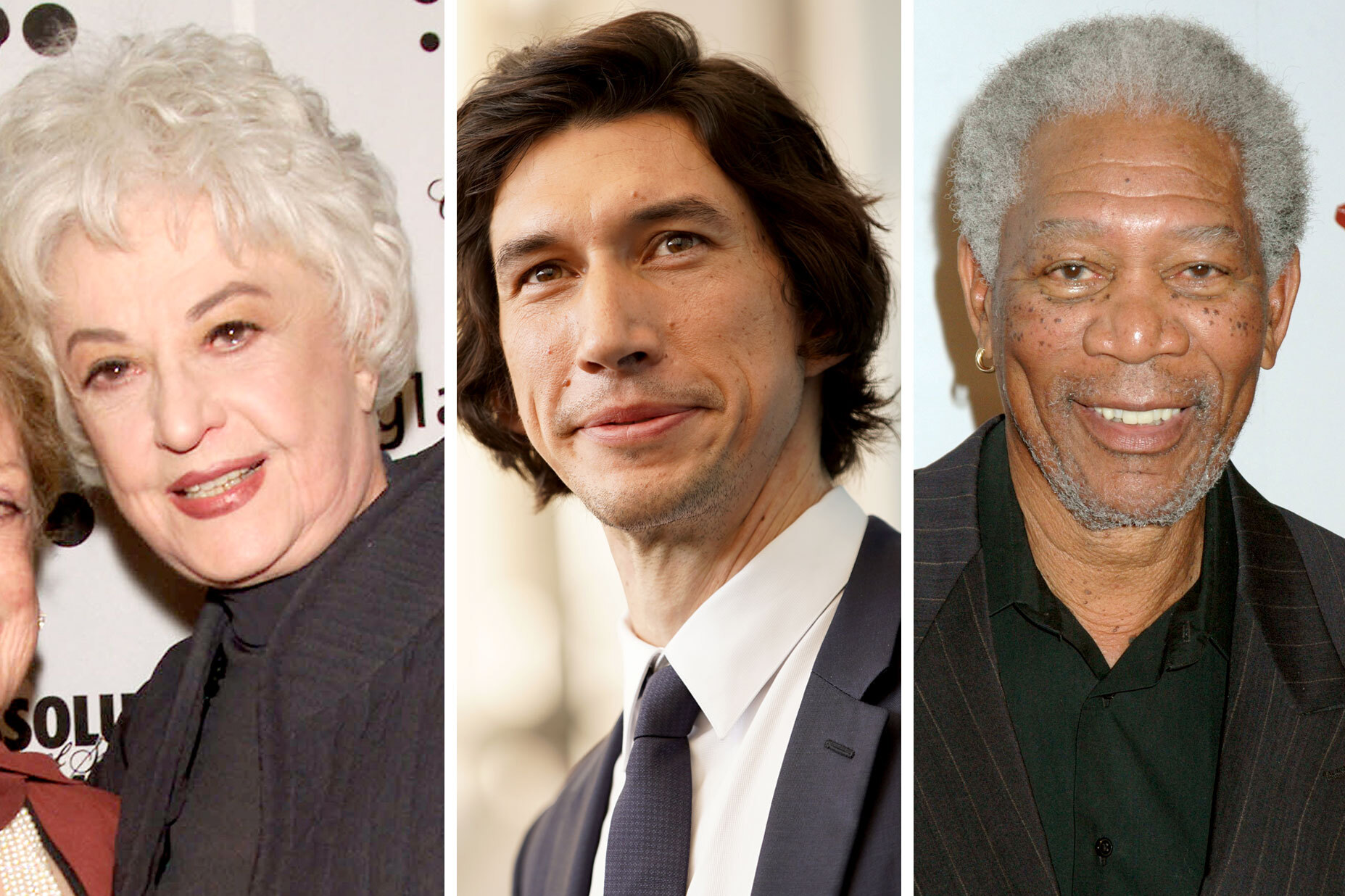 From left: Evan Agostini via Getty Images, Denis Makarenko/ Shutterstock, s_bukley/ Shutterstock
Before Bea Arthur was Dorothy Zbornak on Golden Girls, Pat Sajak hosted Wheel of Fortune, and Tom Selleck was Dr. Richard Burke on Friends, these celebrities served in the U.S. Military. It's a reminder that people from all different walks of life come together in service of their country, and of how important it is to honor those who've done so — whether they're celebrities, family members, friends, neighbors, or strangers.
This Memorial Day, we've compiled a list of actors, singers, and celebrity hosts who spent a portion of their lives in service: from the Marines and Army to Air Force and more. As we recognize these individuals, we also hold special space for those who sacrificed their lives to protect others.
Bea Arthur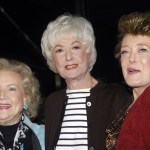 Photo by Desiree Navarro/FilmMagic via Getty Images
Born Bernice Frankel, Arthur enlisted in the Marine Corps Women's Reserve five days after the military branch started recruiting women for the first time. According to a handwritten letter, she was eager to help even though she had another job lined up: "I was supposed to start work yesterday, but heard last week that enlistments for women in the Marines were open, so decided the only thing to do was to join."
The former Golden Girls star served as a typist in Washington, D.C., before becoming a driver and dispatcher in North Carolina. In 1945, she was honorably discharged at the rank of staff sergeant.
Tony Bennett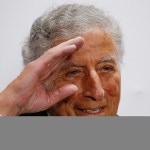 DOMINICK REUTER/AFP via Getty Images
In 1944, Bennett was drafted into the U.S. Army at 18 during the final stages of World War II. The Grammy winner was deployed to Europe in 1945, among those who replaced soldiers who lost their lives in the Battle of the Bulge.
Once the Germans surrendered in May 1945, Bennett was stationed in post-war Germany, where he fittingly joined a band that entertained the troops, according to War History Online. Only a few years after his service, he signed with Columbia Records and released his first No. 1 song "Because of You" in 1951.
Johnny Carson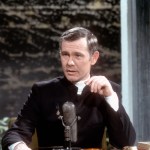 Photo by Michael Ochs Archives/Getty Images
Before Carson became the legendary king of late-night TV, he wore a lot of hats — magician, writer, and member of the Navy. After he graduated from high school, he joined the Navy and went to midshipmen's school at Columbia University. He then spent the latter part of World War II as an ensign serving in the Pacific, per The New York Times.
Clint Eastwood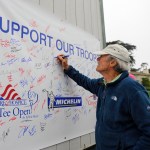 The actor and director served in the Army during the Korean War. He got a job as a swimming instructor and stayed at Fort Ord in California. According to the U.S. Department of Defense, he was a passenger on a torpedo bomber that crashed off the California coast near Point Reyes due to engine problems. Fortunately, Eastwood and the pilot survived after swimming to safe shores about two miles away.
He was honorably discharged from the Army in 1953 — and soon after started his career in the film industry.
Morgan Freeman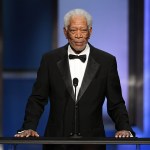 Kevin Winter/Getty Images for WarnerMedia
In 1955, Freeman turned down a drama scholarship from Jackson State University and instead enlisted in the Air Force. According to the U.S. Department of Defense, he was trained to be an automatic tracking radar repairman.
About four years into his service, he was honorably discharged as an airman first class and moved to Los Angeles, where he took acting classes and studied theater. He'd go on to film many movies with military connections, such as High Crimes and Glory.
Elvis Presley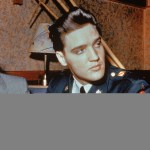 Photo by Getty Images/Getty Images
The King of Rock 'n' Roll entered the U.S. Army in 1958. During his active military career, he served as a member of two different armor battalions, in Texas and Germany. It was in Germany where he reportedly met his future wife Priscilla at a party. Presley was discharged from active duty in 1960, soon after he was promoted to sergeant.
Willie Nelson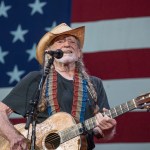 Rick Kern/WireImage for Shock Ink via Getty Images
The legendary singer and songwriter enrolled in the Air Force after he left high school in 1950, per Military.com. His service lasted about nine months due to back problems, which led him to being medically discharged. Decades later, Nelson continues to use his voice to advocate for veterans by supporting post-traumatic stress disorder awareness programs and participating in charity concerts.
Tom Selleck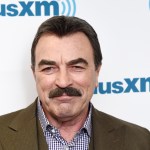 Ilya S. Savenok/Getty Images
The star of Blue Bloods (and for Friends fans, Dr. Richard Burke), Selleck served from 1967 to 1973, which included six months of active duty. He was issued draft orders during the Vietnam War and joined the 160th infantry regiment of the California National Guard. "I am a veteran. I'm proud of it," he said, according to Military.com. "I was a sergeant in the U.S. Army infantry, National Guard, Vietnam era. We're all brothers and sisters in that sense."
Hugh Hefner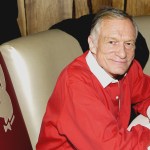 John Heller/WireImage via Getty Images
Hefner, the founder of Playboy, was an Army soldier in World War II. After graduating high school in 1944, he enlisted in the Army as an infantry clerk and won a sharpshooter badge during basic shooting, Military.com notes. In addition, he contributed cartoons for Army newspapers before getting released in 1946.
Pat Sajak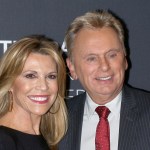 Jim Spellman/WireImage via Getty Images
The iconic Wheel of Fortune host served in the Army in Vietnam as a DJ for the Armed Forces Radio and Television Service, playing music for troops. "I used to feel a bit guilty about my relatively soft duty," Sajak said, adding: "But I always felt a little better when I met guys who came into town from the field and thanked us for bringing them a little bit of home."
James Earl Jones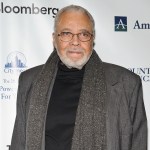 Daniel Zuchnik/WireImage via Getty Images
In 1953, Earl Jones (whom we now know as the voice of Star Wars' Darth Vader) was commissioned a second lieutenant and decided to forgo medical school, Military.com reports. The actor went on to become a cadet and a member of the Pershing Rifles Drill Team, and was eventually promoted to first lieutenant. However, rather than pursue a career in the Army, he decided to pursue his dream of acting.
Chuck Norris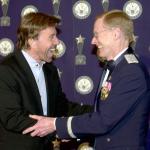 PJF Military Collection via Alamy Stock Photo
Born Carlos Ray Norris, the famed martial artist enlisted in the Air Force in 1958 after high school. He joined as an air policeman and was stationed at Osan Air Base in South Korea, which is where he picked up martial arts skills, got a black belt in Tang Soo Do (a form of Korean karate), and was nicknamed "Chuck" by a fellow airman.
Adam Driver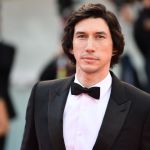 ALBERTO PIZZOLI/AFP via Getty Images
The actor said in a 2015 Ted Talk that he felt "an overwhelming sense of duty" after the 9/11 attacks, which prompted him to join the Marines. He added, "I loved being a marine. It's one of the things I'm most proud of having done in my life."
He served for two years and eight months before getting medically discharged — with the rank of lance corporal — due to an injury he got while biking. After his service, he went to school at Juilliard, started acting professionally, and eventually merged his Army and acting background into the nonprofit Arts in the Armed Forces, which was founded in 2006 and provided free arts programming for U.S. active-duty service members, veterans, military support staff, and their families. It dissolved in February 2023.
Zulay Henao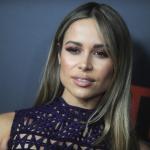 Storms Media Group / Alamy Stock Photo
The Colombian-American actor served three years in the U.S. Army, enlisting shortly after high school and going to basic training at Fort Bragg in North Carolina, per The Wrap. "The first day of basic training was really hard," she told Maxim, adding, "I quickly realized I'd have to change my attitude if I was going to get through it. I've always tried to make the most out of my experiences, but that one was tough."
Drew Carey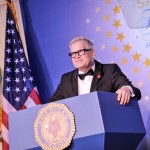 Before hosting The Drew Carey Show and The Price Is Right, Carey performed stand-up comedy while serving in the military in the 1980s. He signed up for the Marine Corps Reserve in his early 20s after struggling academically in college, and he went on to serve for six years, reaching the rank of sergeant.
According to the blog Together We Served, Carey primarily worked as a field radio operator in the 3rd Battalion, 25th Marine Regiment, in Ohio — where he honed his comedy skills.
Sunny Anderson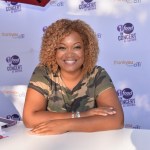 Daniel Boczarski/Getty Images for Food Network Magazine
Anderson — celebrity chef and bestselling author — joined the Air Force in 1993 and served in Seoul, South Korea as a military radio host. From there, Anderson worked for San Antonio's Air Force News Agency Radio and Television and was honorably discharged in 1997 as a senior airman.
When asked on the Rachael Ray Show about her favorite memories of her service, Anderson said they were "the travel, the camaraderie" and "teamwork."
Kris Kristofferson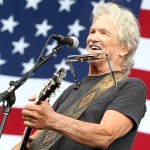 Garry Miller/ Getty Images
In addition to being an actor, singer, songwriter, and Rhodes scholar, Kristofferson is also an Army veteran.
He joined the Army in 1960 and received flight training at Fort Rucker, Alabama, where he became a helicopter pilot. He later completed Ranger School and was stationed in West Germany, where he formed a band. Come 1965, he left the Army to pursue songwriting, which would be the start of a decades-long career in music.
RELATED: Never Too Old to Succeed: Inspiring People Who Achieved Great Things Later in Life