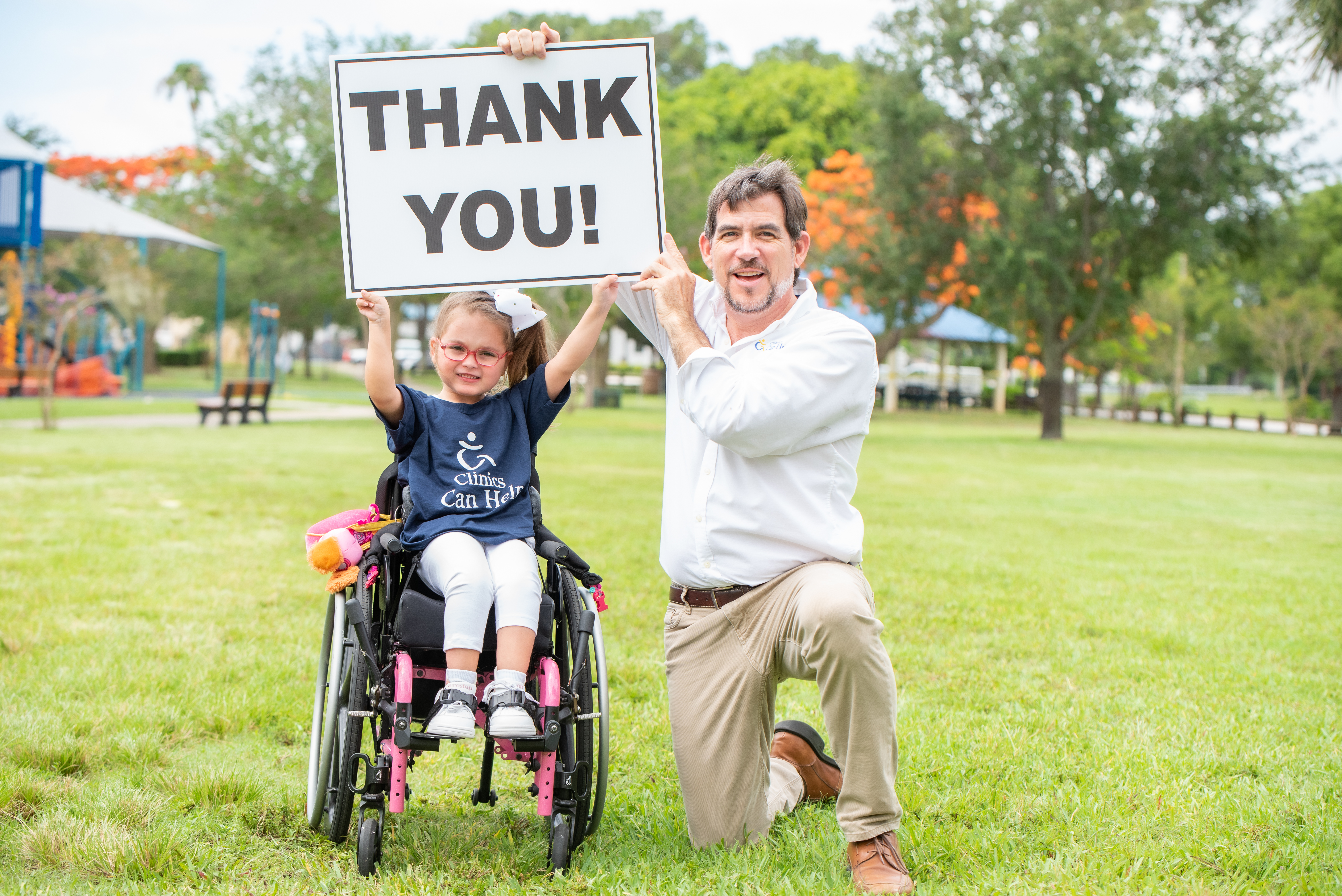 Tracey Benson Photography
According to the nonprofit Partners for World Health, U.S. hospitals discard more than 5 million tons of medical supplies, equipment, and trash each year. Owen O'Neill is interested in that discard — specifically the equipment, like wheelchairs, that could go to someone else in need.
In 2002, O'Neill began working as a hospice nurse in Palm Beach County, Florida. After his patients died, many of their grieving loved ones would ask O'Neill to remove the medical equipment that was no longer needed and served as a painful reminder of their loss.
Those requests inspired the 2005 formation of Clinics Can Help, a not-for-profit that has provided gently used, donated medical equipment to more than 12,500 children and adults.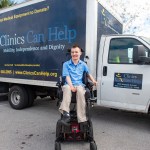 Tracey Benson Photography
"People would want to donate the medical equipment," O'Neill, 55, told Nice News. "The empty hospital bed reminded them of someone they'd loved being sick, and they didn't want to have that memory. They wanted to remember them as the friends and people that they were."
The equipment, collected from hospitals, doctors' offices, individuals, and nonprofits, is re-homed to people who might not otherwise be able to afford it, many of whom O'Neill had met at the low-income clinics where he volunteered.
"Recycling medical equipment is a simple, cost-effective solution to increasing access to medical care," said O'Neill, who now serves as Clinics Can Help's CEO. "We clean, refurbish it, and give it up to someone who needs it."
Clinics Can Help aims to make medical equipment and supplies accessible to anyone who is in need, regardless of financial or physical obstacles, and serves patients of all ages. In doing so, the not-for-profit agency is working to address health inequity and hopefully reduce the chances of patients requiring another expensive trip to the hospital after a medical event like a fall.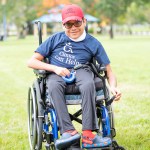 Tracey Benson Photography
"When you fall out of bed and break a hip, the chances of passing after a broken hip are about 75%. And it was happening all the time," O'Neill explained, noting that having proper medical equipment reduces that risk of death and rehospitalization.
One recipient, Casey Bicknell, who suffered a bilateral head injury when he was 17, received equipment from Clinics Can Help after going through millions of dollars in medical insurance. O'Neill shared that Casey's father Barry "wanted to bring him home, and he was afraid that if he couldn't bring him home, he'd just end up going to a nursing home."
"We set him up with all the equipment he needed to bring his son home," he said.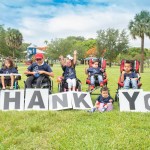 Tracey Benson Photography
"You took the time to care by asking about my son Casey's condition. Then, with your knowledge, you began to give us more than we asked for. You said you will need this and that, etc. I was both overwhelmed with everything that was needed and keep thinking: 'How much this is going to cost?' I pulled out my checkbook, but you said it would cost me nothing! I cried. No one in my life has ever cared to offer us help for free," Barry wrote in a testimonial featured on the organization's website.
And Casey and Barry aren't Clinics Can Help's only grateful recipients — 97% of the not-for-profit's clients agreed that they were "treated with consideration" by the staff, and 91% agreed that the medical equipment improved their quality of life, per its website.
RELATED: Inspiring Teen Invents "POSH Pillow" to Help Breast Cancer Patients Travel More Comfortably in Cars: Exclusive
Proud to hold the title of the largest not-for-profit of its kind in Florida, Clinics Can Help has donated over $7 million worth of medical equipment and supplies in the past 12 years.
"When a person has access to the medical equipment and supplies that they need, they heal faster, with a greater chance of recovery, and they have the mobility, the independence, and the dignity for a quality level of life," said O'Neill. "We can make a big difference."