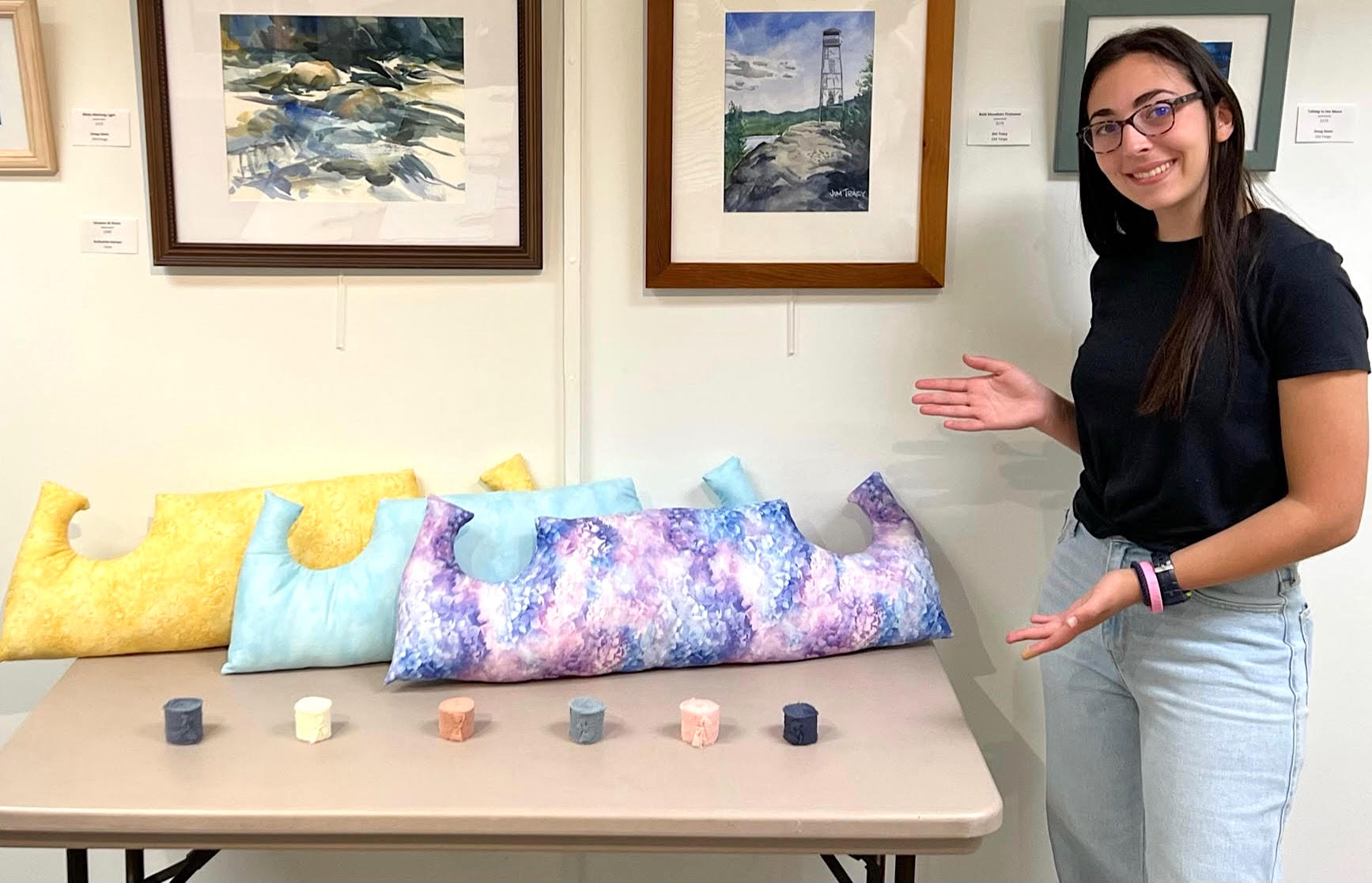 Courtesy of Charlotte Abrams
Every year, millions of people are diagnosed with breast cancer around the world. It's a disease many of us have experienced, either firsthand or through a friend or family member. When one compassionate young woman saw someone close to her feeling discomfort while traveling after a double mastectomy, she was inspired to support her in a special way — by sewing. At just 14 years old, Charlotte Abrams developed the first Post-Op Supportive Hug Pillow (POSH Pillow) to help breast cancer patients comfortably ride in cars following surgery.
"Making handmade creations is my way of expressing love," Abrams, now 17, told Nice News. "I realized there was something that I could do, and so I kind of just hurried down to my basement and started cutting and measuring and sewing and stuffing until I created the first POSH Pillow."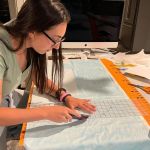 Courtesy of Charlotte Abrams
Designed to be placed across a person's chest, the pillow is kept snug by the tension of the seatbelt, reducing the pressure on the body. Though an experienced sewist since she was a young girl, Abrams had never attempted something of this kind before. "The first one that I made, honestly, I think part of it was like… it just was what it needed to be in a way," she said. "I don't know how I fully knew the right stuffing and the right sizing."
When Abrams, who lives in Upper Saddle River, New Jersey, saw what a difference her pillow made for her loved one, she knew she needed to share it with others, and the POSH Pillow Project was born. Over the next couple of years, she evolved her design, learned different stitching techniques, and created customizable sizing.
This year, the high school senior also began leading free POSH Pillow Project sewing workshops. She estimates that participants have created around 40-50 pillows — and the pattern is downloadable, so anyone can make their own at home.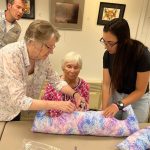 Courtesy of Charlotte Abrams
To ensure all POSH Pillows are free, and to supply materials for her workshop participants, Abrams relies on donations through a GoFundMe. But she one day hopes to expand the POSH Pillow Project and its reach. "I think that I definitely want to make it a bigger kind of thing, but also, it is a little bit down the road for me," she said. "But I definitely think it's possible, or, I like to say POSHible."
For now, she wants to start teaching students at the Waldorf school she attends how to make the pillows. And Abrams plans to take POSH with her to college too, though she hasn't quite decided on what it is she wants to do there. "I love learning in general, truly. And so I'm just so excited to explore and find what feels right for me."
Whatever road she follows, it's clear Abrams has a bright future ahead of her and will have an impact on many more people with her passion.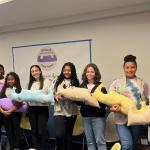 Courtesy of Charlotte Abrams
"Making the POSH Pillow on my own is so meaningful for me. But to see other people come together to be a part of it, it means so much," she said. "Every single time that I see everyone coming together to make them, I'm in awe because I'm in this room filled with so much love."
She added: "That's really the biggest thing that I've taken from this — just how much love there is in the world."