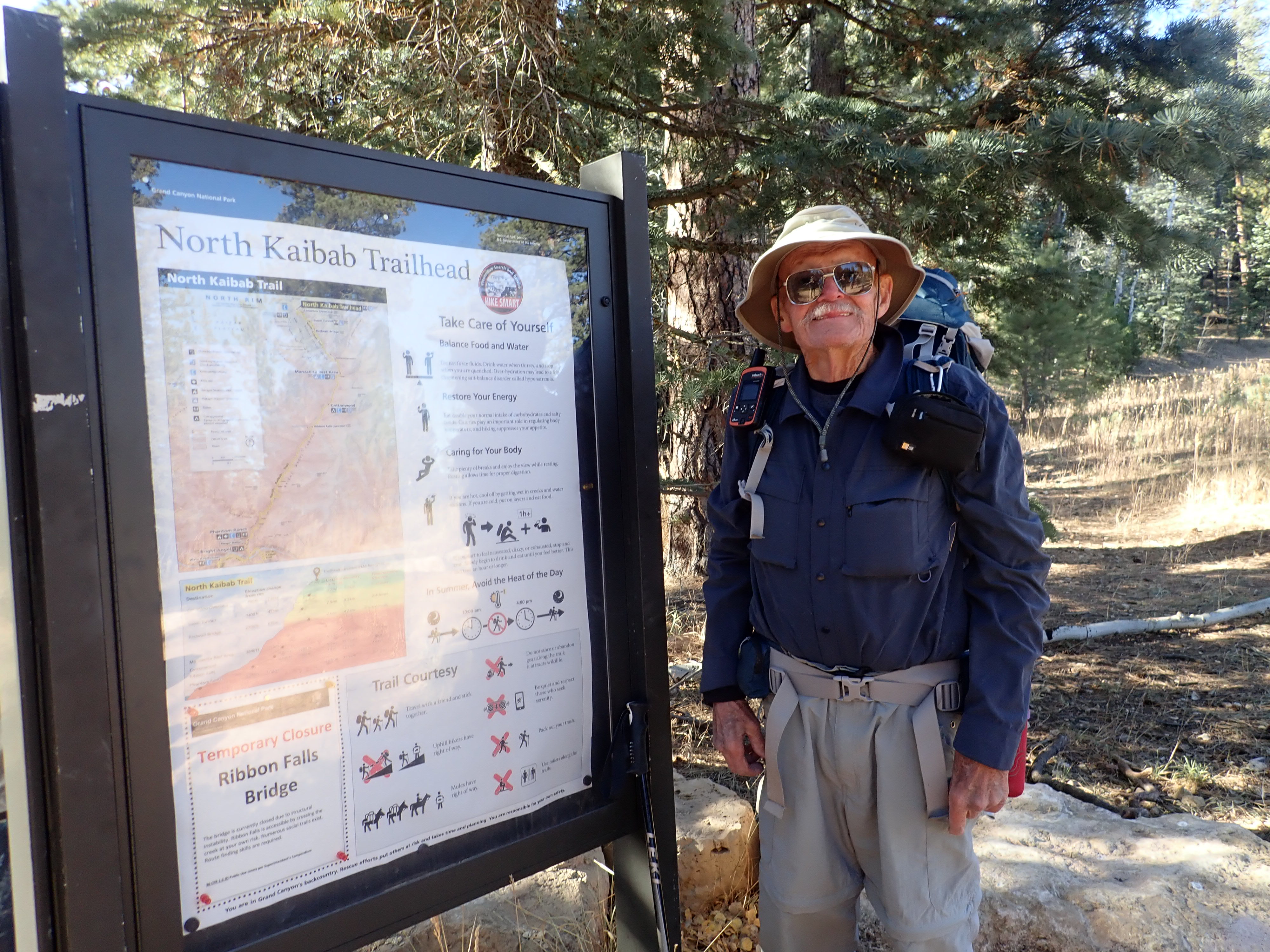 GUINNESS WORLD RECORDS
Wearing a sun hat, aviator sunglasses, and a heavy backpack, John Jepkema leaned against the Bright Angel Trailhead. To anyone passing, Jepkema looked like just another of the 5.9 million people who visit the Grand Canyon each year. But after an exhausting five-day overnight trek, Jepkema, at age 91, had become the oldest person to cross the Grand Canyon rim-to-rim on foot.
Of the accomplishment, Jepkema was a man of simple words, telling Guinness World Records in March, "It was something to do with my friends." Back in early November 2019, the Colorado resident decided to spend five days backpacking the Arizona national park along with four friends. He was the oldest among the group, with the youngest two members in their mid-60s, according to a video filmed by one of his friends that documented the record-breaking accomplishment.
Realizing the record was "open," Jepkema decided to pursue the challenge. The group started from the North Rim at the top of North Kaibab Trail. Their journey would take them 14.3 miles past waterfalls and cacti to the canyon's bottom. From there, Jepkema and his hiker pals would climb 9.6 miles to the top of Bright Angel Trail, making use of the park's various campgrounds along their journey.
Before he embarked on his expedition, Jepkema trained for four months to prepare: He would walk five to eight miles at least five days a week and also wore a backpack, starting at 20 pounds before gradually increasing the weight to over 30 pounds. "I did lots of walking with a full pack and as much trail and elevation changes as possible," he told Guinness World Records.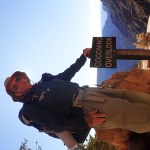 While some tourists opt to ride mules through the park's trails, Jepkema completed the entire length of the canyon by foot, with only two hiking poles for aid. It wasn't without its challenges, though. "Sidewalk miles are not the same as trail miles," he said, noting that he had to proactively think about where he would step next.
Jepkema, who picked up backpacking at age 79, also took frequent breaks to rest. "I would need to sit on a flat rock for a few minutes every hour or so," he said, using these opportunities to pause for photos and even take a moment to heat himself a cup of hot chocolate. Through the journey, Jepkema remained in good spirits, taking time to talk with passing hikers as well as park staff.
Jepkema revealed this wasn't his first time hiking the Grand Canyon. Despite not getting serious about hiking until he was 79, Jepkema has hiked from rim to rim twice before. He has also been to the bottom of the Grand Canyon six times, per Fox News.
For his accomplishment, Jepkema got a shoutout from Colorado Gov. Jared Polis, who posted to Facebook, "Incredible! 91-year-old John Jepkema of Craig, Colorado, is now the oldest person ever to hike Grand Canyon rim-to-rim! What an accomplishment!"
After completing the record, Jepkema donned a bright orange-colored T-shirt that read: "The Man, The Myth, The Legend." He joined the ranks of other Grand Canyon record holders like Nik Wallenda, who was the first person to cross a hire wire over the national park, and F Dale Sanders, who achieved the record for the oldest person to cross the Grand Canyon rim-to-rim-to-rim on foot at age 85.
Reflecting on his history-making adventure, Jepkema was humble and concise: "It was kind of neat what I was able to do."