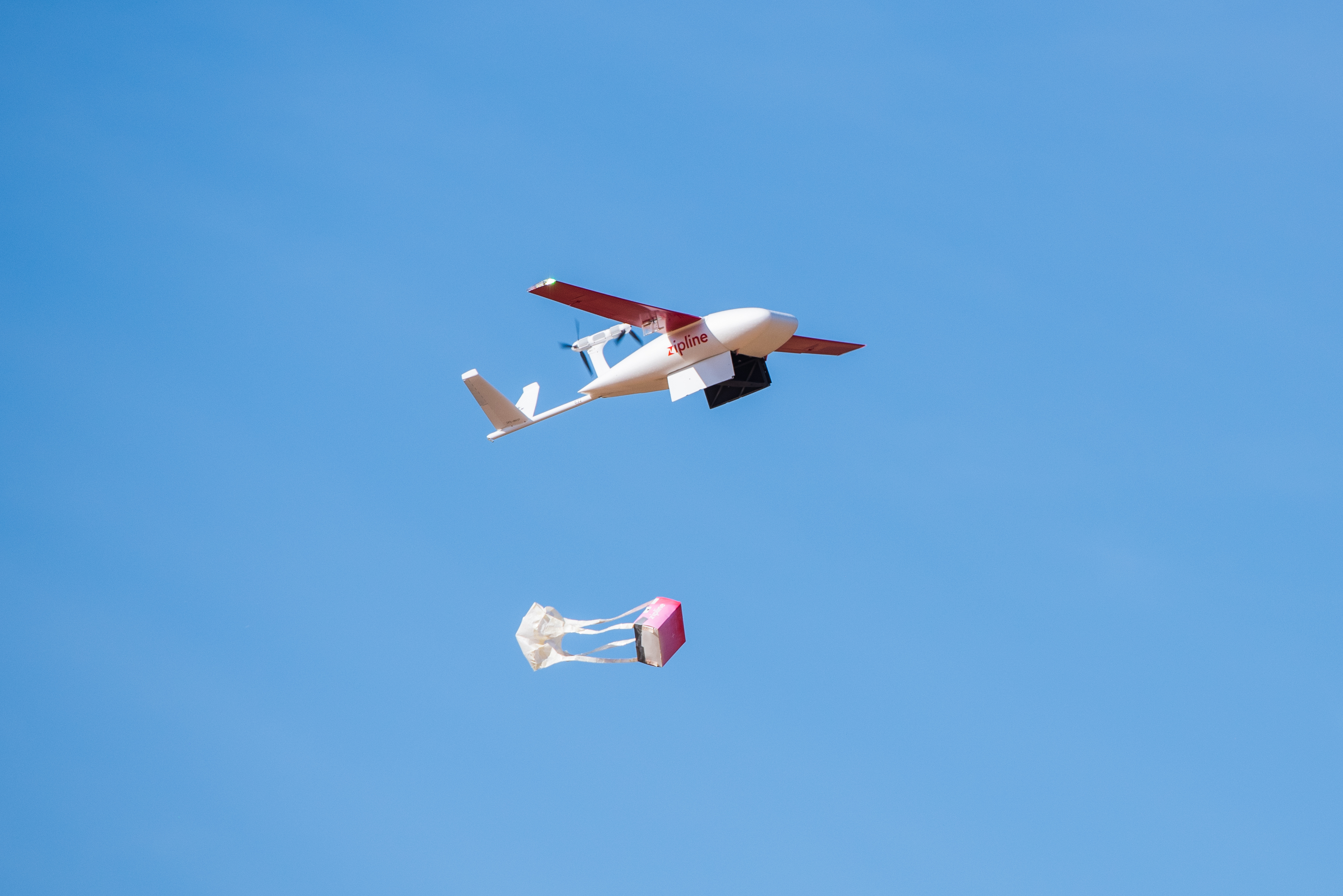 Zipline International
Rwanda operates a health system that reaches over 90% of its population and has long been a leader in implementing new medical technology. But for years it had a major problem: blood delivery.
Most people in the East African country live in rural areas, meaning blood had to travel by road — a long journey over mountainous terrain. Some local hospitals would over order blood to avoid delays during medical emergencies, but this often led to waste. "There was a problem of overstocking," Rwandan researcher Marie Paul Nisingizwe told Wired.
So, the government partnered with a drone startup in San Francisco called Zipline to improve blood delivery, and six years later, it's working. "I wasn't expecting to see an impact right away," Nisingizwe said. "But we immediately saw the effect."
In a study published in Lancet Global Health, the Ph.D. candidate looked at nearly 13,000 drone orders in Rwanda between 2017-2019, finding that about half of the drones took 41 minutes or less to deliver blood to hospitals, a major improvement from the two hours it usually takes by road. 
And with two Zipline hubs in Rwanda making up to 500 deliveries per day, reports of wasted blood have decreased. In the project's first 12 months alone, the drones reduced wasted blood by 67%.
"We found that drone delivery led to faster delivery times and less blood component wastage in health facilities," the study said, noting that the next step will be to figure out whether using drones is cost effective.
Timothy Amukele, a pathologist who ran medical drone programs elsewhere in Africa, told the outlet that the results of the study are "so good," noting that the impact of using drones to deliver blood could go beyond just Rwanda.
"Drones are not easy," he added. "To actually make this a success, where they're getting blood and packing it safely and releasing the drones and monitoring the flight and bringing them back — and for five years covering 80% of that country — it's just really impressive."