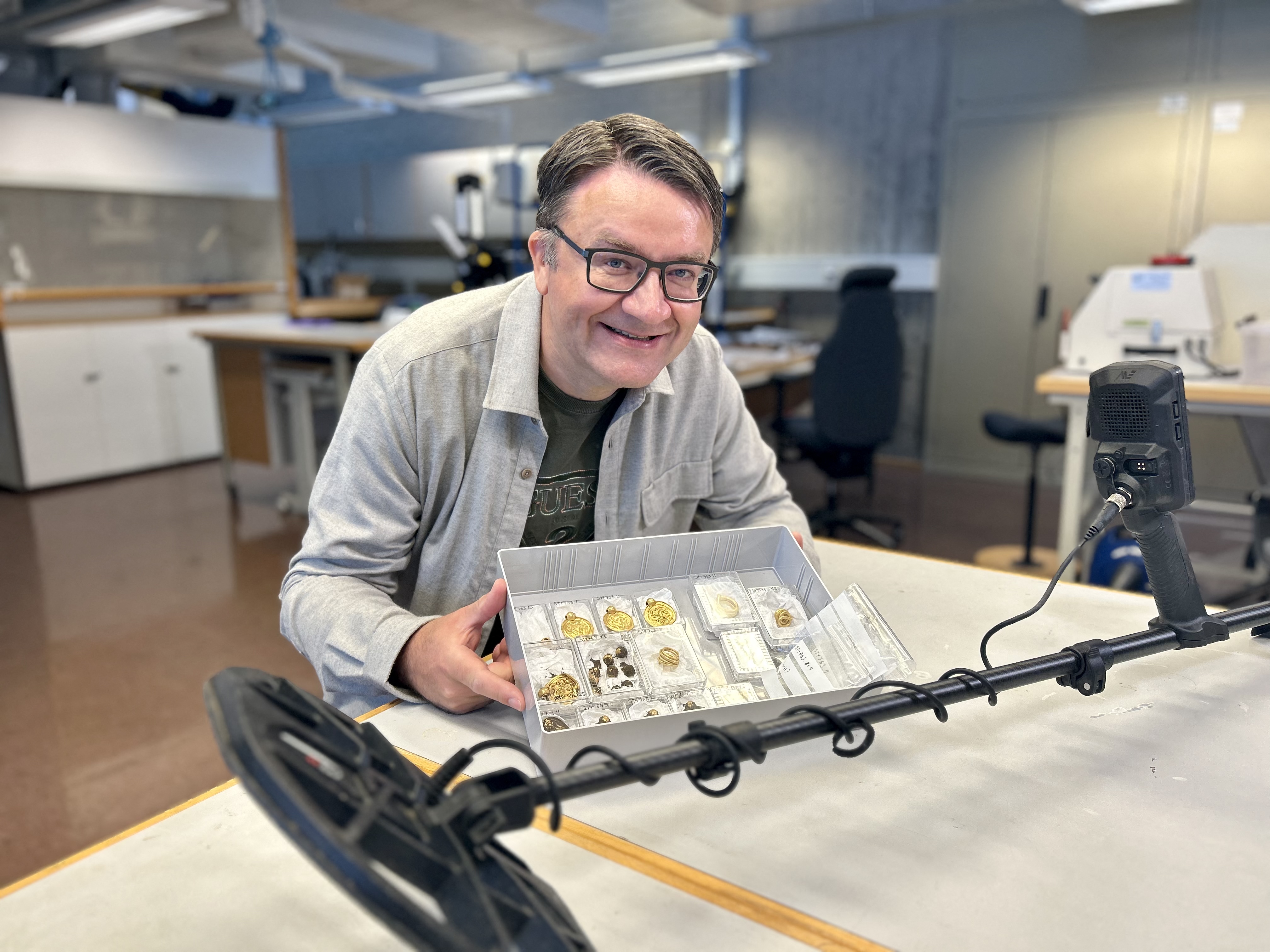 ANNIKEN CELINE BERGER/NTB/Arkeologisk museum, UiS /AFP via Getty Images
While some people hitting middle age buy a new car or do a career pivot, Erlend Bore decided he would take up metal detecting.
The 51-year-old Norwegian bought his first metal detector just before the summer, "partly to go treasure hunting, but mostly to have a hobby that got him off the sofa," according to a translated Facebook post from the Archaeological Museum at the University of Stavanger.
In a surprise for Bore and archeologists alike, he ended up making the country's "gold find of the century." Though he initially thought he had come upon a trove of chocolate coins while canvassing the island of Rennesoey, the metal detectorist actually unearthed nine pendants, three rings, and 10 gold pearls.
"It was completely unreal," Bore said in a press release, while museum director Ole Madsen added, "To find so much gold at the same time is extremely unusual."
Archaeological Museum at the University of Stavanger/ X
Archaeological Museum at the University of Stavanger/ X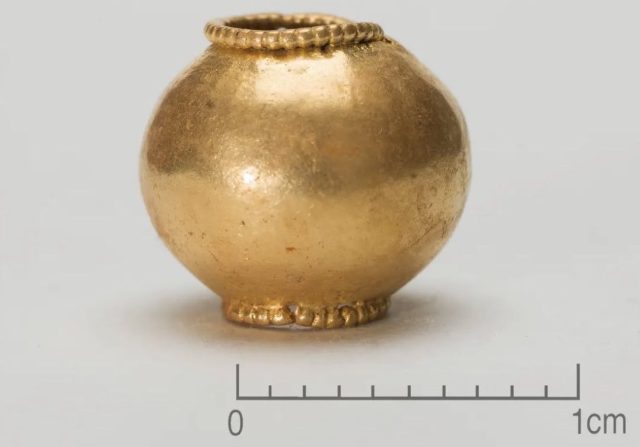 Archaeological Museum at the University of Stavanger/ X
The pendants and pearls were part of "a very showy necklace" that one of society's elite may have worn 1,500 years ago, explained archeology professor Håkon Reiersen. He continued: "In Norway, no similar discovery has been made since the 19th century, and it is also a very unusual discovery in a Scandinavian context."
The artifacts date back to Norway's Migration Period around A.D. 500. It was likely a time of crisis that may have been particularly bad in the area where the items were found, as evidenced by the prevalence of abandoned farms from the era.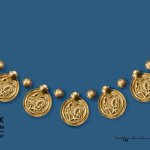 RELATED: Michigan State Students Unearth 19th Century Observatory Foundation
"Given the location of the discovery and what we know from other similar finds, this is probably a matter of either hidden valuables or an offering to the gods during dramatic times," Reiersen said.
As required for objects from before 1537 in Norway, Bore handed his find in immediately and the artifacts will be "preserved and displayed as soon as possible" at the Archaeological Museum. "We would like to praise the detectorist for doing everything right when he found this unique gold find," said Marianne Enoksen, the section manager for cultural heritage in Rogaland County Municipality, which comprises Rennesoey.