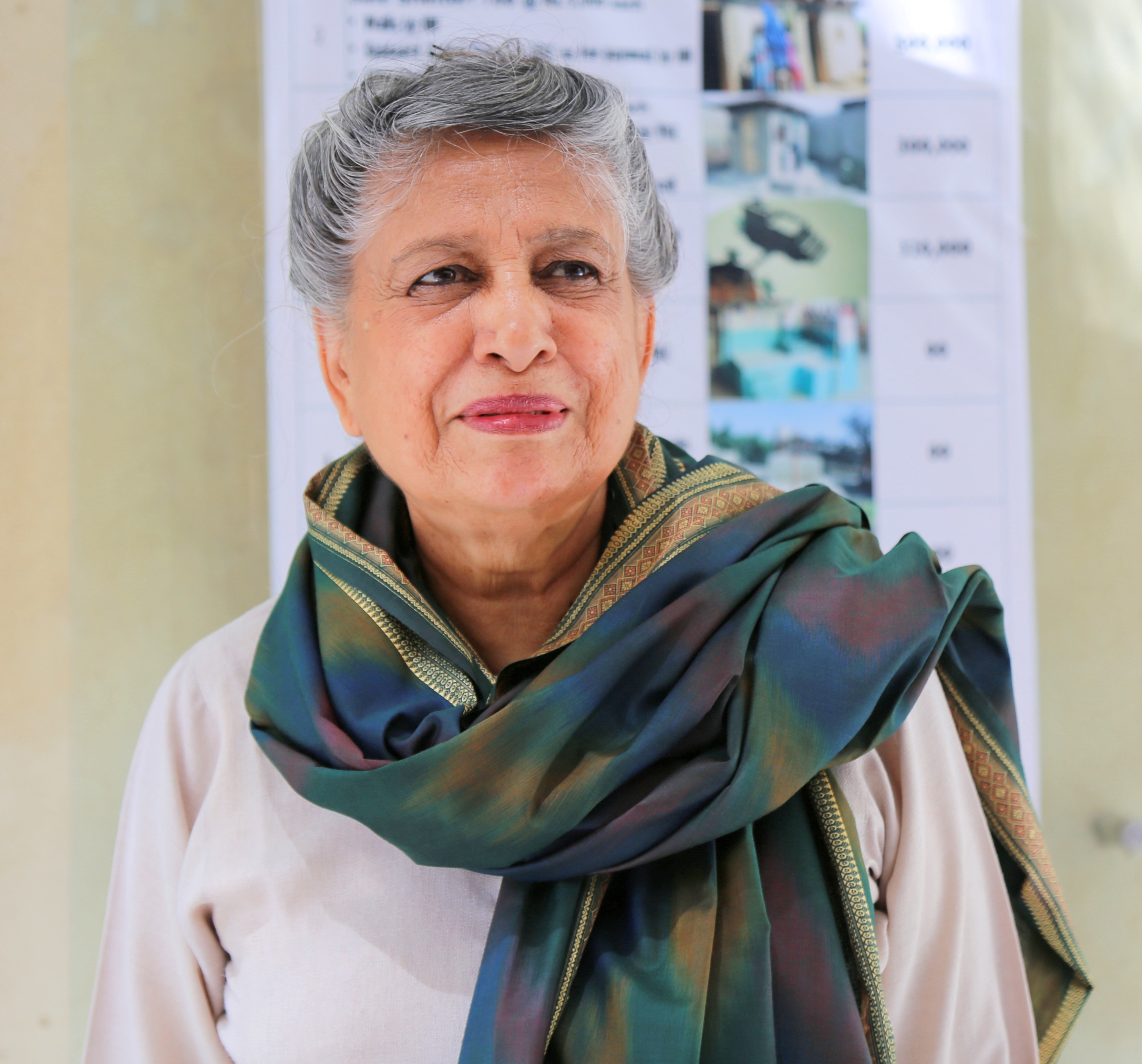 Heritage Foundation of Pakistan
For nearly two decades, Yasmeen Lari — Pakistan's first female architect — has directed her considerable talents toward building sustainable shelters and infrastructure for people experiencing homelessness due to natural disasters. A co-founder of the nonprofit Heritage Foundation of Pakistan, 81-year-old Lari had initially retired from her storied career in architecture in 2000. However, she was mobilized back into action by a devastating earthquake that hit Pakistan in 2005, and has remained on her current path ever since.
The bamboo shelters she designs nowadays are highly portable, easily disassembled and reassembled, and are made with materials that can be repurposed to build more permanent housing as warranted. "The beauty of it is that it's low-tech," Lari explained in an interview with Fast Company — made so by utilizing a simple design and affordable materials, with zero carbon footprint.
The use of sustainable materials, such as bamboo, is an altruistic consideration, albeit one born from a practical need that arose in the aftermath of the 2005 quake. "You could not find other materials," Lari said. "Everything was taking too much time [to source], like bricks … You could find bamboo. And I said, 'OK, let's give it a try.'"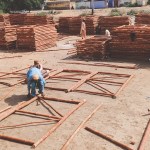 Heritage Foundation of Pakistan
Lari now runs a training center called Zero-Carbon Campus, where artisans construct these disaster-relief shelters for people displaced by flooding and landslides. It's here where designs of the original bamboo hut evolved to incorporate prefabricated bamboo panels that can be quickly and easily pulled together with rope. At the campus, the artisans build eight shelters per day, on average.
Earlier this summer, six of the artisans on campus started building a small village that will eventually include 100 bamboo homes — all of which reportedly survived the current flooding. And, in true pay-it-forward fashion, the artisans are training others on how to build these structures. "My artisans, who are my best entrepreneurs, will now teach other artisans from surrounding villages to be able to go back and build your own unit," Lari said. "If I can disperse it all over the country, we can make hundreds of these a day."
The Heritage Foundation also makes assembly instructions for the temporary shelters available on YouTube, for emergency situations when the need is more urgent.
Lari's current focus on disaster relief projects is something of an unexpected detour from an illustrious career that once encompassed building opulent, high-profile corporate and government structures in Karachi, Pakistan's largest city. The city's finance and trade centre and the Pakistan State Oil House are two of her most celebrated designs.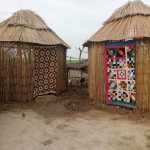 In 2020, Lari was awarded the prestigious Jane Drew Prize, an award granted to a select few female architects who have made extraordinary contributions to architecture in the traditionally male-dominated industry.
In an interview with The Guardian, not long after receiving the award, Lari reflected upon her change in direction, stating, "I feel like I am atoning for some of what I did. I was a 'starchitect' for 36 years, but then my egotistical journey had to come to an end. It's not only the right of the elite to have good design."
Lari's change of heart, and its ripple effects via the new generation of artisans she trains at the Zero-Carbon Campus, seem to be delivering on that vow, exponentially.
She elaborated on her philosophy in a Q&A session with Dwell magazine: "I often tell my colleagues: Let us not treat the disaster-affected households as destitute needing handouts; let us give them due respect, and treat them as we would a corporate sector client. If we can encourage that elusive element of pride among traumatized, shelterless families, half the battle would be won, for they would soon be on the road to self reliance."