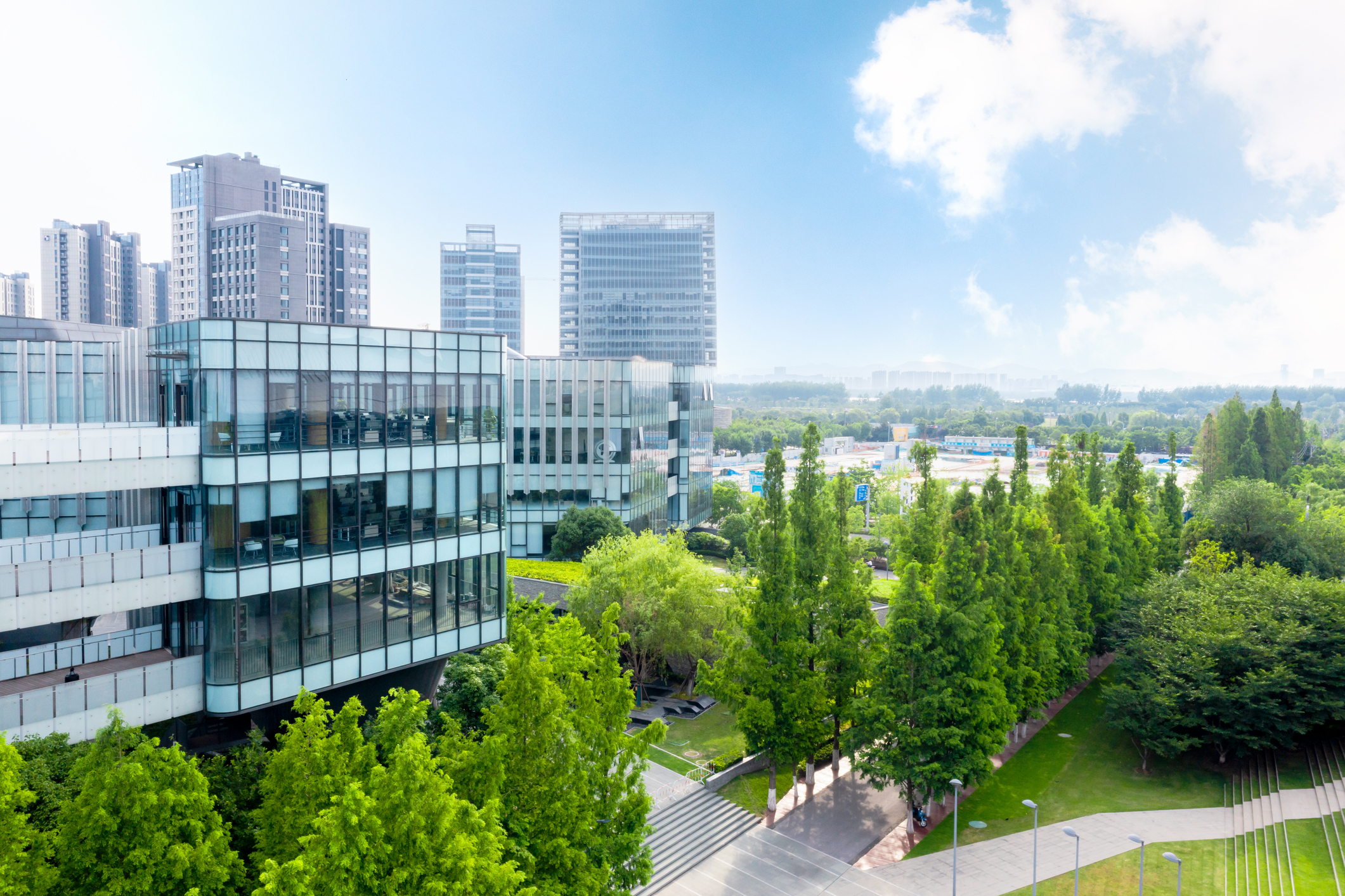 zhang meng/ iStock
Over the past few years, the number of Americans working fully remote or hybrid schedules has increased. And with the rise in remote workers and digital nomads, more office buildings are empty — and staying that way.
Reports show nearly 20% of office spaces are currently vacant in the United States, and in certain major cities, like Dallas, San Francisco, and Houston, those figures are over 25%. So what can be done with all that unused real estate?
Well, as some with visionary mindsets will tell you, a lot. In certain instances, vacant offices provide a foundation for something new without starting from scratch. This concept is known as adaptive reuse, which is described by Merriam-Webster dictionary as the "renovation and reuse of pre-existing structures (such as warehouses) for new purposes."
Rather than tearing down a structure and rebuilding (or leaving a space with an eerie ghost town-like feel), adaptive reuse blurs the lines separating past and present in a way that's imaginative and inherently sustainable. As 2018 American Institute of Architects President Carl Elefante said, "The greenest building is … one that is already built."
Below, we rounded up some examples of former offices and factories that have been transformed into new hubs for gardening, relaxing, learning, and living — all the while providing evidence of the beauty in old bones.
Paper Facility → Farm: Area 2 Farms | Arlington, Virginia
Swapping paper for plants, Area 2 Farms is an organic farm in Arlington that was previously a facility for legal document storage. The urban operation opened in 2022 and now provides fresh herbs, veggies, and microgreens to more than 100 local households per week, per Arlington Magazine.
According to the website, the farm grows its produce using "a multi-level, vertical, conveyor belt-style farm [that] replicates a plant's day cycle." In addition to growing plants, the farm also offers public tours and a Be a Farmer program to help more people grow farms in their communities.
Federal Workplace → Spa: Balian Springs | Alexandria, Virginia
Before Balian Springs became an "immersive wellness retreat," it was a federal workplace in Alexandria, Virginia, previously occupied by the U.S. Securities and Exchange Commission. A far cry from the current three-story center that houses saunas, lounges, fitness rooms, a garden, and a rooftop infinity pool. The renovations began in 2020, according to Insider, and the retreat officially opened in 2022.
The owner, Stephanie Chon, told The Washington Post, "It definitely used to be a lot stuffier in here. Trying to convert the space was a challenge, but we made it work."
Warehouse → Hotel: 21c Museum Hotel | Louisville, Kentucky
Before Louisville's 21c Museum Hotel became a trendy hotel and space to explore contemporary art, it was five 19th century warehouses used to store bourbon and tobacco.
The transformed space features 91 rooms, an acclaimed restaurant, and a large contemporary art museum. And as a nod to its beginnings, the museum hosts "Nightcap at the Museum," a nightly toast with guests during which they enjoy complimentary bourbon.
Office Building → School: Bailey's Upper Elementary School | Falls Church, Virginia
Bailey's Upper Elementary School for the Arts and Sciences opened in 2014 after a unique renovation project. Over the span of eight months, the school transformed from a former five-story office building into a space for learning.
Not only was this a wonderful use of the space, but it also provided a much-needed solution. According to Architizer, before the redesign, the elementary school was "well beyond capacity at 1,400 students." Now, the third, fourth, and fifth grade students are located about a mile from the original school, easing overcrowding and making the most of a vacant space.
Garment Factory → Vertical Farm: Farm.One | Brooklyn, New York
Farm.One is a "neighborhood farm" in Brooklyn, providing fresh produce and herbs for high-end restaurants and opportunities for people to connect hands-on with food. But before the space was a green thumb's happy place, it was a garment factory, according to KSBY.
Now, the farm features a 1,500 square feet showroom and hosts public tours in addition to chef-pop ups, cooking classes, and private gatherings of up to 70 people.
Office Building → Apartment Complex: 100 Van Ness | San Francisco, California
Today, 100 Van Ness is a modern apartment community with 28 stories and 418 units that boasts a fitness center, rooftop communal garden, bocce ball area, grass lawn, and sweeping views of San Francisco. But from 1974 to 2010, it was a traditional office building and home to the California State Automobile Association, or AAA.
Over the course of a year, from 2014-2015, the renovations involved removing concrete panels and replacing them with floor-to-ceiling glass: a way to add modernism to the old building. According to Engineering News-Record, 100 Van Ness "earned a GreenPoint certification due to its adaptive reuse of the existing structure and high-performance curtain wall."
Candy Factory → Hotel: Charmant Hotel | LaCrosse, Wisconsin
A sweet example of repurposing, The Charmant Hotel in downtown LaCrosse, Wisconsin, was formerly the home of Joseph B. Funke Candy Company, a candy factory during the early 20th century. In 2015, it turned into a 67-room boutique hotel that still celebrates its sugary beginnings with a sweets bar, serving handmade chocolates 24 hours a day.
The name Charmant is also intentional, as it was inspired by a premium line of chocolates produced by the Funke Candy Company; it's also the French word for "charming."
Newspaper Building → Hotel: The Press Hotel | Portland, Maine
Formerly home to Maine's largest newspaper, Portland Press Herald, from 1947-2010, The Press Hotel now offers 110 stylish guest rooms that give a nod to 1920s writers' offices.
An ode to its beginnings, the repurposed building features vintage-styled journalist desks in each guest room and an art installation with 62 vintage typewriters. You may even spot "literary one-liners" in unexpected pockets.
RELATED: New Architecture Award Celebrates the Reinvention of Old Buildings: See the Winner and Finalists